May 16, 2020
You Can Show Your Neighbors How Much They Mean to You in 6 Ways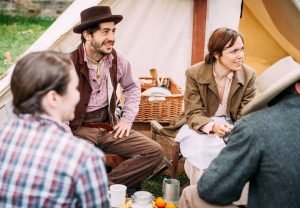 This 16th of May, go the extra mile and put a huge smile on your neighbor's face. It's National Do Something Good for Your Neighbor Day! Although making nice gestures to your neighbors should be done any day, this is just the perfect occasion to let them know how grateful you are to have them around. Take a moment to pause and reflect on how kind and considerate your neighbors have been to you.
In times of trouble, your good neighbors were there for you, lending you a hand despite their busy lives. They also offered you their ears whenever you're having a bad day. During times when you needed someone to watch over your house, collect your mail, take care of your dogs while you're on vacation, or pretty much any last-minute favors, they were always your go-to persons.
Now, it's time to repay them for their countless acts of kindness and thoughtfulness.
6 Ways to Make Your Neighbors Happy
Even though you've been nothing but wonderful to your neighbors, you can use this day as an opportunity to bring you closer together to them. On National Do Something Good for Your Neighbor Day, show your neighbors some extra loving by doing any of these six things:
Offer them a plate of homemade cookies.
Get your favorite mitts on and bake your best batch of cookies yet. Even if you don't see yourself as having impeccable kitchen skills, it's the effort that counts. Just be sure to bake them with love!
Invite them out for coffee.
Nothing says quality time than by catching up with them over coffee. Take your neighbor to their favorite bistro or café and let them order whatever they want. Have a friendly chat as you enjoy your coffee and snacks together. Don't forget to pay the bill.
Help out with yard work.
Do you think your neighbor has a lot of things to do at home? Volunteer to help them rake the fallen leaves in their yard, water their plants, or mow their lawn.
Give them time to relax.
If you have time to spare, why not use it by doing your neighbor's chores? Tell them to sit back and relax while you do some of their chores. You'll turn their day around in an instant!
Surprise them with a token gift of appreciation.
Thank your neighbor by handing them a gift that comes from the heart. It can be as simple as a mug with the label "Best Neighbor Ever" or perhaps a new set of cookware.
Send them a heartwarming note.
Bring out the writer in you by expressing your admiration for your neighbors with a sincere written message. You can look for an appropriate quote on the internet if you've run out of things to say.
Do Something Good for Our Vets Today!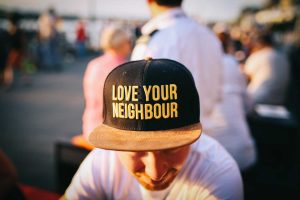 Besides your neighbors, the veterans in your community also deserve your kindness and gratitude on this special day. It's because of these brave men and women that we're able to sleep soundly at night with our families.
Many of these heroes are suffering because of service-connected disabilities, physical and mental health issues, continuing unemployment, lack of support, and homelessness.
We at Veteran Car Donations are here to help them. We collect old vehicles, sell them, and distribute the proceeds to our charity partners that are dedicated to providing needy veterans with life-changing benefits.
You can join us in our mission by donating to us your extra car or any other type of vehicle that you no longer need. The proceeds from the auction of your donated vehicle will help our charity partners in assisting more struggling veterans. Thanks to your donation, more of them will be able to receive financial assistance, free medical treatment, employment opportunities, family support, and other essential services.
You will also get your share of benefits from your auto donation. These include a substantial tax deduction and the free towing of your car wherever you are in the country.
If you're interested to learn more about our work, feel free to visit our FAQs page. Should you have any questions or concerns, you may reach us at our toll-free hotline 877-594-5822 or send us a message here.
Touch the Hearts of Our Heroes Now!
Let our former troops know there's a bright future ahead of them. Use this day to make an impact on their lives, Donate to us by calling 877-594-5822 or filling out our online donation form now!