April 17, 2018
Show Compassion to Our Suffering Veterans With Car Donations This April — Donate Life Month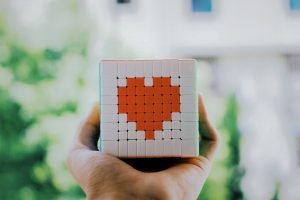 During the most depressing time in our life, we always look up to people who have the heart to be kind and generous. This April, which is Donate Life Month, we salute all those who have registered as organ donors for their selfless gesture to help save the lives of others.
On this occasion, we also remember our veterans who are in need of organ donation after suffering from serious combat-related injuries during their deployment overseas.
We are encouraged to reflect on the suffering of these troops and veterans alike who are struggling to survive because of their physical disabilities and mental disorders. The loss of mobility, vision, and some other body functions due service-related injuries poses a huge challenge for our troops and veterans. They badly need assistance to somehow ease their suffering and difficulties. Some of them are lucky enough to receive benefits from the government. Depending on their injuries, they are qualified to receive compensation benefits ranging from $133 to over $3,300 every month.
However, many of our veterans facing similar dire situations are not as lucky as others. These are the veterans who are unable to receive benefits from the government for one reason or another. With no government support to expect, they badly need support from their fellow Americans.
This Donate Life Month, you can show your compassion to our badly injured and physically disabled veterans by donating your old cars or other vehicles to us at Veteran Car Donations. For more than 20 years, we have been working tirelessly, together with the country's most prominent and trustworthy non-profit organizations, in bridging the gap in service to our active-duty troops and veterans that the government cannot fill. The proceeds from the sale of your donated vehicles will enable our veteran beneficiaries to have mortgage-free and specially adapted homes that will make life easier for them.
How Our Car Donation Process Works
When donating an old car or truck to us, there are certain steps you need to consider:
Contact us at 877-594-5822 or complete our online donation form.
Provide us all the necessary details on the vehicle you're donating such as its make and model, year, mileage, and vehicle identification number.
Decide when, what time, and where you want us to pick up your vehicle.
We will contact a licensed towing company in your area to pick up your vehicle. We'll give you a donation receipt acknowledging that your vehicle was picked up for donation. This releases you from all liability on the vehicle you're donating from that point forward. You can now de-register it, dispose of its license plates, and cancel its insurance coverage. That receipt also allows you to take the minimum tax deduction without further paperwork.
Your vehicle is then put into auction.
After it is sold, we will mail you your 100-percent tax-deductible sales receipt. You will need this when claiming a higher tax deduction for filing your federal income tax return for the next tax-filing season.
The proceeds from the sale of your donated vehicle will be used to fund the programs of our nonprofit organization partners. These programs provide vital services to our suffering veterans such as job training and mentoring, educational assistance and scholarship programs, grief counseling for the families of fallen heroes, accessible healthcare facilities as well as mental health services, mortgage-free and specially adapted housing, basic needs assistance, and transitioning support.
Mark Donate Life Month with a Car Donation for Our Vets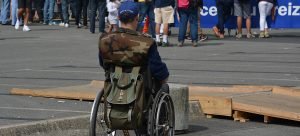 To mark Donate Life Month, consider donating a vehicle to Veteran Car Donations. Your contribution will certainly go a long in improving the living condition of our nation's heroes. Contact us at 877-594-5822 and get free towing and maximized tax deductions for your vehicle donations!