April 22, 2021
Promote Environmental Protection on April 22nd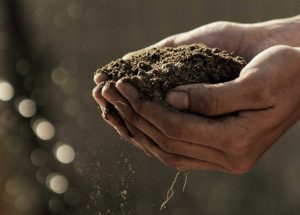 It's Earth Day on April 22nd. It's that time of the year when we are reminded once again that we live in a fragile world that needs to be cared for and protected for our own good. It's a day to promote environmental protection, raise awareness about key environmental events, and encourage people to protect our planet in whatever way they can.
The first Earth Day was celebrated on April 22nd, 1970, when more than 20 million people across the United States poured out on the streets to demonstrate against air pollution, toxic drinking water, and the effects of pesticides. It was in reaction to the January 1969 oil spill in Santa Barbara, California when more than 3 million gallons of oil spewed into the sea, killing thousands of marine life. The nationwide demonstrations that followed marked the largest single-day protest in human history.
The movement led to the creation of the Environmental Protection Agency and such laws as the Clean Air Act, the Clean Water Act, and the Endangered Species Act.
With the threats of climate change and global warming never seeming to fade away, Earth Day is as important as ever. We've listed 5 ideas below on how you can help in protecting your local environment and saving our planet in celebration of Earth Day:
Minimize your energy usage.
You can help in the fight against climate change by reducing your energy consumption. There are many ways of doing this, including turning off the lights when you're not using them, unplugging your devices from sockets, and avoiding wasting water as much as possible.
Spread awareness about global warming via social media.
Social media platforms are a great way to get any message across. Spread awareness about the threat of global warming through informative posts, how people are contributing to it, and how they can help in stopping this environmental threat.
Recycle what you can.
Go around your house and check for any items that can still be recycled. Plastic bottles, containers, and cans are great things to start with. With a little creativity, you'll probably be able to find a new use for just about anything.
Join a tree planting activity.
Plant a tree or two on Earth Day. Look for an environmental group engaged in tree-planting activities near your area and volunteer your services.
Enjoy nature.
Go for a walk or jog outdoors, visit your local park, or plan a hike with your friends. Celebrate Earth Day by enjoying the beauty of Mother Earth.
Make It an Extraordinary Earth Day by Helping Needy Veterans
If you're looking for an extraordinary way to celebrate Earth Day on April 22nd, extend your helping hand to the struggling veterans and their families in your community. After they spent years in the service, protecting our country and defending our liberties, it's heartbreaking to see many of them living miserable lives. Some are suffering from service-connected disabilities and illnesses, including mental health conditions. For these reasons and some others, many of them can't find decent jobs to support themselves and their families. For lack of support, some have fallen deep into poverty, forcing them to live on the streets as homeless people.
If you have a vehicle that's just lying idle in your garage, you can use this to reach out to the hurting veterans and their families in your community. All you have to do is to donate that vehicle to us at Veteran Car Donations. In doing so, you'll help us raise funds for reputable nonprofit organizations that cater to the needs of our country's veterans.
We'll put your vehicle up for auction, with the proceeds going to these IRS-certified 501(c)(3) nonprofits that we have partnered with. They use the funding to provide deserving veterans with quality health care, financial aid, housing assistance, employment opportunities, family support, educational scholarships, psychotherapy services, and many other benefits.
You will also reap rewards from your charitable contribution. You'll benefit from our free pickup and towing service, which we offer our donors in all 50 states. You'll also have the privilege of receiving the maximum tax deduction in the next tax season.
Aside from the material rewards in store for you as our donor, you'll also be privileged to enjoy a most satisfying donating experience, knowing that your act of charity will help transform the lives of our nation's heroes.
You can donate not just your old car but almost any other type of vehicle that you no longer need.
If you want to learn more about our vehicle donation program, feel free to visit our FAQs page. For inquiries or concerns, call us at 877-594-5822 or send us a message online.
Be a Source of Hope for Our Nation's Heroes!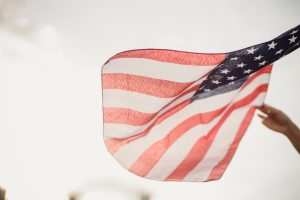 Celebrate Earth Day on April 22nd by giving hope to disadvantaged veterans in your local area. Your car donation can help turn their lives around. Call Veteran Car Donations at 877-594-5822 or fill out our online donation form now!