November 2, 2021
Your Vote Counts!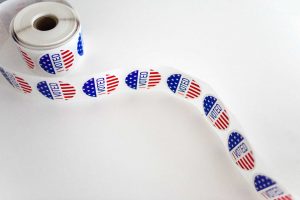 Many Americans have this notion that significant elections only take place every two or four years. The truth is that local elections happen every year in our country. Because voter turnout in local elections is often lower than in presidential or midterm elections, your vote can make even more of a difference in your community.
If you're someone who doesn't take local elections seriously, it's time you should. Why? You're about to find out.
Why Local Election Matters
What makes local elections important? How do they impact our lives? People who don't take part in local elections usually ask these questions.
Familiarizing ourselves with local candidates may be much more difficult than in federal races, which is one of the reasons why many don't bother to participate anymore. However, that might not be a good excuse at all.
Local governments significantly impact the life of every citizen. Your locally elected officials are the ones directly responsible for serving your community. They affect almost all aspects of your day-to-day life since they are responsible for maintaining and upgrading the following facilities in your community:
Public transit
Rent costs and affordable housing
Local school quality
City colleges and job training programs
Policing and public safety
Sanctuary jurisdiction status
Alcohol and marijuana ordinances
Recycling and collection
Childcare and aged care
Local economy
See what we mean? That's how significant our local governments are in our lives.
Here's another reason to vote: State and local governments lead the way when the federal government fails to act on certain issues.
Local politics has a long history in shaping our nation. You might even be surprised to learn that policies like minimum wage, marriage equality, environmental protection, and women's suffrage all stemmed from local and state levels. If nothing seems to be moving forward at the federal level, local governments step up and take matters into their own hands.
Now you know why voting on the 2nd of November is crucial. Always remember that your vote counts. It can make all the difference in your community.
Disadvantaged Vets in Your Area Need Your Support
Voting for local candidates who are committed to ensuring the well-being of our veterans isn't the only way of helping our nation's heroes. Donating your old and unwanted vehicle to us at Veteran Car Donations can also uplift them in so many ways.
Once we receive your auto donation, we'll sell it through an auction and use the proceeds to support our nonprofit partners. Like us, these IRS-approved 501(c)(3) nonprofit organizations are also committed to improving the living conditions of our veterans.
The funding they get from the sale of donated vehicles helps them deliver critical assistance to veterans who are homeless, disabled, jobless, and mentally or physically ill. They provide their beneficiaries with free access to quality health care, counseling and psychotherapy services, job opportunities, housing assistance, financial aid, scholarships, family support, and many other benefits.
As our way of showing our gratitude for your donation, we'll mail you your vehicle's 100% tax-deductible sales receipt. This will entitle you to receive the maximum tax deduction based on your vehicle's selling price or value.
We'll also be hauling off your vehicle without charging you a single dollar.
However, the best reward you'll get is the priceless feeling of satisfaction, knowing that your act of charity will help transform the lives of our neglected and suffering heroes.
We take almost all types of vehicles, including those that are barely running and with damaged parts. For as long as the car you're donating is not stolen, abandoned, or a total wreck with very little or no value, we wouldn't have a problem accepting it.
There's also no problem as far as your location is concerned. We can collect your donation wherever you are in the country since our vehicle donation program covers the entire United States.
For more information regarding our donation program, you may visit our FAQs page. If you have any questions or concerns, feel free to reach us anytime at 877-594-5822. You may also leave us a message here.
Give Our Heroes a Reason to Smile Today!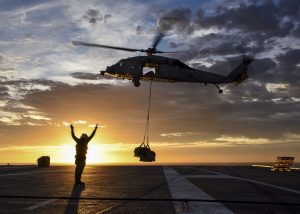 As you get ready for Election Day on November 2nd, extend a helping hand to our nation's hurting heroes. Give them a reason to smile. You can do that by turning your extra car into an instrument of hope for them. Call Veteran Car Donations at 877-594-5822 or fill out our online donation form now!