August 9, 2019
Essential Summer Camping Gear First-Time Campers Shouldn't Forget to Pack
Without a doubt, camping is hard work for any first-time camper. However, when done right, it could spell the difference between a marvelous time spent with nature and a ride to the nearest emergency room. The key to never forgetting camping stuff is to have a checklist of everything that needs to be brought. 
Must Haves: Essential Summer Camping Gear First-Time Campers Shouldn't Forget to Pack
Camping is always a fun activity for families until someone forgets to pack the griller—or worse, the sleeping bags. Forgetting one essential camping gear ultimately leads to the ruin of what could have been a memorable trip. This doesn't have to happen to you if you keep in mind Veteran Car Donations' list of essential summer camping gear first-time campers shouldn't forget to pack.
Tent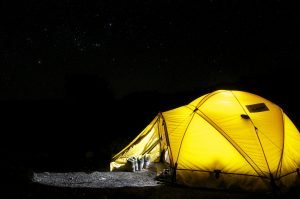 Shelter is probably the most important thing you can think about when you go camping. Even if you're planning on sleeping under a canopy of stars, having a tent ready in case of an emergency can save your life. A tent can give you protection from high winds and rain, which can increase your risk of suffering from hypothermia.
Sleeping bag
A sleeping bag and a tent are the camping equivalents of peanut butter and jelly. In case you're not aware, temperatures could drop at night even during the summer season. You don't want to wake up in the wee hours with your teeth chattering without your tent and your sleeping bag.
Water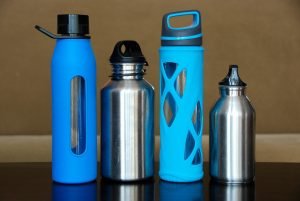 Water is essential to surviving the great outdoors. There's almost always no assurance of clean, potable water in your camping destination. That's why packing bottles of drinking water is a must if you don't want to experience heat exhaustion or a heat stroke while you're exploring the wilderness.
Flashlights
For safety reasons, each camper should have at least one flashlight. Make sure that the batteries are still working perfectly and the switch is easy to manipulate.
First aid kits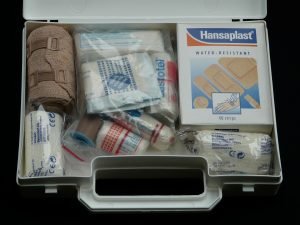 While it's not likely that you'll experience a life-threatening injury when you camp, packing a first aid kit is always useful especially after a long hike. Blisters and small cuts need taking care of to keep them from getting infected. Your first aid kit should include the essentials like soap, adhesive, gauze, an emergency whistle, antiseptic, antacids, ibuprofen, antibacterial ointment, and a CPR mouth barrier.
Pocket knives
Swiss army knives are important for every camping activity since they have most of the tools that can be used for cooking or any activity that involves cutting. Leaving these at home can make you feel frustrated for the rest of the camping trip.
Insect repellent
Sleeping in the middle of the woods exposes you to the bugs and critters that live out there. Fortunately, it's not something that an insect repellent can't fix. Applying some on your skin will surely keep the bugs from disturbing you while you enjoy the moment.
Uplift Lives of Needy Vets with Your Old Vehicle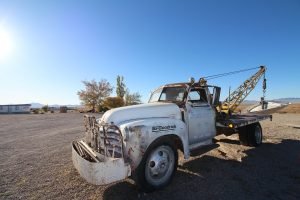 Camping trips are also a good opportunity to meditate. While enjoying the great outdoors, you might find it in your heart to donate something that will benefit the struggling veterans in your community. By donating your unwanted clunker to Veteran Car Donations, you'd be able to help our country's heroes as they transition to civilian life.
Our IRS-certified 501(c)3 nonprofit partners will use the proceeds from the auction sale of your donated vehicle to sustain the programs and services they provide to needy veterans and their families. Thanks to your donation, they will receive free mental health care, mortgage-free and fully adaptable housing, educational scholarships, grief counseling, physical therapy, employment services, and other benefits.
You can also benefit from your own vehicle donation since it will qualify you for a tax deduction after your donated vehicle is sold. Aside from this, you'll also get to enjoy our free pickup and towing services and our smooth, convenient, and no-paperwork donation process.
If you have questions regarding our donation process, you can call us at 877-594-5822 or you may send us a message online. For more information, feel free to visit our FAQs page.
Are you ready to make your donation today?  Fill out our online donation form now or give us a call at our toll-free hotline. We accept donations of nearly all types of vehicles regardless of age, mileage, and condition, which means you can hand over even vehicles that are no longer in the best of shape. You can also make your donation wherever you are in the United States since we have vehicle donation programs in all 50 states.
Extend Your Gratitude to Our Vets With a Vehicle Donation
The best way to show your gratitude to our veterans is by returning the favor to them through a vehicle donation. Call us at 877-594-5822 and honor our heroes with a vehicle donation.