November 30, 2019
Expert Tips for Small Business Saturday Retailers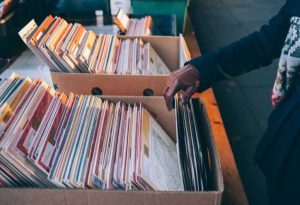 With the holidays looming on the horizon, everyone is excited to spend their money on shopping! Thanks to Small Business Saturday this November 30, small retailers can have their slice of the pie after the "big chains" have their fill on Black Friday (November 29). If you're running a family-owned retail store, this is your chance to amp up your volume and gain more exposure to local shoppers.
The question is, how can you manage to draw people to your business?
Here Are the Expert Tips for Small Business Saturday Retailers
Veteran Car Donations has compiled this list of expert tips for Small Business Saturday retailers to help them get the most out of this shopping holiday.
Have you ever heard of the saying, "A rising tide lifts all boats"? The same holds true for Small Business Saturday. When you join forces with the rest of the local businesses, you'll promote more awareness of this massive shop small day as well as your store's events happening around it.
This isn't the time to stay quiet. Use your social media channels to make some noise. Weeks before Small Business Saturday, let your target audience get a sneak preview of your offers and sales through ALL of your social media platforms – Facebook, Twitter, or Instagram. Don't forget to make in-store promotions and send email newsletters as well.
If you want to keep the doors swinging on Small Business Saturday, come up with creative offers that will drive in-store visits as well as sales. Since most people are suckers for anything that's free, try offering freebies to people who come in.
Reward existing customers!
While Small Business Saturday is a great time to attract new customers, it's also an excellent opportunity to reward your existing ones. Remember that incentives can keep them coming back. They can also put in a good word for you to their friends and family. You can send them an email that includes a special deal exclusively for them.
Support our Retired Troops Today!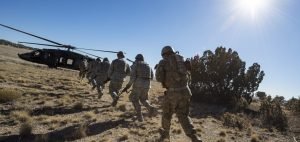 Do you have a rusty old clunker that you desperately want to get rid of? Instead of dumping it at the nearest car graveyard, why not simply donate it to us at Veteran Car Donations? This way, you'll be able to get your hands off your beater with the least effort on your part and at no cost to you. At the same time, you'll be able to provide vital assistance to our former military servicemen and women who are facing tough challenges in their transition to civilian life.
Thanks to your donation, the needy veterans in your community will be able to find decent jobs and acquire new skills as they reintegrate themselves into society. They will also receive essential medical care, shelter, food, mental health services, and other benefits.
All these services are being provided by our IRS-certified 501(c)3 nonprofit partners, thanks to the funding they receive from donors through our vehicle donation programs.
While your vehicle donation will directly impact the lives of our nation's heroes, you will also benefit since your gift will entitle you to a top tax deduction after we sell your vehicle at auction. Moreover, you'll get to enjoy our FREE pickup and towing services and our quick and hassle-free donation process.
With our seamless donation process, we guarantee all our donors a pleasant giving experience! To get started, all you have to do is fill out our online donation form or ring us up at 877-594-5822. Just give us your preferred time, day, and location for the vehicle pickup, and we'll assign an affiliate licensed towing company to haul your clunker away for free.
We accept donations of nearly all types of vehicles regardless of their age and working condition, which means you can hand over even vehicles that are in poor shape. You can also make your donation wherever you are in the United States since we have vehicle donation programs in all 50 states.
For more information about our vehicle donation program, check out our FAQs page. If you have certain questions in mind, you can call us anytime at 877-594-5822 or send us a message online.
Ready to Transform Lives?
Wouldn't you feel great if you can do something that will make a difference in the lives of our nation's heroes?  Call us at 877-594-5822 and touch their lives in the most impactful way with your car donation today!