March 13, 2020
National K9 Veterans Day: Facts about Military Dogs That May Surprise You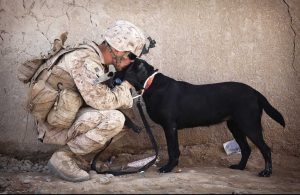 Since 1942, military and service dogs have been instrumental in helping protect our nation. They were initially used as guards and messengers. Later, these canines were given major roles like detection, policing, scouting, and even combat. Due to their acts of heroism, it makes sense that a day was created to honor them – National K9 Veterans Day.
The holiday falls on March 13th of each year, which happens to be the founding date of the U.S. Army K-9 Corps. The idea behind this day of commemoration was the brainchild of military dog handler Joseph White. White used to train military working dogs for a living. He believed that these brave, loyal, and selfless creatures deserve to be commended for their service to the nation every year.
Among the most notable canine heroes we have are Sergeant Stubby, the original war dog; Cairo, the Navy Seal dog on the Bin Laden raid, and of course, the most decorated WWII dog, Chips. Let's not forget all the other four-legged soldiers that have been serving our nation's military, including the 2,500 in active service and the 700 still working overseas.
Did You Know These Things About Our Military Dogs?
In observance of National K9 Veterans Day, here are several facts about military working dogs that will leave you fascinated:
Retrievers and German Shepherds are the most common dog breeds.
German Shepherds and Retrievers are dependable, highly intelligent, adaptable, predictable, fairly aggressive, and fast learners, which is why they are the most suitable choices for the army. Navy Seals, on the other hand, prefer to work with Belgian Malinois, a breed that closely resembles the German Shepherd but only a bit smaller. These dogs are known for their extreme speed and a sense of smell that's said to be 40 times better than an average person.
They are trained from birth.
While normal dogs enjoy the freedom of playing around as pups, it's a totally different case for military dogs. Right from birth until eight weeks, these puppies are exposed to various activities, with their handlers preparing them for the next stage of their lives.
Only 50 percent pass training.
Nearly half of these young dogs don't make it through training for different reasons. To qualify as military dogs, they must possess certain qualities such as being aggressive (although only at moderate levels), motivated, and submissive. Another common reason why others fail is that they get stressed when commanded to bite a person.
They can experience PTSD.
Like their human counterparts, combat dogs are also prone to post-traumatic stress disorder (PTSD). Their deployment to conflict areas and witnessing the deaths of their fellow service members can cause severe emotional distress, which eventually leads to the disorder. Dogs with PTSD can be identified when they suddenly stop performing their duties.
They were formerly considered as 'surplus equipment.'
Before military working dogs were deemed heroes, they were seen as nothing but military surplus equipment. Instead of being honored after the end of their service, they were thrown away or euthanized. Thanks to President Clinton, this not-so-humane practice was discontinued in 2000 when he signed Robby's Law, which allows handlers and their families to adopt the dogs.
Some dogs are trained to jump from the air.
Apart from detecting explosives, going on manhunts, guarding their bases, and saving lives, Navy Seal dogs are also trained to parachute and rappel from planes and helicopters. How incredible is that?
Most of our military dogs come from Europe.
Some 85 percent of our military dogs were bought from the Netherlands and Germany, while the remaining 15 percent were born and bred in the U.S. The Army Veterinary Corps and the Air Force Security Center are currently working together with the goal of increasing the number of U.S.-bred dogs suited for the military.
Thousands of lives saved, thanks to war dogs.
Since the military started using war dogs, thousands of our soldiers have been able to make it home alive. 
Extend a Helping Hand to Our Former Troops
While this day is all about appreciating our country's heroic canines, you can make it extra special by doing something meaningful for our heroic men and women. When you donate your old and unwanted vehicle to us at Veteran Car Donations, the suffering veterans in your area will finally receive the assistance they badly need. You will give them hope of a much brighter future.
Together with our military and veteran nonprofit partners, we work tirelessly each day to support underserved veterans throughout the country. We collect donated vehicles, sell them at auctions, and use the generated funds to support the critical programs of these nonprofits. Their programs allow their veteran beneficiaries to receive financial assistance, free medical treatment, employment opportunities, family support, and other life-changing benefits.
To show you our appreciation for your contribution, we'll provide you with free towing services wherever you are located in the country. Your vehicle donation will also entitle you to receive a top tax deduction.
You can donate not just your old car but any other type of vehicle that you no longer need as well. For more information about our donation program, tax deductions, or anything else related to vehicle donations, check out our FAQs page. Got any questions for us? Call us at 877-594-5822 or simply type in your concerns here.
Make a Difference Now!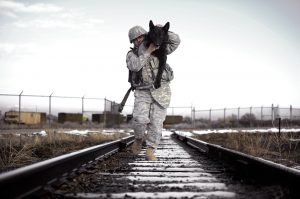 There's no better time than now to make a difference in the lives of our veterans. Get in touch with us at 877-594-5822 or fill out our online form to begin your vehicle donation now!