December 10, 2020
What Makes Them Different from Other Elite U.S. Military Forces?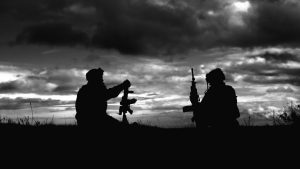 The U.S. Army Special Forces, commonly known as the Green Berets, belong to one of the most elite units of the U.S. military. Just like other members of elite U.S. military units, the Green Berets undergo intensive military training in all aspects of combat. However, they're trained in other operations that no other U.S. special forces are tasked to do.
Green Berets are known as the "quiet professionals" because they work mostly in secret, unnoticed and unrecognized. They work in 12-man teams. Each team is known as an "A-Team," with each team member given a specific task. Members of a team are experts in various fields of combat. A Green Beret team includes a team leader, a weapons sergeant, a communications sergeant, and medics who are experts in saving lives and in combat as well. 
Green Berets are tasked to train and lead unconventional warfare forces or clandestine guerrilla forces in occupied nations. They infiltrate hostile territories to lead and train guerrilla teams.
That is why Green Berets are experts not only in advanced military skills but also in regional languages and cultures in various parts of the world. They are the go-to unit when it comes to guerrilla warfare, direct action raids, peace operations, counter-proliferation, counterdrug strategy, and strategic missions.
Get to Know Them Better
Are you sufficiently impressed by the U.S. Army Special Forces? These key bits of information will make you respect them even more:
Members of the Green Berets are selected as the most elite among soldiers who undergo the Special Forces Assessment and Selection (SFAS) training.
Green Berets undergo 24 days of SFAS training before they go through another year of intense specialized training.
Only those who pass the intense, physical and mental endurance training make it to the end of the program.
After completing their training, they move to a Special Forces Group to train as part of 12-man teams. As part of a team, they go through High Altitude Low Opening (HALO) exercises, Close Quarters Battle (CQB), Underwater Exercises as well as training for missions during the winter. These exercises prepare them to complete missions as quickly and as efficiently as possible to save lives and eliminate threats during actual combat.
The motto of the Green Berets is "De Oppresso Liber" (To Liberate the Oppressed).
You Can Help Our Suffering Vets Regain Their Dignity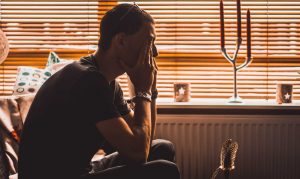 Did you know that on any given night, some 40,000 veterans are out on the streets without a roof over their heads? Did you also know that on any given year, some 6,000 former service members commit suicide because of mental health issues?
These are just some of the appalling realities about our country's veterans. Thousands of them remain below the poverty line because companies won't hire them since their skills don't match the needs of the industry. Some are reeling from service-connected injuries, disabilities, and mental health issues.
You can help them get their dignity back by doing something simple that won't hurt you a bit and even prove to be beneficial to you. All you got to do is donate a vehicle you no longer use to us at Veteran Car Donations.
We will auction off your donation and use the proceeds to support the critical programs and services of our charity partners. These IRS-certified 501(c)3 nonprofit organizations use the money to provide deserving veterans and their families with quality health care, financial aid, housing assistance, employment opportunities, family support, educational scholarships, psychotherapy services, and many other benefits.
We accept almost all types of vehicles, regardless of their age or condition. If you're embarrassed about the vehicle you're donating, don't be. We'll accept it as it is.
We'll assign a licensed towing company to collect your donation, and we'll pick up the tab for this service, which we provide in all 50 states. This means that you can make your donation wherever you are in the country.
Your charitable contribution will also entitle you to receive a top tax deduction in the next tax season.
If you're interested to learn more about our vehicle donation program, feel free to visit our FAQs page. If you have any questions for us, call us at 877-594-5822. You may also send us a message online. We will get in touch with you as soon as we can.
Give Your Old Car a Most Meaningful Retirement Today!
Are you ready to retire your old car in the most meaningful way possible? Hand it over to us at Veteran Car Donations today. We'll use it to uplift the lives of our heroes. Call 877-594-5822 or donate here now!