January 4, 2021
Get to Know This Tough Bunch of All-Terrain Fighters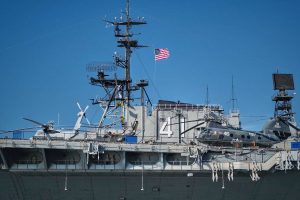 If you google "most elite military units," it should not surprise you that the U.S. Navy SEALs will be among the top results. This unit has well earned the reputation of having some of the toughest and smartest servicemen who are assigned to carry out top-secret missions to capture or if necessary, eliminating high-value targets, or gather intelligence behind enemy lines for future military actions
The United States Navy Sea, Air, and Land (SEAL) Teams, commonly known as Navy SEALs, are the U.S. Navy's primary special operations force and a component of the Naval Special Warfare Command. Members of this elite unit need to complete rigorous training to be able to gain expertise in operating on any terrain — maritime, jungle, urban, arctic, mountainous, or desert environments.
The Navy SEALs: Separating Facts from Fiction
If you want to separate facts from fiction, here are some of the key things that you need to know about the Navy SEALs. Be warned that their actual exploits may be more impressive than their portrayals in movies and TV shows. 
Their Navy SEALs Special Warfare Insignia is often referred to as Budweiser because of its similarity to the Anheuser-Busch beer logo. 
SEAL recruits often train in public beaches as they spend grueling hours mastering the basics of their tough training regimen. 
Navy SEALs are not only specialized in underwater operations. They also undergo High Altitude Low Opening training and jump out of planes at 25,000 feet or even higher altitudes among other specialized operations. 
Incoming recruits spend 132 hours of intense physical and mental training, but only 20% on average make it to the next stage.
About 2,500 Navy SEALs are on active duty. The number was raised after the 9/11 attacks. 
Navy SEALs undertake some of the most dangerous missions in the world, but they are not the only special operative teams in the military. The U.S. Army has its Green Berets, Army Rangers, and Night Stalkers while the Air Force has its Delta Force. The Marine Corps has its Special Operations Command (MARSOC) and reconnaissance (Recon) units.
Women are not allowed to join the Navy SEALs under the law due to the quality and types of missions that SEALs perform.
Navy SEALs are issued service dogs as they go about their missions. The Belgian Malinois is a top choice because they are a highly intelligent breed of canines. They can detect explosives and alert their human handlers of upcoming dangers with their instincts. They are even trained to go on jumps during SEAL missions. 
Help Give Our Vets the Dignified Life They Deserve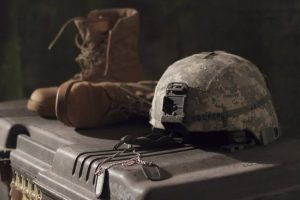 Navy SEALs spend their careers undertaking dangerous missions. However, just like other servicemen, when it comes time to hang up their uniforms and part with the service, there is no guarantee that they will transition successfully into society as civilians. 
Thousands of veterans across the country are facing great difficulties in getting their lives back on track after leaving the service. Returning to civilian life is a challenge that proved to be too much for many of them to overcome. 
Statistics show that even with government interventions, thousands of former soldiers are suffering from the triple whammy of poverty, unemployment, and homelessness.
Sadly, soldiers who once stood proud before the flag and risked their lives to protect our country are now considered eyesores by the very people they once vowed to protect. This is certainly not the life that these brave warriors deserve.
Luckily, there is a way for you to help them. If you have an old and unwanted car or just about any other type of vehicle regardless of its condition, you can turn this into a powerful tool that can help transform the lives of the disadvantaged veterans in your community. All you have to do is to turn over that vehicle to us at Veteran Car Donations. 
We'll have your donation auctioned off, with the proceeds going to nonprofit organizations that we are in partnership with. These IRS-approved 501(c)3 nonprofits use the money to provide struggling veterans and their families with quality health care, financial aid, housing assistance, employment opportunities, family support, educational scholarships, psychotherapy services, and many other benefits.
You will also benefit from your charitable contribution since you'll get to enjoy our free towing service wherever your vehicle is located in the country.
Furthermore, you'll get to enjoy our quick and convenient donation process where you don't have to do any paperwork. On top of that, you'll have the privilege of receiving a maximized tax deduction in the next tax season.
If you have any questions or concerns, feel free to call us at our toll-free hotline 877-594-5822 or you may send us a message here. Check out our FAQs page for more information on our donation program.
Time to Return the Favor to Our Heroes
It's about time for you to return the favor to our nation's heroes. Help lift them from poverty and misery and give them the decent and dignified life that they fully deserve. Call Veteran Car Donations at 877-594-5822 or fill out our online donation form to donate your old auto now!