May 8, 2021
Learn More About the Issues Facing the Trade Industry on May 8th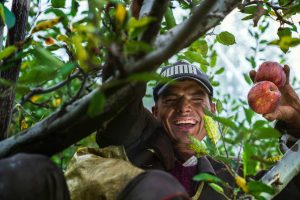 In 2004, the World Fair Trade Organization (WFTO) created an annual campaign that seeks to improve the lives of workers and small producers by way of asserting their rights and raising their visibility in international trade. The WFTO declared Fair Trade Day to promote fair trade as a solution to fight poverty and exploitation among the world's most vulnerable populations. 
Fair Trade Day is celebrated every second Saturday of May, as agreed upon by the 324 organizations from 70 countries that made up the WFTO. This year, it falls on May 8th.
Key Fair Trade Issues
The fair trade concept seeks to address several issues in the production chain. They include the following:
Child and forced labor
Over 152 million children in the world are still victims of child labor. Likewise, millions of people are still being forced to work against their will. Fair trade seeks to protect them from exploitation.
Climate change
Farmers are impacted by the challenges posed by climate change as it affects their production. Fair trade seeks to ensure that they can sell their goods at reasonable costs.
Human rights
Fair trade seeks to ensure decent wages for the farming sector, which drives the supply chains of most economies, so they can live a life of dignity. Fair trade also seeks to ensure the protection of laborers' basic human rights and rights as workers. 
Gender equality
Fair trade seeks to provide equal opportunities across all genders. 
The 3 Easy Ways to Support Fair Trade
You can do your part to support fair trade even in your own small way. Here are some of the things you can do:
Check the product's background.
While it is tempting to simply opt for the lowest-priced item when shopping, you can do your part in supporting the fair trade advocacy by doing your due diligence. Make sure that the products you purchase are sourced from companies that practice fair trade practices with their vendors. These are the companies that give their outsourced laborers fair wages and abide by fair trade policies. You can check if they are members of the WFTO. 
Create awareness about fair trade.
Find the proper online platform where you can discuss issues like trade justice, fair prices, fair wages, working conditions, and supporting the livelihoods of small producers.
Promote fair trade.
Encourage local stores to sell fair trade products and encourage your friends and family members to buy these products to increase their demand.
Extend Aid to Veterans in Need 
Apart from upholding fair trade and supporting small producers, you can also support efforts to promote the welfare of our veterans. Many of them are suffering from homelessness, chronic unemployment, disabilities, and illnesses, including mental health disorders.
You can easily extend assistance to them. All you have to do is to donate any vehicle you no longer need to us at . By auctioning it off, we'll be able to convert it into a fund-generating tool for our veteran and military nonprofit partners. The proceeds from the sale of your donated vehicle will help support the vital programs and services being delivered by these IRS-certified 501(c)(3) nonprofit organizations. Thanks to your donation, they will be able to provide more deserving veterans and their families with quality health care, financial aid, housing assistance, employment opportunities, family support, educational scholarships, psychotherapy services, and many other benefits.
As our donor, you'll get entitled to claim the maximum tax deduction in the next tax season. You'll also receive free pickup and towing service from us wherever you're residing in the country.
The best reward you'll get, however, is the priceless feeling of joy and satisfaction for helping uplift the lives of our nation's heroes.
We take almost all types of vehicles, including those that barely run anymore. Head over to this page to know the different types of vehicles we welcome at Veteran Car Donations.
If you want to learn more about our vehicle donation program, feel free to visit our FAQs page. For inquiries or concerns, reach out to us at 877-594-5822 or send us a message here.
Help Our Heroes Live Decent Lives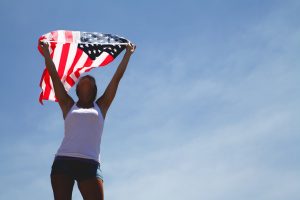 Just as you stand up for fairness and equality for workers, you can support our veterans' journey to achieve decent lives after their stint in the military. A simple vehicle donation can leave a lasting impact on their lives. Call Veteran Car Donations at 877-594-5822 or fill out our online donation form now!