August 8, 2018
Family Fun Month: Spend Quality Time with Your Loved Ones and Make Every Second Count
What better way to celebrate the end of summer than spending quality time with your loved ones this August, which is Family Fun Month?
Family Fun Month is celebrated each year in the month of August. It is a great time to enjoy being with your family and making lasting memories with them, especially your little ones.
Make sure to make plans for the whole family. Whether it would be hanging out with your little ones or seeing siblings or parents you don't get to visit often – the most important thing is to get creative in planning family activities.
Enjoying Family Fun Month doesn't have to cost you a fortune. For those who have little money to spare, there are still many ways to spend good times with the family. Remember, that is your family, and just taking the time to be with them is good enough. The fun activities that come with being with them are a bonus!
Importance of Spending Time With Family
Spending time with your family is more important than you think. According to research, spending family time has shown profound benefits.
A family that spends time together strengthens the bonds among its members. Moreover, a family that enjoys a bunch of activities together enables its members to handle stressful situations with ease.
Quality time spent with the family helps build self-esteem among its members, especially the children. These children are more sociable, and it is easier for them to build relationships with others.
Moreover, spending quality family time nurtures positive behaviors among its members. These positive behaviors tend to develop among the children as their parents and older siblings influence them to be good. For instance, a study made in 2012 showed that children who ate regular meals with their families performed way better in school. Also, family members who are close to each other tend to have a healthier lifestyle as they always remind each other to do good things like eating nutritious meals.
Sharing stories and a good laugh, being able to talk openly to your family about anything especially problems you are encountering would definitely relieve stress.
This glorious Family Fun Month has got you and your family covered for these great benefits!
Ways to Celebrate Family Fun Month
Here are some ideas on how to celebrate Family Fun Month with your loved ones:
Go on a picnic.
Visit an amusement park.
Play a game of charades.
Bake or cook something and then enjoy the meal with your family.
Go to the movies with them.
Go on a treasure hunt.
Build an indoor fort.
Go on a bike ride.
Go for Sunday brunch.
Spend an evening gazing at the stars.
Have a movie marathon at home.
Simply get cozy with them at home reading books or sharing stories.
The list goes on!
Let's Show Gratitude to Our Veterans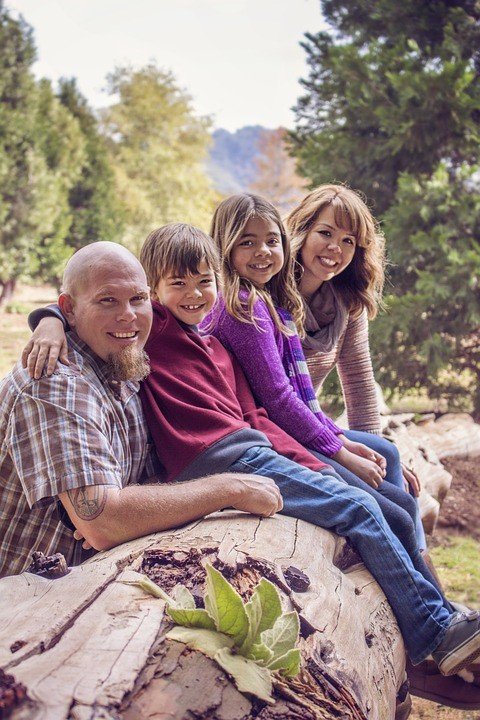 This Family Fun Month, let's not forget our veterans. Without the sacrifices they've made for us and our country when they were still on active duty in the military, we might not be enjoying the freedom and security we have today.
It's about time we repay our veterans for the services they've done for us and our nation, especially now that many of them are facing difficult times due to poverty, health issues, joblessness, and other problems.
One way we can show our gratitude to them is by donating your old and unwanted vehicle to Veteran Car Donations. It can be any type of vehicle you no longer need such as a car, van, an SUV, pickup truck, motorcycle, RV, boat, or a golf cart.
What Your Car Donation Can Bring to Our Veterans
Donating a vehicle to us at Veteran Car Donations can bring plenty of benefits to our struggling veterans and their families. Here are some of these benefits:
Medical aid for both mental and physical health issues
Mortgage-free and specially adapted homes for homeless and severely disabled veterans
Skills and job workshops for future job opportunities
Education scholarships to give our veterans a chance to pursue a new career
Therapy and counseling
Financial support to spouses and families of fallen heroes
Assistance for veterans having difficulty in transitioning to civilian life
To know more about Veteran Car Donations and our donations process, feel free to call our toll-free 24/7 hotline 877-594-5822. You can also visit our FAQ's page or contact us online. You can make your car donation by filling out our online donation form. We accept vehicle donations anywhere in the United States since we have car donation programs in all 50 states.
Let's Start Today!
This Family Fun Month, let's give our veterans and their families the opportunity to realize their dreams of living happy, peaceful, dignified, productive, and sustainable lives! Call us at 877-594-5822 and get maximized tax deductions, free towing services, and other rewards for your car donations!