July 31, 2020
7 Famous Movies Based on Lives of Real-Life Veterans: Heroism Galore from 'Patton' to 'Hacksaw Ridge'
Looking for a good film to watch that shows what it means to be a real American hero? Our list below describes some of the best movies ever made based on the lives of real-life veterans.
Black Hawk Down (2001)
Based on a top-selling book about the true story of the Battle of Mogadishu in 1993, Black Hawk Down features Josh Hartnett, Eric Bana, and Ewan McGregor. The story revolves around 160 American soldiers who were sent on a mission to Somalia to catch a notorious warlord, only for them to end up stranded when their Black Hawk helicopters were shot down and their armored personnel carriers pinned down by enemy gunfire. Instead of their original mission to take down the enemy, the soldiers helped each other survive the attack and escape the battle zone safely, displaying the essence of true grit and camaraderie.
Saving Private Ryan (1998)
Undoubtedly one of the all-time best films about war, Steven Spielberg's Saving Private Ryan follows the mission of U.S. Army Rangers Captain John Miller and his squad. The group was tasked to locate and secure the safety of Private James Ryan, a paratrooper whose two brothers were killed in action. While most scenes may be fictitious, the premise behind Miller's mission was inspired by actual events, particularly the story of the Niland brothers.
Sully (2016)
While it was his role as Captain John Miller that made him a breakout star in the war genre, Tom Hanks depicted another American hero several years later, only this time, a real one. Sully is a true-to-life film about Chesley "Sully" Sullenberger, a commercial pilot and U.S. armed forces veteran who was able to save all 155 passengers on board by performing a forced water landing onto the waters of the Hudson River. Despite being applauded by the public, however, Sully saw his career and reputation placed in jeopardy following an investigation.
Hacksaw Ridge (2016)
Hacksaw Ridge tells the inspiring story of real-life hero Desmond T. Doss, an army medic who served in World War II. Doss, played by Andrew Garfield, risked his life to rescue 75 men in the Battle of Okinawa without the use of firearms, believing that it would be immoral for him to do so on religious grounds. He made history by becoming the first man in America to earn the Congressional Medal of Honor without having killed any enemy troops.
Patton (1970)
If you're a huge fan of epic biographical films, you should add Patton to your watch list. This award-winning classic chronicles the wartime activities of controversial WWII hero General George S. Patton, portrayed by the late George C. Scott. The contentious yet compelling opening monologue, which focused on the hardships of war and the nation's fighting spirit, captured the attention of movie critics and led Scott to win an Academy Award for Best Actor, which he famously refused to accept.
A Bridge Too Far (1977)
A Bridge Too Far is a true story about Operation Market Garden, a failed World War II mission by Allied forces to turn the tides of the war against Nazi Germany. American and British paratroopers join forces to secure three bridges in the Netherlands in a bid to gain access to the enemy's territory. It stars Hollywood legends Sean Connery, James Caan, Anthony Hopkins, and Robert Redford.
Fury (2014)
Sergeant Don Collier, played by Brad Pitt, leads a crew of tankers pushing into Germany in April 1945. Packed with riveting dramatic scenes, the film sends the message of true heroism and brotherhood among soldiers. Although the characters were fictional, Director David Ayer, whose grandparents fought in WWII and retired as officers, did extensive research about real-life World War II tankers and interviewed some of them.
You Can Be a Hero to Our Heroes
Most of our veterans do not have the fame of the characters portrayed in war movies. However, they are as heroic and deserving of the people's respect and gratitude as them.
Sadly, many of these heroes are finding it hard to transition to civilian life as they continue to suffer from service-connected disabilities and injuries, including mental health issues. They're also reeling from joblessness and abject poverty, leading to homelessness.
That's why we at Veteran Car Donations are inviting you to join us in our mission of transforming the lives of our nation's disadvantaged veterans. With a simple vehicle donation, you can tremendously impact their lives.
We'll have your donation auctioned off, with the proceeds going to nonprofit organizations that cater to suffering veterans and their families. These IRS-approved 501(c)3 nonprofits use the money to provide them with financial assistance, free medical treatment, employment opportunities, family support, and other essential services.
You will also benefit from your charitable contribution since you'll get to enjoy our free towing service wherever your vehicle is located in the country.
Furthermore, you'll get to enjoy our quick and convenient donation process where you don't have to do any paperwork. On top of that, you'll have the privilege of receiving a maximized tax deduction in the next tax season.
If you have any questions or concerns, feel free to call us at our toll-free hotline 877-594-5822 or you may send us a message here. Check out our FAQs page for more information on our donation program.
It's Time to Pay Back Our Heroes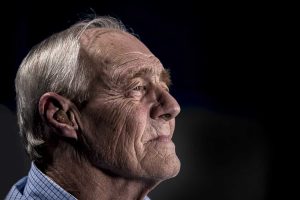 It's our turn to give our heroes the good life they richly deserve. Repay them today with a charitable deed. Call us at 877-594-5822 or fill out our online donation form to get started with your car donation now!