June 25, 2019
Top 5 FAQs about the Great War
When we take a moment to look back and revisit our nation's past military victories, we can't help but express a deep sense of awe at how we, as a nation, have arrived at where we are today. One of the most important events that have shaped the United States is the global conflict that originated in Europe – World War I.
In honor of the American soldiers who made enormous sacrifices and paid the cost of our freedom with their own lives, Veteran Car Donations gives straight answers to the top frequently asked questions (FAQs) about the Great War.
What started the Great War?
It all started when a Bosnian Serb nationalist, Gavrilo Princip, assassinated the heir to the Austrian throne, Archduke Franz Ferdinand in Sarajevo. The assassination initiated the chain of events that spread like wildfire to France, Belgium, and Britain until it ultimately led to the outbreak of World War I.
By 1914, Europe's great powers were divided into two coalitions – the Triple Alliance of Germany, Austria-Hungary, and Italy and the Triple Entente of France, Russia, and Britain. The Russians expressed their support for Serbia by approving general mobilization after the Serbian capital was shelled by Austria-Hungary.
When Russia refused to retract the mobilization even after Germany demanded it, the Germans officially declared war on August 1, 1914. Austria-Hungary troops began fighting alongside the Germans on August 6, and French forces fought alongside the Russian army on August 2.
How did the United States get involved in it?
Although President Woodrow Wilson pledged U.S. neutrality in the conflict, America pursued its close trade partnership with Britain. In fact, during this time, the U.S. became the chief supplier of war materials to Britain and its allies.
Tensions began to rise when Germany attempted to impose a naval blockade on the British Isles, sunk and destroyed American merchant ships that were bound for Britain, and provoked its ally Mexico to start a war against the U.S. to regain its lost territories. This series of events prompted President Wilson to declare war on Germany on April 6, 1917.
How did the Allies win the war?
Prior to the entry of the United States in the European conflict, the Allies and the Central Powers were locked in a bloody stalemate along the western front.  Both sides had suffered greatly in terms of lost lives, money, and supplies. It was almost impossible for either side to win.
On June 26, 1917, the first U.S. Infantry troops arrived in France to start their combat training. The arrival of America's well-trained and well-supplied forces became a major turning point in the war that led the Allies to victory.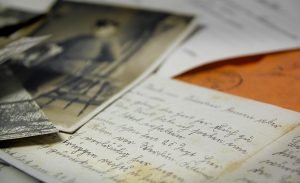 Who was the last surviving WWI U.S. veteran?
United States Army Corporal Frank Woodruff Buckles was the last surviving American military veteran of the First World War who enlisted in the U.S. Army at the age of 16 in 1917. He drove ambulances and motorcycles while serving near the front lines in Europe with a detachment from Fort Riley. During WWII, he was captured by the Japanese forces and spent three years in the Philippines as a civilian prisoner.
Buckles breathed his last in 2011 at the age of 110. At the time of his death, he was the oldest WWI veteran in the world and the last field veteran of the war.
How are the WWII U.S. veterans today?
As of 2018, former U.S. servicemen and servicewomen who fought and won the Second World War were in their late 80s and 90s. According to the U.S. Department of Veteran Affairs statistics, these veterans are dying quickly (with an average of 346 WWII veterans dying each day) mostly due to diseases brought about by old age. Out of the 16 million American soldiers who served in this great conflict, only 496,777 were alive as of last year.
Donate a Car to Help Our Needy Veterans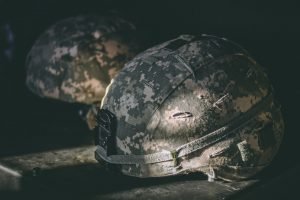 If you want to show your gratitude to our veterans for their service to our nation, consider donating any type of vehicle to Veteran Car Donations today. Your donation will help transform the lives of our struggling American heroes.
We will auction off your donated vehicle and use the proceeds to support the programs of our charity partners that cater to veterans saddled with service-connected disabilities, physical and mental health issues, lack of jobs, and homelessness due to poverty.
Depending on their needs, the beneficiaries of our IRS-registered 501(c)3 nonprofit partners are provided with specially adapted and mortgage-free homes, free mental health care, employment opportunities, job training, transitioning assistance, tutoring support, education scholarships, financial assistance, and many other benefits.
While your vehicle donation will directly impact the lives of our veterans, you will also benefit since your charitable contribution will entitle you to claim a top tax deduction after your vehicle is sold at auction.
For more information on our car donation program, feel free to visit our FAQs page. For inquiries, you can call us at 877-594-5822 or send us a message online.
You can donate to Veteran Car Donations by filling out our secure online donation form. We accept vehicle donations anywhere in the United States since we have car donation programs in all 50 states.
Show You Care for Our Vets!
Today, we encourage you to show our courageous veterans that they have not been forgotten. Call us at 877-594-5822 and help uplift their lives with your car donation!