June 19, 2022
Thank Him for Being an Excellent Dad and a True Patriot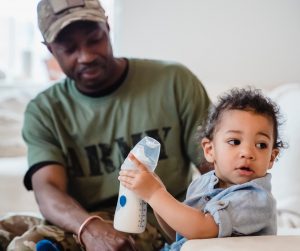 A lot of fathers out there are amazing. They work hard to provide for their families. They serve as role models for their kids. They provide unconditional love, protection, and support for their wives and children. They are real-life superheroes in and outside their homes.
That's why we celebrate the third Sunday of June as Father's Day, which is June 19th this year. It's a day to pay tribute to our fathers, appreciating and thanking them for every good thing that they've done and continue to do. It's your excuse to pamper your family's patriarch.
Every father is special. However, even among fathers, there are special breeds. If your dad is a veteran who gave his all to honorably serve his country as well as his family, you should count yourself lucky for having such a selfless and committed individual as your father. Serving the country entails a huge amount of sacrifice that your dad willingly made so that every American can continue to enjoy the life and liberty we have. 
Best Gifts to Give Your Veteran Dad
You can find plenty of Father's Day gift ideas for your veteran dad in online and in-person stores. However, Veteran Car Donations shares these extra meaningful gifts that every veteran dad would love to receive:
A medal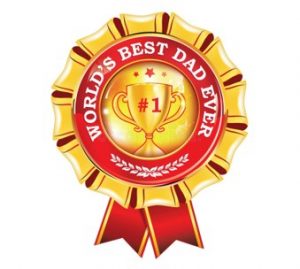 Even if your dad is a recipient of several medals from the military, he will appreciate one that's engraved with the words "World's Best Dad Ever." Make a big production out of it and prepare an awarding ceremony to tell him why he deserves the award not only for being an amazing father but also for being a great patriot. 
A bullet bottle opener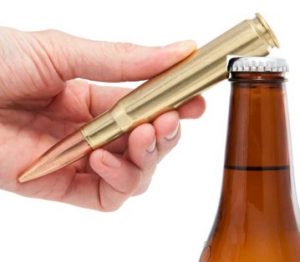 Your dad will get a kick out of opening his favorite beer with a bottle opener shaped like a bullet. You can have it engraved with his name. 
Swiss Army pocket knife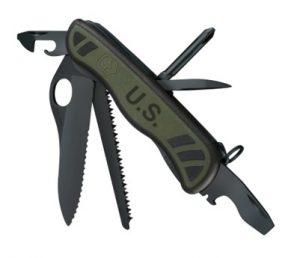 A Swiss Army pocket knife is something that could come in handy for your veteran dad no matter where he is. He can make use of all the gadgets in the pocket knife while fishing, tinkering in the garage, or camping. 
An American flag tie clip
Even though your dad is already done with his service, this doesn't mean he has parked his patriotism on the side. Give him opportunities to showcase his love for the country with an American flag tie clip or decorative cufflinks that would remind him of his service. 
Not All Veteran Dads Are Lucky
This Father's Day, consider your veteran dad lucky if he's still in good health and good spirits and living a comfortable and meaningful life. Many of his fellow veterans out there may not share his luck. They are those who are impoverished, homeless, jobless, and suffering from disabilities and serious illnesses, including mental disorders.
If you feel compassion for the struggling veterans in your community, you can show them your support by simply handing over any unwanted vehicle you have to us here at Veteran Car Donations.
We'll have your car auctioned off, converting it into a fund-generating tool for our veteran and military nonprofit partners. The proceeds from the sale of your donated vehicle will help support the life improvement programs and services being delivered by these IRS-certified 501(c)(3) nonprofit organizations to their beneficiaries.
Thanks to your donation, our nonprofit partners will be able to provide more deserving veterans and their families with free quality health care and medical treatments, financial aid, housing assistance, employment opportunities, family support, educational scholarships, psychotherapy services, and many other benefits.
You will also benefit from your charitable contribution since you'll get to enjoy our free towing service, which is available to our donors throughout the country.
Your gift will also entitle you to receive the maximum tax deduction in the next tax season. We'll promptly send you by mail the 100% tax-deductible sales receipt of your vehicle soon after its auction.
Above all, you'll have the ultimate pleasure of doing something extraordinary that can help uplift the lives of our nation's disadvantaged and neglected heroes.
We accept a wide range of vehicle types in our donations program regardless of the vehicle's age, mileage or condition. We even accept vehicles that no longer run.
For more information regarding our vehicle donation program, including our quick and easy donation process, feel free to visit our FAQs page. You can also give us a call at 877-594-5822 or send us a message here for your inquiries or concerns.
Give Back to Our Nation's Heroes Today!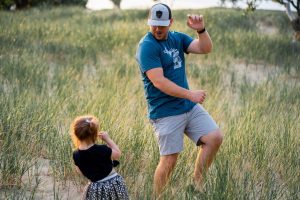 You can use your unwanted car to uplift the lives of the despondent veterans in your community. Show them that their sacrifice and service have not been forgotten. Call Veteran Car Donations at 877-594-5822 or fill out our secure online donation form now!