February 20, 2020
A Call to Promote Social Justice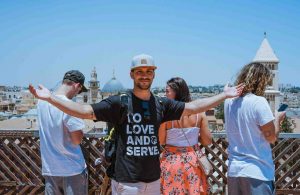 Gender equality, poverty, exclusions, unemployment, and human rights – these are just some of the issues that are highlighted on World Day of Social Justice. Taking place every year on the 20th of February, this special commemorative event urges people in all parts of the globe to spread awareness of social justice and do their part in eliminating the barriers that individuals and groups face because of race, gender, religion, ethnicity, disability, or age.
How Did World Day of Social Justice Start?
In March 1995, the World Summit for Social Development was held in Copenhagen, Denmark. It was considered the largest gathering of world leaders in the 1990s. More than 100 political leaders attended the event, all of whom pledged to take a stand against poverty and unemployment. Additionally, they agreed on the need to put people at the center of development. 
Ten years following the gathering, U.N. member states met to review the Copenhagen Declaration and Programme of Action in New York. It was then that they agreed to commit themselves to work toward social advancement. Two years later, on November 29, 2007, the U.N. General Assembly officially designated February 20th as the annual World Day of Social Justice.
What Happens on the World Day of Social Justice?
On this day, organizations such as the United Nations, the International Labor Organization (ILO), and the American Library Association (ALA), hold events to inform the public about the importance of promoting social justice. These organizations would meet and work together to map out possible solutions and strategies to end social conflicts and provide a better life for everyone. Educational institutions would hold special programs and lectures that focus on topics like social and economic exclusion, poverty, and global citizenship.
Help End Social Injustice Among Veterans in Your Community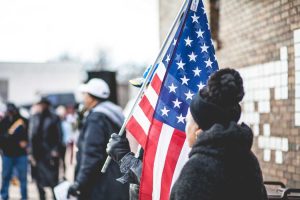 It's no question that poverty and unemployment are some of the biggest challenges our veterans face following their separation from the service. Having no civilian job experience, lacking skills, and with insufficient education, finding a stable and decent job is like looking for a needle in a haystack for these men and women.
But all hope is not lost. We can certainly do something to improve the living conditions of our nation's unsung heroes.
If you'd like to help the struggling veterans in your local area, you can easily do so by simply turning over any type of vehicle that you no longer need to us at Veteran Car Donations. We are an organization that's committed to providing our nation's heroes the good life that they certainly deserve. We sell vehicles donated to us and use the proceeds to support the programs of our nonprofit partners, enabling them to provide life-transforming benefits to deserving veterans and their families. These benefits include financial assistance, free medical treatment, employment opportunities, and family support.
Since our charity partners are IRS-certified 501(c)3 nonprofit organizations, your donation is 100-percent tax-deductible. This means that you can deduct from your taxable income the full selling price of your donated vehicle. We will mail to you your tax-deductible receipt within 30 days following the sale of your vehicle at auction.
Aside from the hefty tax deduction, you'll also benefit from our free nationwide pickup and towing service and our quick and hassle-free donation process.
For more details about our donation process, visit our FAQs page. You may also call us at 877-594-5822 or leave us a message here. We'll be happy to hear from you!
Be a Local Hero Today!
It's about time we give back to the brave individuals who put their lives on the line to protect ours. If you're ready to donate your no-longer-used clunker, give us a call at 877-594-5822 or fill out our online donation form now! Your donation will surely be of help in transforming the lives of the needy veterans in your local area.