April 3, 2022
Want Sound Advice on Money Matters?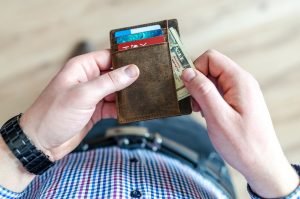 This April is a time to improve our financial literacy and for us to appreciate better the importance of making well-informed financial decisions. It's Financial Literacy Month.
In observance of the month-long campaign, various organizations throughout the country conduct events and launch projects to improve literacy in personal finance, especially for the youth.
The campaign was first introduced by the National Endowment for Financial Education (NEFE) and was originally known as Youth Financial Literacy Day. In the year 2000, however, the one-day event was expanded to a month-long observance by the Jump$tart Coalition, a nonprofit organization that seeks to advance financial literacy in the youth.
You can observe Financial Literacy Month by reading up on useful advice and information about financial wellness. In line with this, Veteran Car Donations puts the spotlight on five modern influencers who can help you in your journey to becoming financially literate and independent:
George Tung
More popularly known as @CryptosRUs, George Tung is a cryptocurrency entrepreneur and YouTube influencer. He graduated from Purdue University in 2004 with a degree in information technology and has been involved in cryptocurrency since 2013. Most of his videos range from investment advice, cryptocurrency news, blockchain-related topics, as well as personal analysis on the current state of cryptocurrencies today. 
Gary Vaynerchuck
Gary Vaynerchuck, popularly known as Gary Vee, is the chairman of VaynerX and VaynerMedia. He describes himself as the internet's "first serial entrepreneur" and has a significant following on most social media platforms, especially on YouTube.  He offers financial advice and modern-day strategies in acquiring wealth.  
Graham Stephan
Graham Stephan is a highly successful real estate agent and a popular YouTube influencer that has a following numbering in the millions. Aside from his YouTube channel, he owns multiple rental properties and businesses. He regularly covers the stock market, financial news, and financial independence.
Harrison Quinn
Harrison Quinn is the founder and managing partner of HDQ Wealth, a holistic financial services firm. He's also a financial advisor and serial entrepreneur who uses his broad experience in business to help young professionals and new entrepreneurs get their finances in order.
Robert Kiyosaki
Robert Kiyosaki is an entrepreneur, investor, educator, and popular author. He wrote what's considered to be the number one personal finance book of all time titled Rich Dad Poor Dad. He also shares personal finance and business advice in his podcasts and videos.
Use Your Old Car to Help Our Struggling Veterans
One of the biggest problems our troops face when they leave the service concerns their finances. Many of them don't know what to do — specifically, how to find decent sources of income to support themselves and their families — as they transition to civilian life after spending the best years of their lives in the military.
As a result, they go through a crisis period when they suffer from chronic unemployment and homelessness due to extreme poverty. Worse, some of them suffer from service-connected disabilities and health issues, including the mental type.
This Financial Literacy Month, do something to help make the lives of our struggling veterans more bearable. All you have to do is turn over an unwanted vehicle to us at Veteran Car Donations.
We'll sell your donated vehicle through an auction and use the proceeds to support the vital life improvement programs of our veteran-focused charity partners. These IRS-approved 501(c)(3) nonprofit organizations provide deserving veterans and their families with free quality health care, financial aid, housing assistance, employment opportunities, family support, educational scholarships, psychotherapy services, and many other benefits.
Your donation will allow you to enjoy valuable rewards. These include getting entitled to claim the maximum tax deduction in the next tax season and receiving a free professional car towing service from us wherever you are in the country.
Aside from the material rewards in store for you, you'll also be privileged to enjoy a most satisfying donating experience, knowing that your act of charity will help transform the lives of our nation's hurting heroes.
We're not choosy on the type and condition of the vehicle you intend to donate. We accept nearly all vehicle types,  including those that are no longer in good condition and won't even start anymore.
You can donate wherever you are in the country since Veteran Car Donations operates nationwide.
Head over to our FAQs page to find more information about our mission, our quick and easy donation process, and other information about us. If you have specific inquiries or concerns, feel free to give us a ring anytime through our toll-free hotline at 877-594-5822 or contact us here.
Help Our Hurting Heroes Today!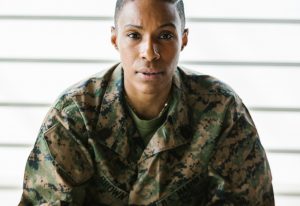 We can turn your unwanted car into a powerful instrument that can vastly improve the living conditions of the suffering veterans and their families in your community. Donate that vehicle to Veteran Car Donations by calling 877-594-5822 or filling out our secure online donation form now!