March 20, 2022
Shake Off the Winter Grogginess!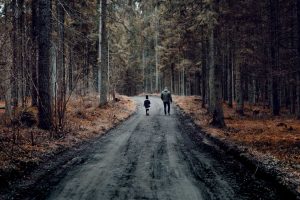 Winter might have felt long to you, but be glad to know that spring officially starts on March 20th when the spring equinox takes place. As we welcome the warmer first day of many sunny days ahead, shake off that winter grogginess and break the daily monotony!
For military families, Veteran Car Donations is here to encourage them to reset their minds and bodies by doing something fun together this spring.
Fun Springtime Activities for Military Families
Even if your fingers aren't thawed yet, it's time to start planning for springtime activities that you and your family will enjoy. If you need some inspiration, check this out:
Go for a walk.
What could be better than going for a walk in the warm spring weather while holding hands with the most important people in your life?
If your spouse is deployed…
You can still take a walk by yourself or with your kids. Enjoy the spring air while taking pictures of sights you see. When you get home, send the photos to your spouse via email.
Go on a road trip.
Round up the family, get in the car, roll the windows down, and hit the road. Take advantage of the perfect weather by going on a mini road trip. While you're at it, check out the places in your area that you've never seen before.
If your spouse is deployed…
Do your research and list down the fun things you can do in your state. Call your spouse and tell them about it so that you can make plans to visit the places on the list after homecoming.
Roast marshmallows together.
Springtime is perfect for making bonfires and enjoying campfire treats. Cuddle up by the fire with your spouse and kids on a cool spring night and swap stories while roasting marshmallows together.
If your spouse is deployed…
You can put some s'mores in a jar and send them to your spouse. Even if they weren't there to enjoy the campfire, they won't miss out on the treats.
Warm the Hearts of Struggling Vets This Spring!
Are you looking for a simple yet impactful way to warm the hearts of former military service members who are living miserable lives? They include the veterans in your community who are homeless, unable to find decent jobs, and suffering from disabilities and serious illnesses, including mental health conditions.
You can help turn their lives around by simply donating any vehicle you no longer need to us at Veteran Car Donations.
We'll sell your donated automobile through an auction and use the proceeds to fund the life improvement programs of our reputable, veteran-focused charity partners. These IRS-approved 501(c)(3) nonprofit organizations provide deserving veterans with free medical treatments, psychotherapy services, financial aid, family support, housing assistance, educational scholarships, job opportunities, and many other essential services.
Expect to receive valuable rewards for your donation. We'll send you by mail the 100% tax-deductible sales receipt of your vehicle within 30 days after it gets sold. This receipt will entitle you to receive the maximum tax deduction in the next tax season.
We'll also haul your car away for free at a date and place of your choice. There's no place in the United States where we can't reach you since we operate throughout the country.
On top of the material rewards you'll get, your vehicle donation will give you that exquisite feeling of satisfaction, knowing that you'll be helping uplift the lives of our nation's suffering heroes.
We accept nearly all types of vehicles. We even take those that have dents, scratches, or defective parts. If you're uncertain about your car's qualification for our program, let us know your concerns here and we'll tell you what we think.
For inquiries, feel free to give us a call anytime through our toll-free hotline at 877-594-5822. Visit our FAQs page to learn more about our quick and easy donation process and other important details.
Show Our Heroes How Much They Mean to You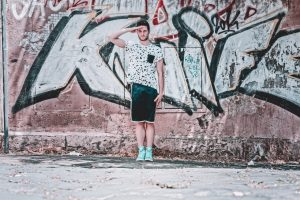 If you value the sacrifices that our dear veterans made for the sake of our nation, don't miss this opportunity to give back to them. Call Veteran Car Donations at 877-594-5822 or fill out our secure online donation form now!