June 14, 2022
The Old Glory Symbolizes Justice, Freedom, and Democracy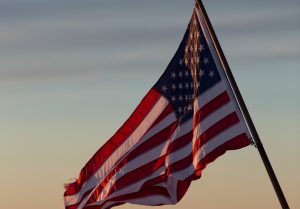 No other symbol captures the history, power, and glory of our nation like the American flag. The "Stars and Stripes" represents justice, freedom, and dignity in times of peace and through wars. This national emblem remains a source of national pride and unity for all Americans. The sight of it gives us the assurance that our nation's democracy lives on. On June 14th – Flag Day, we demonstrate our patriotism by flying an American flag.
Mistakes You Shouldn't Make with the American Flag
The U.S. National Flag Code outlines the guidelines and rules for displaying our national flag. Unfortunately, not all Americans know these. For this reason, many people end up doing what they shouldn't do with our flag. In celebration of Flag Day, Veteran Car Donations puts a spotlight on the top six mistakes people make when handling or displaying the symbol of American democracy.
Destroying or throwing away a dirty or unserviceable flag
The Flag Code states that the flag should never touch the ground or water. However, that doesn't mean that you should automatically destroy it if it becomes dirty or soiled. The Flag Code doesn't prohibit washing or dry cleaning the flag. Just make sure that dry cleaning won't ruin the material.
Additionally, you should never throw away an American flag. Flags should only be disposed of when they're already worn and tattered. If the flag you have is no longer a fitting emblem for display, you should destroy it in the most dignified way, if possible, by burning it.
You can also participate in Flag Retirement ceremonies on Flag Day. During this event, boy and girl scouts collect the unserviceable flags and burn them collectively.
Flying the flag half-staff for a fallen military friend
It can be tempting to fly the flag half-staff for a friend in the military who died on duty. However, according to the National Flag Code, only the president can decide when the flag can be flown at half-staff. The conditions for this include the death of a top government official or after a tragic event. 
Leaving the flag outside during bad weather conditions
Unless the U.S. flag you have is made from a material that can withstand any weather condition, leaving it out in the open during a storm can speed up its wear and tear. Plus, the Flag Code clearly states that you shouldn't fly the flag during bad weather conditions. In case there's a bad weather forecast during Flag Day, play it safe and bring the flag in to protect it from damage.
Buying American flag-themed apparel
You may think that you're showing your love for the flag by wearing American flag-themed shirts or some other apparel. However, you may unwittingly be doing the opposite. According to the Flag Code, "The flag should never be used as wearing apparel, bedding, or drapery."
Writing anything on the flag
You should never write anything on the flag. No autographs, notes, drawings, and other forms of writing. As much as possible, keep the flag clean and free of any dirt or ink.
Keeping the flag raised in the dark
Traditionally, flags should only be flown from sunrise to sunset. However, if you're planning on displaying it for 24 hours on Memorial Day or Independence Day, be sure to keep it properly illuminated when it gets dark. 
Here's an Excellent Way to Show Your Patriotism
You can show your patriotism on Flag Day by extending a helping hand to our former service members. They're the brave men and women who risked their lives for what our flag stands for — freedom, justice, and democracy. We have a moral obligation to help these veterans, particularly those who are facing tough challenges in their transition to civilian life.
If you're looking to find a meaningful way to support them, consider donating any vehicle you can spare to us at Veteran Car Donations. We'll sell your donated vehicle through an auction and distribute the proceeds to our nonprofit partners. These IRS-certified 501(c)(3) nonprofit organizations cater to veterans across America who are grappling with homelessness amid poverty, chronic unemployment, service-connected disabilities, and physical and mental illnesses.
They use the funding we give them to provide their beneficiaries with free quality health care and medical treatments, job opportunities, financial aid, housing assistance, psychological services, educational scholarships, family support, and many other benefits.
As a donor, you will reap valuable rewards. We'll promptly mail you the 100% tax-deductible sales receipt of your car soon after it's sold. The receipt will entitle you to claim the highest possible tax deduction in the next tax season.
We'll also haul your vehicle away for free at a time and place of your preference anywhere in the United States.
We accept other vehicles aside from cars. We also take motorbikes, RVs, buses, watercraft, golf carts, motorized wheelchairs, and more. They don't even have to be in good condition either!
If you have any questions, feel free to call us anytime through our toll-free hotline at 877-594-5822 or message us here. Visit our FAQs page to learn more about our car donation program, including our quick and easy donation process.
Become a Hero for Our Heroes Today!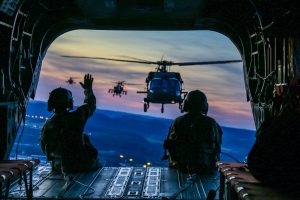 It's your turn to give back to those who put their lives on the line to ensure our safety. Your car donation will help our hurting heroes live decent and dignified lives. Call Veteran Car Donations at 877-594-5822 or fill out our secure online donation form now!