January 19, 2021
These Apps Can Evaluate the Risks of COVID-19 Infection in Various Settings and Locations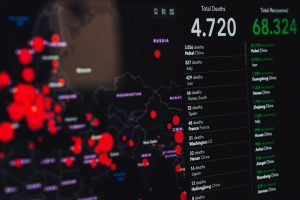 With the COVID-19 pandemic continuing to plague the world, it may be hard to keep track of the situation in every part of the United States. That's why traveling to other areas of the country remains fraught with danger.
The Centers for Disease Control and Prevention (CDC) has maintained that the best way to stay safe is still to remain at home and avoid traveling. However, if you really need to travel to attend an important event or for some other reason, the CDC says you need to check first the coronavirus situation in the area that you are going to.
Some of the country's top universities have developed helpful tools to help travelers evaluate the risks of COVID-19 infection in various settings and areas in the country. Not only are these tools highly useful but they're also free to be accessed by all.
Here are some of these tools:
Georgia Institute of Technology has developed an interactive map to help you weigh the risks of getting infected with the COVID-19 disease depending on how many people are attending the event you're going to. It shows you the risks in your destination and the origins of those risks. It was developed to help officials develop local policies concerning the pandemic. However, while it gives you an overview of the risks, it does not factor in whether guests at the event follow health protocols such as wearing masks or if the event is held outdoors.
Brown University's app helps you calculate the risk of getting COVID-19 while factoring in the location of the event, the duration of the event, and how many people will wear masks. While it gives you a good idea about your risks, it is limited to analyzing the factors for the event alone and not the behavior of the attendees before attending the event.
This app developed by the University of Colorado's Boulder campus can evaluate the risks of contracting COVID-19 in spaces like schools, offices, and house parties. The charts showing the risks were published in National Geographic. The app allows you to adjust the variables and analyze the risks based on your specific situation if you stay in an event for an average of three hours.  
The University of Oregon developed this tool to measure COVID-19 risks based on the floor plan including the room's ceiling height, ventilation, and filtration systems. The tool also asks how many people will be in the space, and for how long, and whether or not people will wear masks. However, it does not factor in the COVID-19 situation in the locality you are visiting.
Turn Your Old Car into an Anti-Poverty Tool
Online tools to track the pandemic can be very helpful in assessing the possible risks of getting infected with COVID-19 if you are traveling somewhere in the country to attend an event.
Another tool that can be very useful is your very own car that you no longer need and want to dispose of. It would be highly useful in uplifting the lives of the struggling veterans in your community if you donate it to us at Veteran Car Donations. Such a donation would touch the lives of former service members who have been forced to eke out a living on the streets and sidewalks as homeless beggars. Many of them are also without jobs and unable to support themselves and their families. Some of them are also suffering from service-connected disabilities and untreated mental health conditions.
These men and women fought for us during their time in the service, risking their lives to preserve our freedoms and protect us. Yet, they're only given lip service as our nation's heroes and have mostly been ignored and forgotten.
They surely deserve all the help that they can get. That is why we would like to invite you to take part in our mission to improve the living conditions of our veterans. You can do this by simply donating to us any vehicle you no longer need.
We'll auction off your donated vehicle and use the proceeds to help fund the life-changing programs of our veteran-focused charity partners. These IRS-approved 501(c)3 nonprofits provide deserving veterans with quality healthcare, financial aid, housing assistance, employment opportunities, family support, educational scholarships, psychotherapy services, and many other benefits.
You'll also benefit greatly from your donation. We'll haul off your unwanted vehicle at no cost to you. We can collect your donation wherever you are in the country.
Your gift will also entitle you to receive the maximum tax deduction in the next tax season.
However, the best reward you'll get is not a material thing. It's the priceless feeling of joy and satisfaction, knowing that your donation will be used to give our disadvantaged veterans the decent and dignified life that they fully deserve.
You can donate almost any type of vehicle, such as an old wagon that has a couple of damaged parts or a boat that has leaks here and there.
To learn about our quick and easy donation process, check out our FAQs page. For your questions or concerns, call us at 877-594-5822 or contact us here.
Make a Difference in Our Heroes' Lives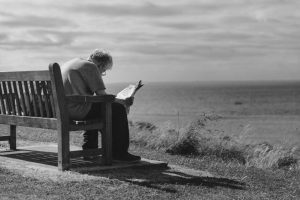 A vehicle that means nothing to you now can make all the difference in the lives of our heroes who are struggling to get back on their feet. Call Veteran Car Donations at 877-594-5822 or fill out our online donation form to make your car donation now!