June 4, 2021
Prioritize Healthy Eating this June!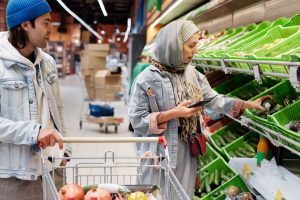 With June as the peak season for crops, it's no wonder why it's been designated as Fresh Fruit and Vegetables Month.   
Ever since we were kids, our moms would remind us to eat our broccoli, spinach, berries, and apples. Now that we're adults, we understand why they'd bug us over and over. Looks like mothers do know best, after all, huh?
Everyone knows that fruits and veggies are important sources of essential nutrients, minerals, and vitamins. They're high in fiber and low in fat, calories, and sodium. Plus, they lower our risks of certain chronic diseases like diabetes, heart disease, and even cancer.
Moreover, fruits and vegetables are delicious (though you might have some exceptions). Talk about the ultimate superfoods!
There's no better way to kick off your summer right than to eat right. So, head your way to the local market or grow your own crops at home as we welcome Fresh Fruit and Vegetables Month this June!
Not a Fan of Eating Fruits and Veggies? This May Be Your Chance to Be One!
If you're one of the millions who couldn't eat these natural foods consistently, say you only have a bowl of salad at least once a week, it's time to get into the habit of eating them regularly.
Ideally, people should have five servings a day. It might sound like an intimidating task, but that doesn't mean that you should change your diet drastically. Following these seven small yet consistent steps can make all the difference:
Roast vegetables in the oven.
Many folks skip their veggies because they don't like the long preparation process. If you're guilty of such, here's some good news: You can just roast them in your oven.
Most veggies can be roasted, including asparagus, cauliflower, Brussels sprouts, and carrots. Wash them, toss with sea salt and olive oil, and place in the oven at high heat until lightly brown.
Grill fruits.
How about eating grilled fruits for a change? Bananas, melons, peaches, and pears are just some of the fresh fruits that can go well on the grill. The sugar in them will be caramelized, resulting in a sweet and smoky flavor.
Replace bread with lettuce.
Set aside the bread and pita and wrap your protein in large leaves of iceberg or Romaine lettuce instead. It's even better if you go for a vegan patty!
Stock up on frozen produce.
Most frozen fruits and vegetables are loaded with nutrition. They're tasty, and they're available all year round. Best of all, you don't have to go through the hassle of peeling and washing. Just steam them and you're good to go!
Make veggie kebabs.
Pair any protein with veggies such as onion, zucchini, red bell pepper, and mushrooms on a skewer. You can't go wrong with colorful healthy kebabs!
Eat fruits for dessert.
Say "no" to a plate of moist chocolate cake and "yes" to a bowl of mixed fruits. Keep up with this routine and you'll be in your best shape before you know it.
Choose healthy chips.
From sweet potato chips and crispy mushroom chips to spiced apple chips and baked Swiss chard ships, you have countless alternatives for a bag of Doritos and Lays.
Help Uplift the Lives of Our Hurting Veterans
Our veterans are considered our nation's heroes for protecting our liberties and keeping us safe and sound during their time in the military. Sadly, many of them are living miserable lives — apparently forgotten by the very nation they served well. They are our former servicemen and servicewomen who are struggling with unemployment, homelessness, service-connected disabilities, and illnesses, including mental health disorders.
Fortunately, you can help restore their old lives. You can do this by simply donating an unwanted vehicle to us here at Veteran Car Donations.
We'll sell your auto donation and distribute the proceeds to our veteran-focused nonprofit partners. These IRS-certified 501(c)3 nonprofits will then use the money to provide the disadvantaged vets in your area with quality health care, financial aid, housing assistance, employment opportunities, family support, educational scholarships, psychotherapy services, and many other benefits.
As a donor, you will also benefit from your charitable contribution. You'll get to take advantage of our free towing service (available in all states) and our quick and convenient donation process where you don't have to do any paperwork.
On top of that, you'll have the privilege of receiving a top tax deduction in the next tax season.
However, those material perks may pale in comparison to the greatest reward you'll get when you donate a vehicle to us: the priceless feeling of joy and satisfaction for doing something that can uplift the lives of our nation's heroes.
Almost all types of vehicles qualify for our donation program. The vehicle you're donating doesn't even have to be in good condition.
If you're eager to learn more about our vehicle donation program, feel free to visit our FAQs page. If you have any questions for us, give us a call at 877-594-5822. You may also send us a message here and we'll respond as soon as we can.
Impact Lives of Our Heroes Today!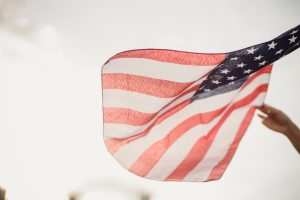 It only takes a car donation to make a lasting impact on the lives of our nation's heroes. Call Veteran Car Donations at 877-594-5822 or fill out our online donation form now!