December 24, 2020
A Joyful Evening of Celebration on December 24th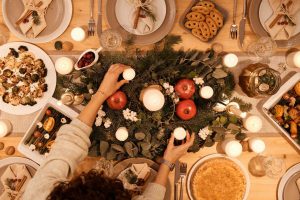 Christmas is one of the most popular celebrations observed around the world. The evening before that holiday is called Christmas Eve — a festive and culturally significant occasion that has its own traditions and customs.
The list of Christmas eve traditions is a long one. It includes the singing of Christmas carols, family dinners, and exchanging of gifts. The traditions vary depending on which culture you were raised in or which country you came from.
In Catholic countries, for example, the faithful attend a Midnight Mass church service. They would usually fast until the midnight mass service before welcoming Christmas with a sumptuous feast.
People from some countries such as Germany, Portugal, and Sweden follow the tradition of exchanging presents on Christmas Eve.
Interested to know more about one of the most special evenings of the year? Here are some other fun facts about Christmas Eve that might surprise you.
Putting shoes near the fireplace
A popular tradition in France is placing one's shoes near the fireplace on Christmas Eve. The belief is that Santa, or le Père Noël as the French call him, will fill them up with sweets and goodies when he passes by the neighborhood.
Early Midnight Mass
The Midnight Mass used to be strictly celebrated at midnight in churches around the world. In recent times, however, the time for the midnight mass has changed and is now celebrated during earlier evening hours.
Sweets for Santa and his reindeers
Most cultures have a tradition of leaving out sweets for Santa as he visits people's houses. In the U.K., the usual treats left for him are brandy and mince pie. People also leave treats for their reindeers, which are usually carrots and other small snacks for Rudolph and Vixen to nibble on.
Hanging stockings
According to tradition, Saint Nicholas left gold coins in the stockings of three poor sisters. One night the girls went to bed, leaving their stockings to dry over the fireplace. Saint Nicholas threw three bags of gold coins down the chimney which landed in the stockings as a gesture of goodwill. Since then, children all over the world continue the tradition of hanging stockings up on Christmas Eve.
It's a Donald Duck Christmas Eve in Sweden!
Donald Duck gets a surge of popularity in Sweden every Christmas Eve. Apparently, a large portion of Sweden's population enjoys watching Donald Duck's cartoons since the 1960s. They've probably been watching the popular Christmas film featuring Donald Duck, "Mickey's Once Upon a Christmas"!
Spread Love on Christmas Eve to Our Country's Former Soldiers
Make Christmas Eve more memorable by doing something that will bring gladness in the hearts of our nation's heroes — our veterans, the men and women who spent the best years of their lives helping defend our freedoms and preserve our peace and security.
Sadly, many of them are living miserable lives, suffering from homelessness, unemployment, and service-connected disabilities as well as mental health conditions.
Do you have a car that's just gathering dust in your garage? Turn it into a vehicle of hope for these vets by donating it to us at Veteran Car Donations! We'll put your vehicle up for auction, with the proceeds going to our veteran-focused nonprofit partners.
These IRS-certified 501(c)(3) nonprofit organizations use the funding that we provide them to deliver quality healthcare, financial aid, housing assistance, employment opportunities, family support, educational scholarships, psychotherapy services, and many other benefits to their veteran beneficiaries and their families.
Donating to us is easy and hassle-free. All you have to do is contact us from the comfort of your home either with a short phone call or by filling out our secure online donation form.
You'll also receive substantial rewards, including getting our free professional towing service wherever you had your vehicle parked or stored anywhere in the United States.
Your donation will also entitle you to receive the maximum tax deduction. If you make your donation before the end of the current year, you'll be eligible to claim your tax write-off when you file your itemized federal income tax return on or before the April 15th tax-filing deadline next year. That's just a few months away!
More importantly, your act of charity will allow you to experience the priceless joy and satisfaction of helping improve the living conditions of the suffering veterans and their families in your community.
You can donate almost any vehicle type that you can think of. We accept sedans, motorcycles, trucks, golf carts, boats, and many other types of vehicles. And we're not choosy at all. The vehicle you're donating doesn't have to be in great condition.
Head over to our site's FAQs page for more information about Veteran Car Donations, including our quick and convenient donation process. You can also call us at 877-594-5822 or send us a message here for your inquiries or concerns.
Our Hurting Vets Need Your Help This Yuletide Season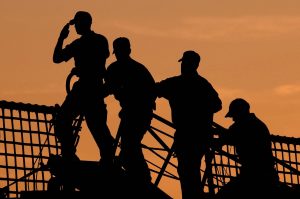 Don't let our veterans down this holiday season! Show them that you haven't forgotten about their service and sacrifice. Donate your old vehicle to a worthy cause! Call Veteran Car Donations at 877-594-5822 or fill out our online donation form now!