May 21, 2021
Certain Traits Make Particular Breeds More Ideal Than Others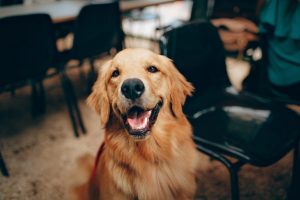 While all dogs are awesome and have a unique way of turning frowns upside down, some breeds have traits that allow them to support a variety of challenges commonly faced by our veterans. For example, some dogs are better at performing certain tasks and assisting vets with physical limitations. Others are more adept at providing support for those suffering from stress or psychological trauma.
We've listed 5 of the top dog breeds commonly paired with our former service members as well as the characteristics they have that make them highly useful companions.
Pomeranian
Pomeranians make perfect service dogs despite their size. While they're not as effective in strength-related tasks, Pomeranians are very smart and are easier to carry around, which makes them more convenient to bring.
Golden retriever
With their gentle nature and intelligence, golden retrievers are fast learners and one of the best breeds to pair up with veterans. They're sweet and not as intimidating as other breeds, which makes them great companions if you want a breed to go with you to public locations.
German shepherd
Despite their large size, German shepherds are gentle, fiercely loyal, and can form strong bonds with their owners. They're one of the first breeds that come to mind when you think of service dogs to assist veterans with. Their sense of smell is top-notch. They're one of the smartest breeds around.
Pit bulls
Pit bulls have a negative stigma surrounding them because of how they were used in the past. This breed, however, is one of the most loving ones out there as well as one of the most hard-working. Pit bulls are loyal, versatile, and can be useful service or emotional support dogs for veterans.
Border collies
Out of all dog breeds, border collies rank at the top of the pyramid when it comes to intelligence. They make for wonderful service dogs due to their high energy and restless nature. Border collies are an extremely loving breed and as hardworking as dogs come.
Touch the Hearts of Our Suffering Veterans
For veterans whose lives are bogged down by daily struggles, the warm smiles and wagging tails of their beloved canine friends may provide momentary comfort but not make their worries go away. These are our former service members who are suffering from homelessness, unemployment, disabilities, and illnesses, including mental health conditions.
Unlike their dogs, however, you can do something that can help them surmount the tough challenges they face in life. All you have to do is donate any type of vehicle you no longer need to us at Veteran Car Donations.
We'll put your vehicle up for auction, with the proceeds going to our veteran-focused nonprofit partners. These IRS-certified 501(c)(3) nonprofit organizations use the funding that we provide them to deliver free quality health care, financial aid, housing assistance, employment opportunities, family support, educational scholarships, psychotherapy services, and many other benefits to their veteran beneficiaries.
Our donation process is easy, quick, and convenient. All you have to do is call us at our toll-free line 877-594-5822. You'll be done in just a few minutes and you don't even have to leave the comfort of your home.
Donating to us is not only stress-free but extremely rewarding as well. Your charitable contribution will entitle you to receive free professional towing service and the maximum tax deduction in the next tax season.
Aside from the material rewards, nothing will beat the uplifting sense of fulfillment you'll experience, knowing that your donation will help transform the lives of the destitute veterans and their families in your community.
We accept almost all vehicle types, even those that won't even start anymore. Whether you're donating a car that still looks new or one that's already rusty, we'll be happy to accept it.
Don't worry if you're not located near big cities, We can collect your donation wherever you are since we operate in all 50 states.
For more information regarding Veteran Car Donations and our vehicle donation process, check out our FAQs page. If you have any concerns or inquiries, feel free to give us a call at 877-594-5822 or send us a message online.
Support Our Hurting Heroes Today!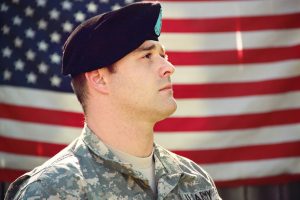 Team up with us at Veteran Car Donations and support life-enhancing programs that will help our disadvantaged veterans turn their lives around. This is your chance to make a difference in the lives of our hurting heroes. Call Veteran Car Donations at 877-594-5822 or fill out our online donation form now!