June 20, 2021
8 Best Ideas to Brighten Up Your Dad's Special Day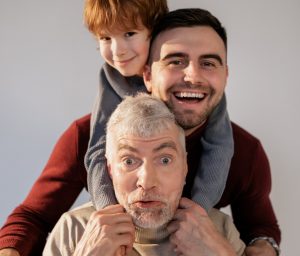 Have you marked June 20th on your calendar yet? If not, well, you better do so now or you might get in trouble with your dad. It's Father's Day!
Besides the obvious Father's Day gift and card, you can take it up a notch this year by surprising your pop with something that can truly make his heart full — the gift of time with his family and doing what he loves.
If you're running out of ideas, don't panic. We've rounded up a list of activities that all kinds of dads will enjoy. Whether your dad's the outdoorsy type, a food aficionado, or a homebody, you'll surely bring out his biggest smile with these fun Father's Day activities.
You don't need to spend a ridiculous amount of money for a watch, nor do you have to treat him to a super fancy Italian restaurant. A delicious homemade meal is enough to win his heart over, especially when he sees how hard you've worked for it. Plus, it's the quality time he's really after.
Without further ado, here are some of the best ideas to give your pop the time of his life this Father's Day:
Plan a camping trip.
Nature is always best experienced with your loved ones, so why not take your dad out on a fun camping trip? Go to the nearest campsite, set up a tent, and spend the day unwinding with your favorite guy. Don't forget to bring other camping essentials!
Go fishing.
If your dad's a fishing enthusiast, there's no better way to celebrate Father's Day than by going fishing with him. You can even drive him to a lake he's never been to before. Just be sure that there are fish there.
Sign up for a game of paintball.
Let your dad show his competitive side by taking him to a paintball field. Pit the generations against each other to make the game even more exciting.
Treat your dad to a cookout.
Just because your dad might be the reigning king of the grill doesn't mean that you can't impress him with your grilling recipes. Show him everything you've learned from him, from flipping burgers to making the perfect patties. He might even dethrone himself after that one bite.
Tackle a project together.
Is your dad fond of arts and crafts? If so, you can bond with him this Father's Day by doing artsy or crafty activities together. Perhaps you can give the living room a makeover with newly painted walls, build a birdhouse, or a DIY bookshelf!
Rent his dream car.
What's that car your dad has always wanted to own but couldn't because of its million-dollar price tag? Well, you can finally make his dream come true, or at least, just for a day.
Make breakfast together.
Cook up your own Father's Day breakfast menu and let your dad prepare his special breakfast dishes everyone can't get enough of. That's going to be a breakfast to remember.
Host a beer tasting night.
Name a dad who doesn't like beer. Not yours? Then, this idea should be perfect for him!
Make Your Dad Proud by Helping Our Vets in Need
Here's another way to celebrate Father's Day: Show your pop he did a good job of raising a compassionate child. How? Donate an unwanted vehicle to us at Veteran Car Donations!
When you do so, you'll make it possible for our former service members to live the good and fulfilling life they deserve.
Despite the government's best efforts, thousands of veterans are suffering from poverty, homelessness, unemployment, service-connected disabilities, mental health issues, and other illnesses. Your auto donation can help these men and women overcome such challenges.
We'll auction off your donated vehicle and use the proceeds to help fund the programs of leading military and veteran nonprofit organizations that are in partnership with us. These IRS-approved 501(c)(3) nonprofits provide their beneficiaries with quality health care, financial aid, housing assistance, employment opportunities, family support, educational scholarships, psychotherapy services, and many other benefits.
To repay you for your generosity, we'll send you the 100% tax-deductible sales receipt of your vehicle within 30 days after its sale, This receipt will entitle you to claim the maximum tax deduction in the next tax season.
We will also haul your vehicle away without charging you a single dollar. We offer free towing to our donors in all parts of America.
However, the best reward you'll get is not a material thing. It's the joy and satisfaction you'll experience, knowing that your donation will be used to help uplift the lives of our nation's neglected heroes.
You can donate almost any type of vehicle, such as an ancient car that has a couple of damaged parts or a truck that no longer running. We're never picky when it comes to vehicle donations!
To get an idea of how our donation process works, you may check out our FAQs page. If you have any questions or concerns, call us at 877-594-5822 or send us a message here.
Convert Your Jalopy into a Valuable Gift for Our Heroes This Father's Day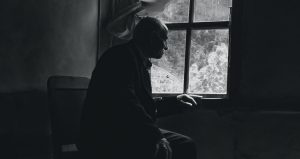 You see your timeworn sedan as nothing but junk, but for the suffering vets in your community, it can be a life-changing gift.  Donate that vehicle to Veteran Car Donations by calling us at 877-594-5822 or filling out our online donation form now!