October 15, 2020
 On October 15th, Spread Awareness on How People Can Avoid Being Carriers of Diseases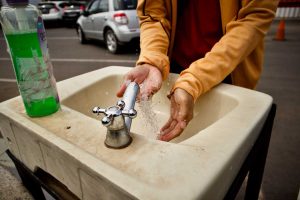 When we were still young, our parents must have taught us how to properly wash our hands and why we have to do it. Our teachers might have also imparted to us the same lesson.
Washing our hands may sound simple and easy to do, but it might surprise you to know that many people don't actually know how to do it properly. We're not just talking about kids but adults as well!
Running your hands under tap water for five seconds or just getting them wet doesn't' mean they're clean. Not properly washing your hands means that dirt and bacteria may still be clinging on your hands although they're too tiny for your naked eye to see. You can potentially infect yourself with a disease or spread germs to others, all because you didn't wash your hands the right way.
To spread awareness about proper handwashing and educate everyone about its importance, Global Handwashing Day is observed on October 15th of each year. On this day, we're reminded that washing our hands with water alone will never be enough to keep us free from bacteria and germs. We need to use soap to thoroughly clean our hands. This way, we can avoid being carriers of infectious diseases.
Spending at least 30 seconds of your time correctly washing your hands with soap is surely more preferable than getting costly medical treatment simply because you got sick after contaminating yourself with your unclean hands!
The Benefits of Correct Handwashing
Wash your hands regularly and wash them well. Almost all objects and surfaces we touch are covered in germs. Door knobs, walls, utensils, switches, TV remote control — you name it!
While the majority of bacteria and germs are either harmless or get taken care of by our immune system, there are pesky ones that we don't want anywhere near our body. Diarrhea, for example, is caused by bacteria from fecal matter. Don't risk spending uncomfortable moments in the toilet when you could have prevented the disease by washing your hands correctly.
Check out these top three benefits that we can get by following the right way of washing our hands:
Prevent wounds from being infected.
Open wounds are delicate. Touching them with unwashed hands could lead to infection, which could lead to something serious.
Protect yourself against a multitude of diseases.
You never know when the germs you have on your hands could cause the common flu or hepatitis. These germs could infect you and others, too. Everything you touched can be considered contaminated. If you don't wash your hands properly and regularly, you could expose yourself and others to diseases.
Avoid getting your eyes infected.
It's difficult for viruses and bacteria to get into our eyes. They're mostly inaccessible to germs. Our eyelids also have quick reflexes that shield our eyes from germ-carrying foreign objects. The most common way that eye infections occur is when we touch the area around our eyes with our unwashed hands. There are times when we involuntarily touch our eyes, which is why washing regularly and keeping our hands clean is very important.
Your Clapped-Out Car Can Help Our Struggling Veterans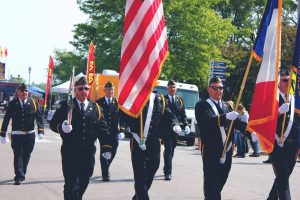 It's amazing to see just how much benefits you can gain by something as simple as taking time to wash your hands correctly.
Another thing that will surely amaze you is when you donate a vehicle that you no longer need to us at Veteran Car Donations. You'll see how we'll turn your clunker into a powerful tool that can transform the lives of the struggling veterans and their families in your community.
We'll put your vehicle up for auction, with the proceeds going to our veteran-focused nonprofit partners. These IRS-certified 501(c)(3) nonprofit organizations use the funding that we give them to provide their beneficiaries with free quality health care, financial aid, housing assistance, employment opportunities, family support, educational scholarships, psychotherapy services, and many other benefits.
When you donate to us, you won't go home empty-handed. We give our donors great perks such as the free towing of their vehicles wherever they're located in the country. Their charitable contributions also entitle them to receive maximized tax deductions in the next tax season.
You also won't regret partnering with us since the experience will leave you with a sense of fulfillment, knowing that your gift will help uplift the lives of the suffering heroes residing in your community.
We accept nearly all types of vehicles, including those that are no longer in good condition.
To get an idea of our quick and easy donation process, check out our FAQs page. If you have any questions or concerns, call us at 877-594-5822 or send us a message here.
Be a Hero to Our Nation's Heroes Today
Show our nation's heroes that they have not been forgotten. They don't deserve a life of suffering after all the sacrifice and service they've rendered. Donate a car to us at Veteran Car Donations to support our hurting heroes. Call us at 877-594-5822 or fill out our online donation form now!