September 28, 2018
Good Neighbor Day: 6 Ways of Fostering Good Neighborly Ties
Have you made an effort to befriend your neighbor lately? Last September 28, which happened to be Good Neighbor Day, should have been a perfect occasion for this. Nevertheless, any day is a good day to cement good relations with your neighbors.
These days, most of us are too busy with our endless to-do list so much so that the closest attempt we ever do in connecting with our neighbors is merely to like the photos they upload on Facebook.
The lack of good neighborly relations must have been the reason why Good Neighbor Day was created. When you have to leave home for some time, the closest person who could lend you a helping hand when you need it, watch your house and collect your mail while you're out, and in some cases, even watch your pets or your children — is your neighbor!
How Good Neighbor Day Came to Be
In the 1970's, a woman from Lakeside, Montana named Becky Mattson stood out to express her belief that knowing one's neighbors and showing kindness to them is extremely important in any given community. As a result of her determined effort to promote good neighborly relations, she got three United States Presidents (Richard Nixon, Gerald Ford, and Jimmy Carter) to sign proclamations making Good Neighbor Day an official holiday.
Show Your Neighbors Some Love!
It's one way to have great neighbors; it's another way to be one. On Good Neighbor Day or any day thereafter, we at Veteran Car Donations encourage you to go the extra mile when it comes to extending friendship and showing kindness to those who live close by. Here are six ways of fostering good neighborly ties:
Smile and say hello.
Taking a moment to greet your next-door neighbor won't cost you anything except a few seconds of your time. If you see them sweeping their front steps or tending their garden while you're walking down the street, don't pretend they're invisible. Try to break the ice with your winning smile and come up to them to strike up a conversation if you're not rushing off to work or to an important appointment.
Volunteer to help them with yard work.
Everyone's busy getting ready for fall. Does your neighbor need some help with their yard work? If he does, don't hesitate to offer help by raking their leaves or mowing their lawn if you have some free time.
Invite them over for a meal.
Whip up a sumptuous meal and get the neighbors together in your place. This is a perfect opportunity to get to swap stories, share some laughs, and get to know each other better.
Bake some treats and deliver these to them.
A sweet treat delivered with a smile never fails to make a neighbor happy. Go ahead, bake a cake or a batch or two of cookie and brownie bars!
Offer to babysit or pet sit.
If your neighbor is in dire need of a break and could use a few hours to relax, you can lighten their load by offering to babysit or pet sit. We guarantee that this meaningful gesture will not be unappreciated.
Throw a block party.
One of the best ways to get to know your neighbors all at once while having a whole lot of fun is to host a block party. You'll need the help of a few of them to make up a little committee of organizers. This is a great opportunity for people to go beyond their doorsteps and work together.
Get to Know Your Neighbors Today!
Heed the message of Good Neighbor Day by reaching out to your neighbors to create a sense of community. A singular act of kindness and friendship that you show towards the people in your neighborhood goes a long way.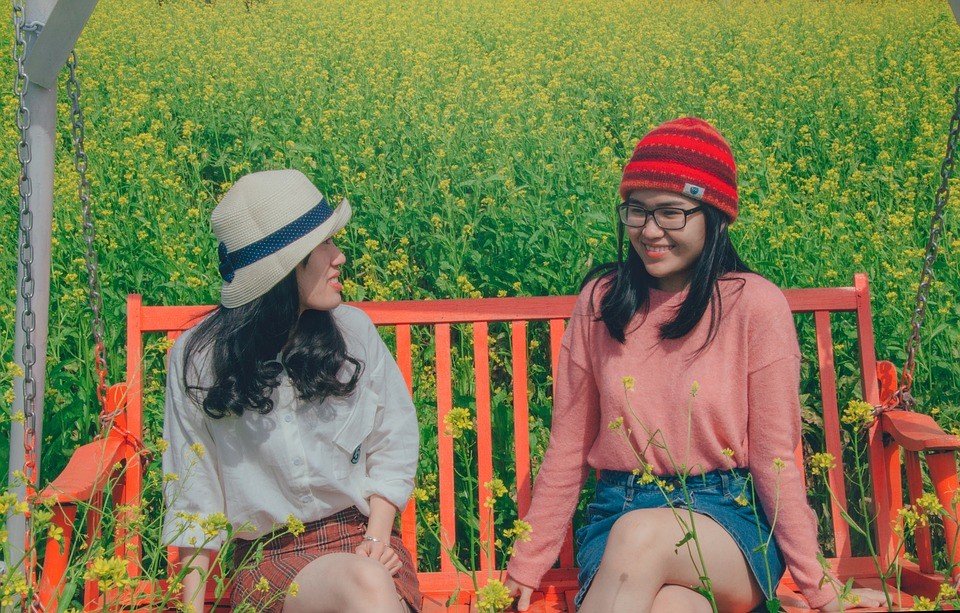 If you have neighbors who happen to be former military servicemen or women who are facing difficulties in transitioning to civilian life, one of the best ways to make an impact in their lives is to donate a car to us at Veteran Car Donations.
We will convert your donated car into a financial resource by auctioning off your vehicle. We will then use the proceeds to provide our struggling veterans with free physical and mental health care, stable and rewarding jobs, housing, scholarships, transitioning assistance, and many more.
To know more about Veteran  Car Donations, our donation process, how you can claim tax deductions and other rewards for your charitable contribution, the types of vehicles you can donate, and other related matters, feel free to call our toll-free 24/7 hotline 877-594-5822. You can also visit our FAQs page or contact us online if you want to clarify something.
You can make your car donation by either calling us or filling out our online donation form. We accept vehicle donations anywhere in the United States since we have car donation programs in all 50 states.
Call us at 877-594-5822 and get started with your car donation now!