April 8, 2020
Help Vets Cope with Their Stress by Introducing Them to These 5 Fun Hobbies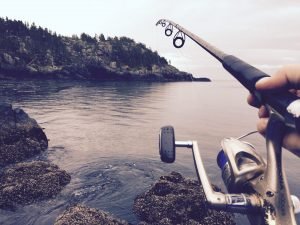 After living through the rigorous discipline and order in the military, most of our troops find themselves at a loss when they return home for good to their families. With no more daily military training and other activities to do, our former servicemen and servicewomen find it hard to adjust to civilian life, making their transition more stressful than relaxing.
You might find this odd since retirement for most people means fun, relaxation, and freedom from the day-to-day cares of life. However, because of the nature of their stint in the military, our retired service members take to retirement differently.
The good news is that you and other concerned people can help veterans deal with their stress and make them thankful to finally return to civilian life as an average Joe. How do you do that? By introducing them to fun hobbies!
Here are some of the hobbies that veterans will surely enjoy:
Brewing beer
Brewing beer has become quite a popular hobby among American men, as they experiment with different flavors and blends. For an initial capital of $100, veterans can start brewing their own and even make a business out of it. For amateur brewers, there are starter kits available in the market. A more elaborate setup costs a lot more, but you can get going as you learn more about it. This is one of the best ways to spend time for a vet since beer is a common staple in the military.
Fishing
Most service retirees relish fishing. This can be a good hobby for a veteran because of its calming and soothing effects. Compared to the hustle of military life, fishing provides a stark contrast. It also helps them appreciate the quiet time they can spend with themselves or with their fishing buddies.
Getting creative.
Life in the service is so rigorous that soldiers don't get to spend enough time exploring their creativity. When they separate from the service, these men and women imbibe this habit, making it hard for them to do creative work. They can gradually develop their creativity and enjoy it by taking an art class, learning photography, and simply writing in a journal.
Running
Running is one of the best forms of exercise that is familiar to veterans since it was part of their daily routines in the military. Running is a relaxing activity that also helps them maintain their good health. It also keeps their stresses at bay and allows them to enjoy their surroundings.
Hiking
Like running, hiking is familiar to veterans, especially those who were stationed in the field for long periods of time. Hiking trips give vets a chance to exercise their leadership skills. It also helps them appreciate the beauty of the great outdoors in a more relaxed state. Likewise, it is a perfect bonding opportunity for veterans and their families to come together in a joint activity.
Why We Are Here
While many veterans enjoy life after their service, given the support of their families and communities, the rest are not quite as lucky.
Thousands of veterans are having difficulties transitioning back to civilian life because of their service-connected disabilities and mental health issues, lack of employment, and homelessness. They struggle every day just to survive.
That's the reason why we at Veteran Car Donations are here: We help fill the gap in service for our former troops left by the government. We help them transition to civilian life much easier.
In this mission, we need help. You can give us a hand and in so doing extend meaningful assistance to our nation's heroes by donating to us an old car or any other vehicle that you wish to get rid of. We'll transform your donation into a fund-generating tool for our charity partners that are dedicated to providing assistance to our suffering veterans. We'll auction off your donated vehicle and use the proceeds to support the programs of these nonprofits. Their programs provide deserving veterans with free PTSD treatment, medical assistance, skills and job training, and financial support among many other benefits.
We are open to almost all types of vehicles regardless of their age or condition. You can make your donation wherever you're located in the country since we have vehicle donation programs in all 50 states.
Don't worry about the cost of towing. We'll take care of it, saving you a pretty sum of money in towing fees. And the good news does not end there. Since we are in partnership with IRS-certified 501(c)3 nonprofit organizations, your donation is fully tax-deductible. We'll send you by mail your 100-percent tax-deductible sales receipt within 30 days following the sale of your vehicle. You can use this to claim your tax deduction when you file your itemized income tax return in the next tax season.
Support Our Heroes Now!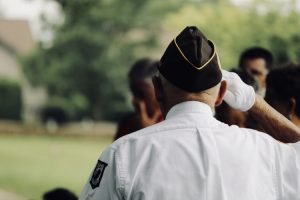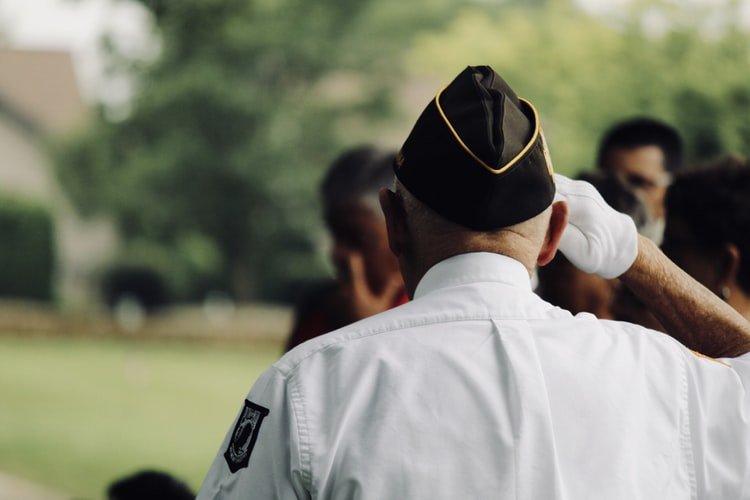 Let's not forget that the veterans we see living impoverished lives in our communities were the ones who risked their lives to protect ours. The least you can do to thank them for their service is to support the cause of promoting their welfare. Call us at 877-594-5822 or fill out our online donation form to improve the living conditions of our veterans and their families with your car donation now!