February 1, 2019
February 2—Groundhog Day: Groundhog Facts That May Surprise You
Are you excited to find out when the winter season ends on February 2—Groundhog Day? According to a traditional belief, groundhogs are said to be the best predictors of how close the end of winter is or if spring will come early. On this day, hundreds of Pennsylvanians will gather in Gobbler's Knob in the city of Punxsutawney to await Punxsutawney Phil's forecast as he emerges from a tree trunk.
Phil is a groundhog that lives in the city of Punxsutawney. Every year on February 2, city holds a special festival in honor of its famous furry weather forecaster. The early-morning ceremony begins before sunrise in Gobbler's Knob. As Phil emerges from his burrow, viewers wait to see if Phil will see his shadow. According to folklore, if it's cloudy when Phil emerges from his hole, he will leave the burrow, and we can expect an early spring. If it is sunny and the groundhog sees his shadow, he will return to his burrow, and we can expect six more weeks of winter.
How Did Groundhogs Become Weather Predictors?
The tradition came from "Candlemas Day," an old religious holiday in Germany when the Germans paid close attention to the badger. Candlemas was the midpoint between winter solstice and the spring equinox that happens around February 2. Germans believed that if the badger saw its shadow, a "second winter" was coming.
When this tradition came to the U.S. in 1887, the groundhog was chosen because badgers aren't native to North America. While the groundhogs' weather prediction seems random, there is actually some logic to it. Since groundhogs are known to be "true hibernators," when they emerge from hibernation, it means winter is almost over.
Let's Get to Know the Groundhogs!
In time for February 2—Groundhog Day, why don't we get to know Punxsutawney Phil's family and friends? Aside from being traditionally known as great weather predictors, groundhogs may surprise you for some other reasons:
During hibernation, groundhogs only lose 25% of their body weight.
To sustain themselves during the hibernation period that takes about 150 days without eating, groundhogs eat more than the usual during summer. The food they store in their bodies will tide them over until the hibernation season ends.
Groundhogs are highly active during mornings.
They're at their most active states between the early morning hours up to the early hours of the evening when they gather food for their consumption.
Spring is their mating season.
This is the reason why groundhogs are used as predictors for the coming spring. A mother groundhog produces 2 to 4 babies. Two months after their birth, groundhogs are now ready to live on their own.
Groundhogs often whistle to indicate danger.
Although they're considered as solitary animals and only seek each other to mate, they work to protect each other as a species, hence the whistling whenever a potential threat is detected.
Make February 2—Groundhog Day a Joyous Celebration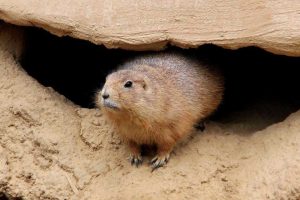 As we wait for spring to come knocking on our doors, consider celebrating Groundhog Day by helping those in need. One way to do this is by donating a vehicle you no longer want to Veteran Car Donations. We will auction off your donated vehicle and use the proceeds to support the programs of our nonprofit partners that have committed themselves to help out our nation's living heroes who are now grappling with service-connected disabilities, physical and mental health issues, lack of jobs, and homelessness due to poverty.
These IRS-approved 501(c)(3) nonprofit organizations provide needy veterans with mortgage-free and specially adapted homes, free mental health care, employment opportunities, job training, transitioning assistance, tutoring support and education scholarships, financial assistance, and many other benefits.
While your vehicle donation will directly impact the lives of our veterans, you, too, will benefit since your charitable contribution will entitle you to a top tax deduction after your vehicle is sold at auction.
For more information on our car donation program, check out our FAQs page. For inquiries, you can call our toll-free 24/7 hotline 877-594-5822 or send us a message online.
You can donate to Veteran Car Donations by either calling us or filling out our secure online donation form. We accept donations of nearly all types of vehicles wherever you are in the United States since we have car donation programs in all 50 states.
Help End the Suffering of our Vets
Make this year's February 2—Groundhog Day extra special by joining our mission to transform the lives of our nation's heroes. Call us at 877-594-5822 today and help end the suffering of our veterans with your car donation!