March 6, 2021
Maximize the Benefits of Remote Work With These Top Tips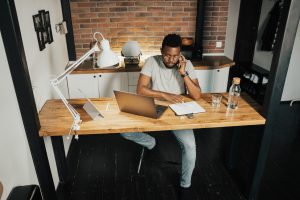 Working from home comes with a lot of perks. You get some extra time for yourself — the time you previously allotted for your long commute from home to your office and vice versa. You have more time to spend with your family. You can also manage your schedule better as you perform your tasks from your home office. 
However, to fully maximize the benefits of your remote work setup, you have to master several habits to ensure that your work productivity does not suffer as your personal life and professional life begin to merge. Here are those habits:
Create a workspace.
The first order of business is to establish a dedicated workspace that is free from distractions. This should be a space where you can concentrate on performing your tasks in peace. 
Set a schedule.
Sure, you can throw in the laundry in the middle of the day, prepare meals for your family, or take occasional breaks. However, you should always be mindful of delivering work outputs that are required for your job. Follow your regular work schedule so you can show your professionalism. Following a schedule can also help you set limits on work and personal time. 
Have a fixed daily routine.
Wake up, prepare for the day, and do your tasks. But make sure that you know when to sign off work. 
Set rules.
If you're living with your family or roommates, make them understand that you are not on a vacation while you are staying at home. Set boundaries to let them know that you cannot participate in typical activities that you normally do on your days off.
Take breaks.
Without the office structure, you might find yourself too engrossed with work to eat at the proper time or even take a breather from work. It's okay to take a few minutes off now and then to give your mind a break. The rest can improve your focus as you return to the task at hand. 
Take sick leaves.
If you are unwell, avail yourself of sick leaves to take some rest and recover. Working from home can be just as stressful as working from the office because it comes with its unique challenges. Pay attention to your physical and mental wellness. 
Help Provide Opportunities to Struggling Veterans
You are in a good position if you can work from home and enjoy the benefits of decent employment while having the opportunity to spend more time with your family.
Unfortunately, some people in your community are not that lucky. They include those struggling veterans who are jobless, those who are suffering from service-connected disabilities and mental health conditions, and those who have become homeless due to lack of support.
That's the reason why we at Veteran Car Donations are here. Together with our nonprofit partners, we are on a mission to turn around the lives of our suffering heroes. For this, we seek your support.
You can help improve the living conditions of the neglected and suffering veterans in your area by simply donating your unneeded vehicle to us. Whether you're giving us a clapped-out sedan or a barely running RV or whatever type of vehicle, you'll get to play a part in uplifting the lives of our former troops.
We'll place your donated vehicle up for auction, with the proceeds going straight to our nonprofit partners. They use the funds that we give them to provide their veteran beneficiaries with essential services such as quality health care, financial aid, housing assistance, employment opportunities, family support, educational scholarships, psychotherapy services, and many other benefits.
Donating to us is easy. Just inform us of your decision to donate, provide basic details about your car, and set a date, time, and place for its free pickup. Our team of donation specialists will take care of everything else for you, and you don't even have to spend a dime for our towing service.
We can collect your vehicle wherever you're located in the country since our vehicle donation program covers all 50 states.
You can expect the 100% tax-deductible sales receipt of your vehicle in your mail within 30 days after it is sold at an auction. The receipt will entitle you to receive a top tax deduction in the next tax season.
However, the best reward you'll get is the immense feeling of satisfaction, knowing that your gift will help improve the lives of the needy veterans in your community.
Got any questions or concerns? Ask away here or reach us at 877-594-5822. You may also head over to our FAQs page to learn more about our vehicle donation program.
Improve Our Heroes' Lives With Your Kindness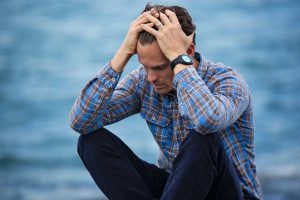 It's time to reward our nation's heroes with the opportunities they need to improve their lives. You can help make this happen with your vehicle donation. Call Veteran Car Donations at 877-594-5822 or fill out our online donation form now!