May 16, 2020
Know How You Can Take Part in Celebrating this Special Day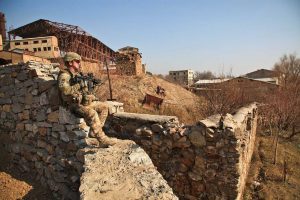 Armed Forces Day is the perfect time to thank all active-duty members of our armed forces for their meritorious service to the nation. The day is celebrated annually on the third Saturday of May. This year, it falls on May 16th.
Armed Forces Day is also part of Armed Forces Week, which starts on the second Saturday of May. This day is not to be confused with Veterans Day (November 11), which is a public holiday intended to honor and thank all military personnel who served the United States in all wars, particularly living veterans. It should also not be confused with Memorial Day (last Monday of May), which is a public holiday that commemorates all men and women who have died in military service for the United States.
What makes Armed Forces Day truly special is that it's a single-day celebration for all five branches of the U.S. military — the Army, Navy, Air Force, Marine Corps, and Coast Guard. On this day, all active-duty personnel from these five branches are honored.
A Brief Background
The idea of having an Armed Forces Day came from United States Secretary of Defense Louis Johnson. On August 31, 1949, he announced that there should be a single holiday to honor all branches of the military, as opposed to celebrating them on separate occasions.
On May 20th of the following year, the first celebration was launched. The theme was "Teamed for Defense," which focused on the unification of the five military groups under the Department of Defense. In 1961, Armed Forces Day became a national holiday, with President John F. Kennedy making the proclamation.
What Usually Happens on This Day
Large parades, banquets, and ceremonies are held across the country to pay tribute to our courageous men and women in uniform. Some states hold Support the Troops-themed motorcycle rides. Schools teach their students about our armed forces with various activities, including the showing of documentaries highlighting the achievements of our military.
Many civilians visit public military displays, where they get to see various historical exhibitions, as well as a chance to personally interact with our servicemen and servicewomen. Others spend the day honoring our fallen heroes by visiting memorials and cemeteries. Buglers perform a memorial song known as "taps" to pay tribute to the deceased.
How You Can Take Part
You can celebrate Armed Forces Day in a lot of ways. It can be as simple as saying "thank you" to someone you know from the military, or you can put in a huge effort by throwing a gratitude party to service members in your community. You can also use it as an opportunity to bond with your family by attending an air show or a local parade together.
Another idea to observe this significant day is by volunteering at an organization that caters to our troops. You may also want to participate in a fundraising event for the benefit of suffering retired soldiers and their families.
Transform Lives with this Charitable Act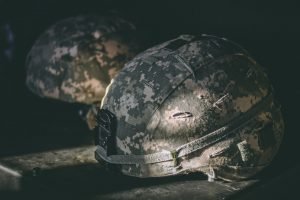 If you're looking for a meaningful way to celebrate Armed Forces Day, you have come to the right place. We at Veteran Car Donations would be delighted to team up with you in transforming the lives of our former military members. You can do this by simply donating an old and unwanted vehicle of yours to us. You can donate almost any type of vehicle, even those that are no longer in good condition.
Once we have your automobile, we'll sell it at an auction and distribute the generated proceeds to our nonprofit partners. They will then use the money to fund a wide range of vital programs, all of which aim to improve the lives of their beneficiaries. Through your donated vehicle, needy veterans and their families in your community will receive financial assistance, free medical treatment, employment opportunities, family support, and other essential services.
In return for your donation, you'll enjoy a hefty tax write-off. You'll also have your vehicle towed away without costing you a single dollar and wherever your vehicle is located in the country.
To learn more about our donation process and other details of our vehicle donation program, head over to our FAQs page. Should you have any questions or concerns, feel free to reach us at 877-594-5822 or send us a message here. We would love to hear from you.
It's Time to Give Back!
There's no better feeling than seeing our heroes smile because of your generous deed. What are you waiting for? Donate to us by calling 877-594-5822 or filling out our online donation form now!