August 21, 2019
Honor the Elderly – It's National Senior Citizens Day!
Senior citizens have done so much not only for their respective families but for our communities as well. Without them, our society wouldn't be as progressive as it is now. Despite their fragile health, many of them are still busy doing good things for others, hoping to inspire the younger generation to do the same.
For this reason, a special day has been dedicated to recognize their efforts and valuable contributions to society. Every 21st of August, we gather together to show our support and express our appreciation to all senior citizens of the country. Honor the elderly – It's National Senior Citizens Day!
On this day, various activities and events are held to spread awareness about the occasion. Towns and cities would organize community gatherings to honor their senior citizens. In some states, stores and malls would hand out special deals and promos exclusively for seniors.
Different Ways to Celebrate
The simplest way to celebrate National Senior Citizens Day is by reaching out to an elderly relative or someone who has made a positive impact in your life such as your teacher from elementary school or a mentor who has molded you into the hardworking person that you are today.
Here are some other ideas on how to celebrate the event:
You don't have to hold a lavish party to honor the significant elders in your life. In fact, a simple dinner party can already make them feel special. Be sure to invite the entire family!
If you have a neighbor in their 60s or 70s, why not do them a favor by taking care of their chores? Offer to wash their dishes, clean the living room, or buy the groceries for them. It's that simple.
Make it a meaningful day not only for the seniors in your community but also for yourself. Head to a retirement home in your area and surprise the residents with your presence. You can invite your friends to join you as well. Strike up a conversation with them, play games, or just be an intent listener whenever they share a story.
Let everyone know how much you appreciate your elders
Tell the world how lucky and grateful you are to have such wonderful elders in your life by posting messages on social media. Whether it's a photo of you and your granny with a heartfelt caption or a post thanking all the senior citizens in the country, make sure to show your genuine appreciative heart online.
Our Veterans Need Your Appreciation, Too!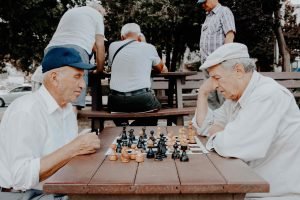 Speaking of people who have contributed much to our country, our veterans are among those who deserve our utmost appreciation and gratitude. If you've always wanted to thank them for their invaluable service to our nation, now would be the perfect time to do so! All you have to do is donate your old and unwanted vehicle to Veteran Car Donations.
Regardless of the age, mileage, or condition of your vehicle, we'll be more than happy to haul away your vehicle at no cost to you. We'll sell it via auction and use the proceeds to support the critical programs of our nonprofit partners that cater to veterans and their families. These IRS-certified 501(c)3 nonprofits provide their beneficiaries with essential medical care, shelter, food, mental health services, and more.
While your vehicle donation will directly impact the lives of our veterans, you will receive your own share of rewards as well including a top tax deduction in the next tax season. Plus, you'll get to enjoy our free pickup and towing services and our quick and hassle-free donation process.
If you want more information, check out our FAQs page. For inquiries, you can call us at 877-594-5822 or send us a message online.
You can donate to Veteran Car Donations by filling out our secure online donation form or calling us at our toll-free hotline. You can make your donation wherever you are in the United States since we have vehicle donation programs in all 50 states.
Say 'Thank You' to Our Heroes with Your Car Donation
To celebrate National Senior Citizens Day, extend a helping hand to the needy veterans and their families in your community. Call us at 877-594-5822 and say "thank you" to our nation's heroes with your car donation!