January 7, 2019
Hot Tea Month: Top 9 Benefits of Drinking Tea Regularly
January marks another fresh start for everyone. If one of your priorities is to maintain a healthy lifestyle, this month will certainly serve as a huge motivation. It's Hot Tea Month!
The annual month-long event celebrates the existence of tea, reminding us of the numerous benefits it brings to our health. Non-drinkers are encouraged to incorporate the refreshing beverage into their diet, or at least try taking a cup once a day. As for tea enthusiasts, it's a special month to proclaim their love for the so-called "miracle drink."
Whether it's green tea, black tea or oolong tea, the beverage is known to provide a good number of benefits to our well-being, both physically and mentally. If you're someone who's still starting out on your health journey, we're here to motivate you! Here are the top 9 benefits of drinking tea regularly:
Tea helps fight off certain diseases.
Tea, more specifically green tea, has been found to reduce the risk of stroke, heart attack, and even cancer. By consuming 2 to 4 cups daily, you'll be protecting your body from the risk of such deadly diseases.
Tea boosts your immune system.
A good idea to prevent the flu is by getting your dose of brewed or iced tea every day. Studies reveal that tea contains chemicals that improve the performance of our immune cells, making them more efficient in eliminating unwanted invaders in your system.
Tea aids fat loss.
No time to hit the gym? Green tea might just do the trick! Apart from being calorie-free, it's also found to improve your metabolic rate, giving you the benefit of burning extra calories in a single day.
Tea gives you a healthy set of teeth.
If you've always wanted to have a million-dollar smile, tea sounds like an ideal solution. Tea actually contains tannins and fluoride, both of which are responsible for preventing tooth decay and cavity buildup.
Tea relaxes your digestive system.
Black tea and chamomile tea are good for soothing the digestive tract. Since chamomile tea is an antispasmodic, it's ideal for people with irritable bowel syndrome. On the other hand, black tea contains tannins, which greatly aid in food digestion and constipation prevention.
Tea keeps your skin flawless.
Tired of dealing with acne breakouts? Forget the expensive cream and ointment—drink tea instead! The antioxidants found in green tea are shown to eliminate acne. By having a cup of tea at least once or twice a day, you'll be amazed to see a perfectly smooth skin sooner than you think.
Tea protects your bones.
Research has shown that tea drinkers actually have stronger bones compared to non-drinkers. It's likely due to the phytochemicals found in the drink. If you feel like your bones are becoming more brittle, try adding moringa tea to your meal. Aside from containing iron and vitamins A and K, it's also known to have more calcium content than milk.
Tea helps you maintain a youthful appearance.
Another good reason to drink tea is that it reduces your cortisol levels. In case you didn't know yet, cortisol leads to saggy skin and belly fat, giving you a not-so-appealing look. By consuming at least 4 cups per day, expect a huge drop in your cortisol levels.
Tea improves your memory and concentration skills.
White tea is found to sharpen your mind, making it easier for you to recall past memories or focus on a difficult task. The combination of L-Theanine and caffeine found in tea enhances both memory and reaction time while simultaneously boosting your ability to concentrate.
That list pretty much sums up the wonders of tea! So, go ahead and start brewing yourself a cup of tea now. It's never too late to start a healthy lifestyle.
Get Involved in a Worthy Cause with Veteran Car Donations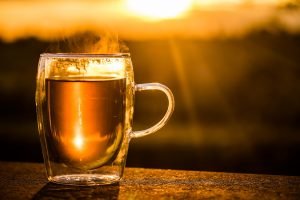 Just like regularly drinking tea, donating a vehicle to Veteran Car Donations provides numerous benefits to our beneficiaries in the veteran community and to our donors as well!
If you have an old and unwanted vehicle, why not turn it over to us? Your donation will give you the opportunity to pay back our courageous former servicemen and women for the invaluable service they've done for our nation.
The proceeds from the sale of your car donation will help our IRS-approved 501(c)(3) nonprofit partners in providing the needy veterans in your area with mortgage-free and specially adapted homes, free physical and mental health care, employment opportunities, job training, transitioning assistance, tutoring support and education scholarships, financial assistance, and many other benefits.
At the same time, your charitable contribution will entitle you to receive a set of rewards, including a top tax deduction.
For more details on our car donation program, check out our FAQs page. For inquiries, you can call our toll-free hotline 877-594-5822 or send us a message online.
You can donate to Veteran Car Donations by either calling us or filling out our secure online donation form. We accept vehicle donations wherever you are in the United States since we have car donation programs in all 50 states.
Ready to Give and Receive Benefits?
Call us at 877-594-5822 if you're ready to give out benefits to our nation's heroes and receive your own perks as well with your car donation. Join us in transforming lives now!