October 24, 2020
On October 24th, Help Spread Vision of Global Peace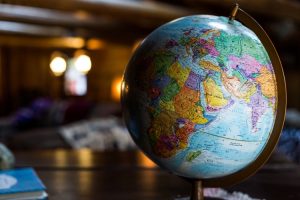 Every year on the 24th of October, we celebrate United Nations Day, a global event marking the creation of the world body on that same date in 1945.
The U.N., currently composed of 193 member states, has had an incredible impact on the world ever since it was created. Setting aside differences and petty squabbles, U.N. members focus on the bigger picture of achieving solidarity and unity on various global issues. With the reach of the U.N. covering every corner of the globe, it has since become a beacon of peace and hope on our planet.
After the Second World War, the world has had enough of destruction. Two major conflicts had already erupted (World War I and World War II) and no one wanted a third global conflagration. Everyone wanted nothing more than peace. That was the primary reason that led to the creation of the United Nations. Its original 51 members led by the great powers (the United States, United Kingdom, Soviet Union, France, and China) committed themselves to maintain international peace and security, develop friendly relations among nations, and promote social progress, better living standards and human rights.
How You Can Best Celebrate United Nations Day
United Nations Day on October 24th is an event that encourages people to reflect on the huge importance of the organization in maintaining world peace and ensuring global progress and development. It's a day to celebrate the enhanced partnerships and friendships among nations. Through the auspices of the U.N., differences among nations are tackled in peaceful dialogues rather than through the use of force.
As a responsible citizen of the world, you can celebrate the event by doing your part to spread the vision of global peace and prosperity. Check out these three suggestions on how you can best celebrate United Nations Day on October 24th.
Help educate people on the significance of the U.N.
While the United Nations is a well-known international organization, it might surprise you to find out that some people have little knowledge of this global body, including its purpose. Through social media and other forums, help educate people about the United Nations, its many stellar accomplishments, and its current undertakings in pursuit of its various missions. Research these topics, so you'll be well informed.
Watch films leading to the birth of the U.N.
Add to your stock of knowledge about the creation of the United Nations by watching World War II movies and documentaries. Note how much destruction was caused by the war, which was the primary reason why nations banded together to form the U.N. so that such carnage would never happen again.
Join discussions on world issues.
Take part in meaningful discussions about world issues in social media and other forums. A healthy exchange of opinions can help clarify issues, leading to better understanding among people.
Reach Out to Our Aging Veterans Facing Hard Times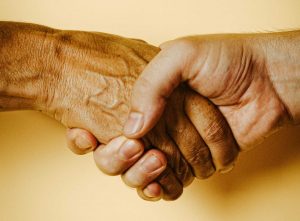 In celebrating United Nations Day this October 24th, you'd inevitably come across the great contributions made by our troops in upholding peace and freedom in the various wars they've fought and in peacekeeping missions. Many of these troops are now aging veterans who are facing hard times in the final stretch of their lives. They are among our former service members who are suffering from service-connected disabilities and mental health issues, unemployment, and homelessness.
If you have a vehicle that's just lying idle in your garage or backyard, you can use this to reach out to these suffering veterans and their families in your community. All you have to do is to donate that vehicle to us at Veteran Car Donations. In doing so, you'll help us raise funds for reputable nonprofit organizations that cater to the needs of our country's troubled heroes.
We'll put your vehicle up for auction, with the proceeds going to these nonprofits that we have partnered with. They use the funding to provide deserving veterans with quality health care, financial aid, housing assistance, employment opportunities, family support, educational scholarships, psychotherapy services, and many other benefits.
You will also reap fabulous rewards from your charitable contribution. You'll benefit from our free pickup and towing service, which we offer to all our donors in all 50 states. You'll also have the privilege of receiving a maximized tax deduction in the next tax season.
Perhaps more importantly, your donation will enable you to experience the uplifting sense of fulfillment, knowing that you'll be helping deserving veterans in your community to turn their lives around.
We take in nearly all vehicle types, including those that are no longer in the best of shape.
If you have any questions or concerns, feel free to call us at 877-594-5822 or you may send us a message here. Check out our FAQs page for more information on our donation program, including our quick and convenient donation process.
Help Us Transform Lives of Our Heroes Today
On October 24th, celebrate United Nations Day by extending a helping hand to the destitute veterans and their families in your community. Call Veteran Car Donations at 877-594-5822 or fill out our online donation form now!