December 22, 2019
How Do Jews Celebrate Hanukkah? Find Out Here!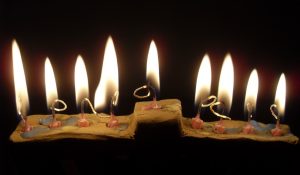 While Christians celebrate Christmas, the Jewish people spend the winter holiday by celebrating an eight-day festival most of us know as Hanukkah. The observance starts from the 25th day of Kislev until the second day of Tevet in the Hebrew calendar. This year, those dates correspond to December 22 up to December 30 in the Gregorian calendar.
Although not considered a major religious holiday, Hanukkah or Festival of Lights is celebrated by many Jewish communities with traditional ceremonies and feasts.
Hanukkah and Its Roots
The holiday is all about celebrating the Jewish people's success in upholding their religious freedom. The event commemorates the rededication of the Second Temple in Jerusalem during the second century B.C.
According to legend, Jews in Judea (which later became known as Israel) had risen up against their Greek-Syrian oppressors in the Maccabean Revolt. This came about after the Greek-Syrian king outlawed the Jewish religion and ordered the Jews to worship Greek gods instead. In 168 B.C., the king's soldiers massacred thousands of Jews in Jerusalem and desecrated the city's holy Second Temple by erecting an altar to Zeus and sacrificing pigs within its sacred walls.
The Jews eventually defeated the Greek-Syrian army and regained control of the temple. Following their battlefield victory, the Jews celebrated the momentous event by cleansing the temple, rebuilding its altar and lighting its menorah – the gold candelabrum whose seven branches represented knowledge and creation and were supposed to be kept burning every night.
However, the Jews who were ordered to light the menorah found only a single jar of untainted olive oil that would keep the menorah's candles burning only for a single day. Even then, the flames miraculously flickered for eight days – enough time for the Jews to find a fresh supply of untainted olive oil. This event inspired the Jewish spiritual leaders to proclaim a yearly eight-day festival, the Hanukkah.
How People Observe Hanukkah
Here are four ways by which the Jewish people celebrate Hanukkah:
The Lighting of the Menorah
Each year, Jews celebrate the holiday by lighting up the menorah in their homes for eight straight nights. The eight branches of the menorah represent the eight nights the candles remain lit following the rededication of the Second Temple in Jerusalem thousands of years ago.
On the first night, the Jews light just one flame. On the second night, an additional flame is kindled. By the eighth night, all eight lights are lit. The Jews recite special blessings before the menorah is lit.
The ritual usually commences right after sunset. Also, people spend the first night of Hanukkah by singing traditional festival songs.
Playing a Fun Game of Dreidel
Kids and adults alike gather to spin a four-sided top known as the dreidel. Each side contains a Hebrew letter, permitting players to take out or place candies in a container. All players get the chance to spin, with the game ending when one has collected all the candies.
Gelts for Children
Just like what happens during Christmas, little girls and boys receive presents during Hanukkah. What makes it more special for Jewish kids is that they receive gelts, or small cash gifts, from their elders every night during Hanukkah.
Oily Meals
Jews observe Hanukkah by serving fried foods to their families and friends. Their traditional dishes such as latkes, sufganiot, rugelach, and mandelbrot are all fried in oil. This is their way of remembering the miraculous oil where the holiday is based.
Touch the Hearts of Our Needy Veterans this Hanukkah Season!
Whether it's Christmas, Kwanzaa, or Hanukkah you and your families are celebrating, it's important to remember the people who couldn't experience a joyous December due to their misfortunes in life. Among them are our former servicemen and servicewomen who are facing difficulties in transitioning to civilian life. These are our veterans who are suffering from joblessness, service-connected disabilities and mental health issues, lack of support, and homelessness.
We at Veteran Car Donations would like to invite you to join our cause. Consider donating to us any type of vehicle that you no longer need or use.
We auction off all donations we receive and use the proceeds to help fund the programs and services of our veteran-focused charity partners. These IRS-approved 501(c)(3) nonprofit organizations provide their beneficiaries with free access to mental health services and other essential medical care, employment opportunities, job training, education scholarships, mortgage-free and specially adapted homes, transitioning and financial assistance, counseling, and many other benefits.
Donating to us won't require you to do any paperwork. Our team of experts will manage everything for you. We'll also coordinate with a local towing company to haul your car away at no cost to you.
Once your vehicle is sold at auction, we'll send you your 100-percent tax-deductible sales receipt by mail. The receipt will show your vehicle's final selling price, which serves as the basis for the amount of tax deduction you can claim when you file your itemized federal income tax return in the next tax season.
To learn more about our donation program, feel free to visit our FAQs page. Not sure if we'll take your vehicle? Check out this list to see if it's part of our commonly accepted donations. You may also want to talk to us directly at 877-594-5822 or send us a message online.
Transform Lives with Veteran Car Donations Now!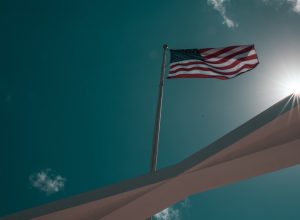 They say one man's trash is another one's treasure. In your case, your clapped-out vehicle will surely benefit the needy veterans and their families in your community. Call us at 877-594-5822 or fill out our online donation form to get started with your car donation now!