January 21, 2021
Stay Sane and Centered with Journaling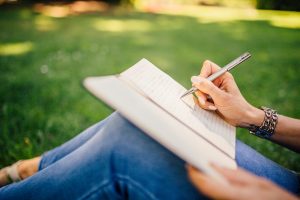 The current world crisis caused by COVID-19 has everyone in a state of unease and uncertainty. Quarantines, lockdowns, social distancing measures — all of these have turned our way of life upside down. Schools are closed, employees are told to work remotely, and everyone is advised to stay at home whenever possible.
Fear and anxiety rule our day-to-day lives. Being isolated from our friends and other family members doesn't' help either. More than ever, we need a way to stay centered and sane to be able to weather out this storm.
This is where journaling comes in. It's a great tool that can help you deal with stressful situations as it provides you an outlet for whatever negative vibes you're feeling. Stress and anxiety are normal, especially during these times. However, dismissing these emotions and not working through them can raise their levels.
When you journal your thoughts, you'll acknowledge your negative thoughts and emotions in a non-confrontational way. You won't just be writing them down, but you'll unconsciously sort through them at the same time. This will allow you to face whatever it is that's bothering you.
The Beneficial Effects of Journaling
Numerous studies have been conducted on the effects of journaling. They show that recording one's thoughts and feelings helps a person process emotions better and alleviate their anxiety.
Journaling can help you confront emotions that you're consciously avoiding and process them accordingly. Writing them down is a way of putting those emotions in a more controlled state.
Researchers from the University of Minnesota conducted a study on interventions made to improve the mental health and social-emotional functioning of individuals. They found that one of the most effective ways of coping was writing one's thoughts as it helped decrease mental stress load and served as a way to release pent-up feelings by putting them into words.
Note, however, that journaling doesn't always have to be about negativity. You can also use it to express feelings of gratitude, happiness, and empowerment.
Sure, this pandemic may have us all cooped up inside our homes. However, do try to look at the glass half-full instead of half-empty. You now have more time with your family. You don't have to deal with stressful commutes, and you now have more time for your hobbies.
Use journaling as a way to remind yourself of the many positive things in your life.
Many Struggling Veterans Need Assistance
These uncertain times have made life even more challenging for many of our veterans.  Yes, journaling can help, but they need more than that to cope with the difficulties they're facing. They badly need assistance.
If you have a car that you're no longer using and want to dispose of, donate it to us at Veteran Car Donations and we'll use it to improve the living conditions of the needy veterans in your community.
We'll put your vehicle up for auction, with the proceeds going to our veteran-focused nonprofit partners. These IRS-certified 501(c)(3) nonprofit organizations are dedicated to helping veterans who are suffering from homelessness, unemployment, and service-connected disabilities as well as mental health conditions.
These nonprofits use the funding that we give them to provide deserving veterans and their families with free access to quality health care, counseling and psychotherapy services, job opportunities, housing assistance, financial aid, scholarships, family support, and many other benefits.
Our donation process is easy, quick, and convenient. All you have to do to donate is to call us at our toll-free line 877-594-5822. You'll be done in just a few minutes.
Donating to us is not only stress-free but extremely rewarding as well. Your charitable contribution will entitle you to receive our free professional towing service and a top tax deduction in the next tax season.
Aside from the material rewards, nothing will beat the uplifting sense of fulfillment you'll experience, knowing that your donation will help transform the lives of the destitute veterans and their families in your community.
We accept almost all vehicle types, even those that won't even start anymore. Whether you're donating a car that still looks new or one that's already rusty, we'll be happy to accept it.
Don't worry if you're not located near big cities, We can collect your donation wherever you are since we operate in all 50 states.
For more information regarding our organization and our vehicle donation process, head over to our FAQs page. If you have any concerns or inquiries, feel free to give us a call at 877-594-5822 or send us a message online.
Be a Life-Changer with Your Car Donation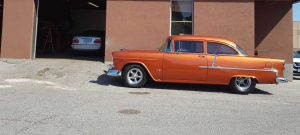 Use your clunker to turn around the lives of the impoverished veterans in your community. Work with us at Veteran Car Donations and help support the work being done by our nonprofit partners. Call us at 877-594-5822 or fill out our online donation form today!