May 2, 2020
Creativity is Key to Surviving Crisis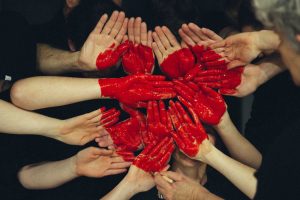 The novel coronavirus has altered life as we know it. First appearing in Wuhan, China, the virus has proven to be highly transmissible, quickly spreading throughout the rest of the world with devastating consequences.
In response, governments have launched emergency measures to try and contain the contagion, initiating travel restrictions, social distancing, the mandatory wearing of face masks, quarantines, and even lockdowns.
The virus has afflicted over a million people and killed tens of thousands, with the global death toll still rising. It's also taking its toll on economies, leaving businesses around the world scrambling to mitigate the damage. Stock prices started crashing as soon as it became clear that the virus was spreading like wildfire, leaving investors fearing for the worst.
Whether you're an employee or a business owner, everyone around the world is affected, including the voluntary sector or charity organizations.
One of the biggest effects that the coronavirus is having on charities is the ban on public gatherings or events. A lot of charity organizations rely on fundraising events such as dinners and marathons to raise money for their causes. With restrictions in place, charities will be forced to lessen their dependence on these events and find alternatives to raising funds.
Voluntary and non-profit organizations are crying for assistance from their governments as numerous individuals and families rely on these charities for support.
Getting Through the Crisis
It's a difficult time for charity organizations everywhere. With fundraisers canceled or postponed, almost all of those that rely on the support of kind-hearted donors will be put in a difficult position. Aside from providing services to their beneficiaries who rely on them for support, these charity organizations need to cover the costs of their staffing and other services they provide. Some have accepted the fact that they are going to incur major losses financially and are already preparing for the worst.
Charities need the support of their donors and supporters to survive this crisis. Creativity is key. While using creativity may be difficult at first, it can help lessen the financial damage that charities are experiencing.
Some of them have started changing their marathon programs into virtual ones, only requiring participants to either have treadmills or small spaces where they can jog back and forth. As long as you can track your steps, you're good to join these marathons.
Some of these charity organizations have also resorted to virtual meetings or video sessions, such as online quiz bees or games. The possibilities are endless and as long as the support is there, some charities are expected to weather out the storm.
Struggling Veterans in Your Community Need Help More Than Ever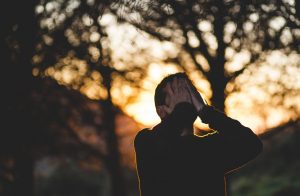 With the virus hitting everyone financially, individuals and families who rely on charities for assistance are now in need more than ever. They include the suffering veterans and their families in your community. Fortunately, we at Veteran Car Donations are still here to cater to our heroes.
Do you have an unwanted car at home? Don't let it rust its days away. Turn it over to us to help our former servicemen and servicewomen — especially during this time of crisis.  We'll put your vehicle up for auction, with the proceeds going to our veteran-focused non-profit partners. These IRS-certified 501(c)(3) non-profits use the funding that we provide them to deliver financial assistance, free medical treatment, employment opportunities, family support, and other essential services to their veteran beneficiaries and their families
Your vehicle donation will entitle you to receive a substantial tax deduction. You'll also benefit from our free pick-up and towing service, which is available in all 50 states. 
If you're uncertain about your vehicle's eligibility for our program, check out this page to learn what we usually accept.
For more details on our vehicle donation program, including tax deductions and our donation process, visit our FAQs page. Call us at 877-594-5822 or send us a message here should you have any questions or concerns that you'd like us to address.
Provide Hope for Our Suffering Heroes Today
Become one of our vehicle donors and provide hope of a better future to the suffering veterans and their families in your community. These heroes surely deserve all the help they can get for their invaluable service to our country. Call us at 877-594-5822 or fill out our online donation form to transform their lives with your car donation today!