May 3, 2020
How the Coronavirus Is Impacting Veterans – Veterans Brace Themselves for the Worst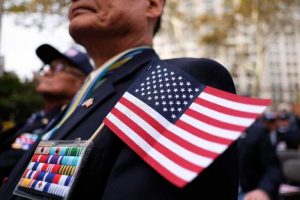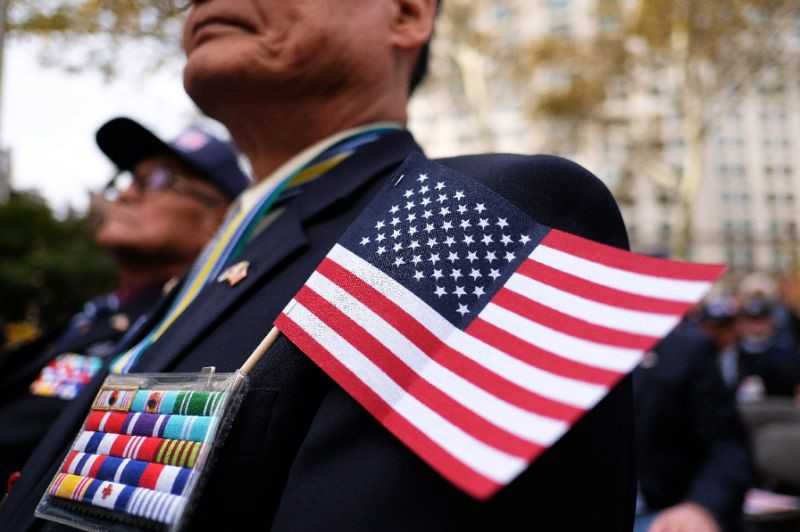 It's estimated that over half of the more than 18 million veterans living in the United States today are over the age of 65. This is the sector of the population identified as most vulnerable to coronavirus infection.
Even before the COVID-19 pandemic caused by the novel coronavirus, these vets already had many health issues to worry about. The threat of contracting the deadly respiratory disease only serves to heighten their fears.
The virus is highly transmissible and tends to have more devastating effects on the elderly and those whose immune systems are compromised. This is a source of concern for veterans because it is uncertain whether the Department of Veterans Affairs (VA) would be able to cope if the virus spreads to the veteran population on a massive scale.
The current plan of state and federal officials is mostly focused on early action and prioritization. They are reserving the intensive care units and ventilators of hospitals on the very sick. Measures to prevent the disease from spreading remain as the authorities' primary weapons against COVID-19.
The VA serves 9 million veterans through 170 hospitals and more than 1,000 clinics, but it's also legally designated as the country's backup health system for civilians in case of major events or emergencies.
Primary VA Focus Still on Our Vets
As the coronavirus pandemic worsens, the VA is preparing to help out other hospitals, if needed. With more COVID-19 cases identified each day, VA officials are already planning to provide medical personnel and assistance to civilian health care systems should they be overwhelmed. However, Veterans Affairs Secretary Robert Wilkie has clarified that their primary focus will always be our veterans as providing for their medical needs is the department's primary mission.
'No Visitors' Policy in Effect in VA Nursing Homes
A "no visitors" policy has been announced by the VA in its 134 nursing homes through the United States. It's a decision that cuts off ailing veterans from their families and friends but also ensures that they are safe from exposure to the coronavirus.
While this policy was made with the best of intentions, there are mixed feelings about it among veterans and their families. Some say the policy fails to take into account the effects of social isolation on veterans in nursing homes. Family members and other individuals are calling for less extreme measures that address both the issues of ensuring the veterans' safety and easing their social isolation.
What Ailing Veterans Should Do
Veterans have been advised to contact their local VA hospital or facility immediately if they experience the symptoms of COVID-19 such as high fever, fatigue, dry cough, and shortness of breath. They have been told to call the VA facility first before visiting to avoid spreading the disease if they are diagnosed as COVID-positive.
Once veterans arrive at their local VA facility, they will be screened for flu-like symptoms before they are allowed to enter the facility to protect other visiting patients and staff. A professional VA health care staff will help with the next steps once the screening is done.
Help Our Underprivileged Veterans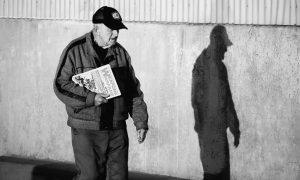 Through the VA, the government provides health care assistance to our veterans in need. However, not all veterans can avail themselves of VA services for one reason or another. That's the reason why Veteran Car Donations and our veteran-focused charity partners exist. We provide vital assistance to underprivileged veterans who are suffering from poverty, unemployment, homelessness, service-connected disabilities, and mental health disorders.
We rely solely on the generosity and kind-heartedness of our donors in pursuing our mission. That's why if you care for our former military personnel and you want to honor their sacrifice and service to our nation, consider donating your unwanted vehicle to us. We'll put your vehicle up for auction, with the proceeds going to our charity partners.
These IRS-certified 501(c)(3) nonprofit use the funding that we provide them to deliver financial assistance, free medical treatment, employment opportunities, family support, and other essential services to their veteran beneficiaries and their families
Our donors don't go home empty-handed. We give them incentives such as the free towing of their vehicles wherever they're located in the country. Their charitable contributions also entitle them to receive maximized tax deductions in the next tax season.
You can donate nearly all types of vehicles and as many as you can. We accept even those that are no longer in good condition.
To know more about our vehicle donation program, head over to our FAQs page. You can also give us a call at 877-594-5822 or send us a message online if you have questions or inquiries.
Be a Hero to Our Nation's Heroes Today
This is your chance to be a hero in your own way. Show our veterans that they haven't been forgotten. Become one of our donors by calling us at 877-594-5822 or filling out our online donation form today!