February 19, 2021
These 3 Tips Can Help Make Things Manageable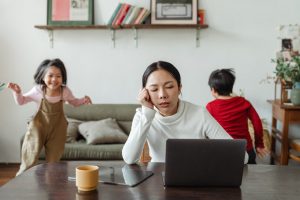 Homeschooling your children is one thing, but working from home while you're doing it is entirely another. Can you imagine being in a Zoom meeting with your colleagues and your 8-year-old is in the other room shouting for help? Or perhaps, you're rushing to beat a deadline but your child also needs help with their school project?
Working from home and homeschooling your children can be a nightmare, but with careful planning, doing them both isn't impossible. It may take some time getting used to, especially if you're new to both, but there are ways of making things manageable. If other parents can do it, you can too! The key is to be realistic and open to change.
Tips and Tricks by Parents for Parents
Parents who have experience with this kind of setup suggest that it's ideal if you can align your working schedule to that of your kids' "school time" at home. Taking breaks and lunches together can serve more than just additional moments to bond with your children, it will also help you handle them easier as you won't be hurrying to get back to work since you're also on a break.
For more effective tips on making this kind of setup work, take a look at the suggestions below given by parents who are well experienced in homeschooling their kids and working from home at the same time.
Adjust your homeschooling style.
Working from home is an added load to your responsibilities, which means you should also adjust the way you homeschool your kids. Adopt a more relaxed style of homeschooling, rolling with whatever challenges each day brings. Although you shouldn't relax too much and be careless, you don't have to be too strict on your schedules and stress over things if they don't go the way you planned.
Communication is the key.
Talk to your spouse and children about your plans on how things should go. Discuss their tasks and responsibilities. Tell them what to expect and encourage them to give suggestions if they have something in mind. The more they communicate and collaborate, the easier things will be for everybody.
Work smart.
Do your best to be organized and efficient. Planning will help you maximize your time and minimize distractions. Focus on achievable tasks that are realistic for both you and your kids. Efficiency is the key to making things work out well.
Amid All The Challenges, Reach Out to Our Vets
It's a challenge to work from home while trying to take care of your family, especially if you have children. No matter how trying things may get, however, we still need to be thankful that we have a job to support our family.
Sadly, some residents in your area can't find decent jobs no matter how hard they try while others have lost theirs because of the effects of the COVID-19 pandemic. They include our former service members who are among those reeling from this global health crisis. Many of these veterans are not only jobless but also suffering from disabilities and illnesses, including mental health disorders. Some have also become homeless due to utter poverty.
It's truly heartbreaking to learn about the plight of many of our veterans, those men and women who sacrificed a lot and risked their lives to keep us safe and sound.
You can help them turn their lives around. All you have to do is donate any old and unwanted vehicle you have to Veteran Car Donations. By auctioning off that vehicle, we'll convert it into a life-transforming instrument for the destitute vets in your local area.
Proceeds from the sale of your auto donation will go directly to our veteran-focused nonprofit partners. Like us, they are also committed to improving the living conditions of our veterans. The money will help them render more services to more deserving veterans. These services include providing them and their families with free access to quality healthcare, counseling and psychotherapy services, job opportunities, housing assistance, financial aid, scholarships, and family support.
As our way of showing gratitude for your gift, we'll mail you your 100% tax-deductible sales receipt. This will entitle you to receive the maximum tax deduction based on your vehicle's selling price or value.
We'll also haul off your vehicle without charging you a single dollar.
However, the best reward you'll get is the priceless feeling of satisfaction, knowing that your act of charity will help uplift the lives of our neglected and suffering heroes.
Donating to us is easy, quick, and straightforward. A simple phone call is all that you need to do.
Whether you're planning to donate a sedan, a motorcycle, or even a tractor, feel free to hand in almost all vehicle types that you can think of. We accept even vehicle donations that are worn out and won't even start anymore.
Our centers operate in all 50 states. This means you can make a car donation to us wherever you are located in the country.
Interested to know more about Veteran Car Donations? Go ahead and visit our FAQs page. You can also call us at 877-594-5822 or send us a message online if you have any concerns or inquiries.
Help Ease Our Heroes' Suffering Today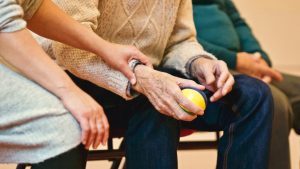 Support a worthy cause that helps build better lives for our nation's heroes. Your car donation will help ease the suffering of our veterans and give them back their dignity. Call Veteran Car Donations at 877-594-5822 or fill out our online donation form now!