January 12, 2021
7 Ways to Multitask Effectively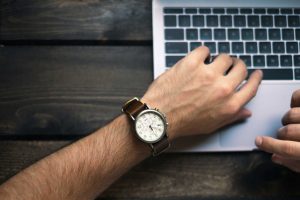 Tough times call for extraordinary measures. Many of us are no strangers to juggling multiple part-time jobs to make ends meet.
Keeping multiple jobs at the same time can be quite stressful. The constant race to meet deadlines is mentally draining. The physical toll it takes on your body is exhausting. 
The good news is that there are ways to manage multiple part-time jobs. All you have to do is to develop a perfect strategy to make things work. Here are seven ways of managing multiple part-time jobs:
Manage expectations.
Even before getting hired, be upfront about your employer about your employment situation. Make sure that your boss knows the extent of your ability and commitment as a part-time worker. 
Don't bite off more than you can chew.
You might fall into the trap of overestimating your capabilities and take on far more work than you can possibly handle. Manage your schedule well and realistically gauge what type of work you can still handle given the remaining amount of time that you have.
Even though your financial needs can push you toward taking on more jobs, make sure that you can deliver on all of your commitments before agreeing to add more. Take into consideration your physical and mental health when making decisions. 
Get organized.
If you're handling multiple jobs, you might inadvertently forget a certain work commitment. This will not reflect well on your efficiency and reliability. If you're having trouble juggling your schedule, use an app that will help you monitor your schedules and deadlines. 
Keep your commitments.
Make it a habit to deliver on every commitment that you make. If you find yourself being late to work more often than you can count because there's too little time in between your last job, then it's time to re-evaluate your situation and reduce your work load. Once you agree to work, you should take the commitment seriously. You might be more successful by excelling in less demanding jobs that present potential career advancement. 
Work in locations close to each other.
If you are planning to work multiple jobs, make sure that their locations are close to each other to lessen the risk of reporting for work late. This will cause you less stress from the commute and worry. 
Choose jobs that use different strengths.
You can't spend 16 hours a day performing physically demanding jobs and expect to deliver your best output every day. If you must juggle multiple jobs, be smart enough to choose work that requires different levels of strength to protect your physical and mental health. For example, you can choose a job in construction in the morning and take on part-time work at a convenience store at night. 
Give yourself a break.
The most important rule of thumb when working multiple jobs is to remember to take a break. You need to take a breather from the physical and mental demands of adjusting to different work environments. You need to take time to recharge, assess, and recover so you will have enough energy to get back in the race again. 
You Can Help Transform the Lives of Our Suffering Veterans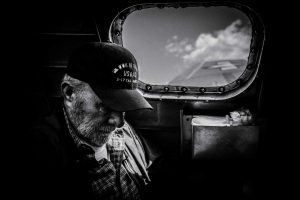 If you're having trouble looking for a nice-paying job to provide for the needs of your family, you'd have an idea how much more challenging it is for disadvantaged veterans to land decent jobs. These are our former troops who are suffering from service-connected disabilities and mental health issues and those who lack education, skills, and civilian job experience.
Without support and the opportunities to find stable sources of income, these vets easily succumb to poverty and homelessness. 
All hope is not lost though. If you have a car that you no longer need, you can use this to provide life-changing assistance to the suffering veterans in your community. All you got to do is donate that vehicle to us at Veteran Car Donations.
We serve as the vehicle donation platform of IRS-certified 501(c)3 nonprofits that are committed to serving our nation's heroes, particularly those who are currently going through various crises. We sell donated vehicles of various types and use the proceeds to help fund the programs and services being provided by our charity partners. The services they provide include quality health care, financial aid, housing assistance, employment opportunities, family support, educational scholarships, and psychotherapy services.
As a donor, you get to enjoy many perks, one of which is a top tax deduction. You also don't need to pay for our pickup and towing service. We offer them for free in all parts of the United States.
For more information on our vehicle donation program, visit our FAQs page. Should you have any inquiries or concerns, you may call us at 877-594-5822 or send us a message here.
Transform Their Lives Today!
Are you ready to help us in transforming the lives of our struggling heroes? If you do, then what are you waiting for? Call us at 877-594-5822 or fill out our online donation form to get started with your car donation now!