August 20, 2020
July is National Picnic Month!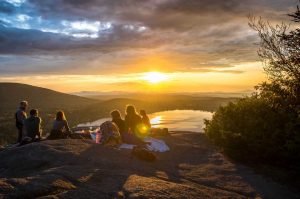 What's the best thing to do when the weather's warm, the air is fresh, and the beauty of nature beckons you? If picnicking is what you have in mind, then you'll be glad to know that July is National Picnic Month! It's the perfect time to enjoy a meal under the sky with the people who matter in your life.
Before you pack up your lovely picnic basket and drive to the nearest park, you'll need to brush up on the basics of food safety to make sure that you and your family stay safe while you're enjoying a day out in the sun.
What You Need to Know About Picnic Food Safety
Did you know that the Centers for Disease Control and Prevention (CDC) has confirmed that foodborne illness affects about one in six Americans each year? This serious public health threat can potentially result in hospitalizations and even deaths. To make sure that your loved ones stay protected, Veteran Car Donations shares these four must-have tips on how to practice food safety on family picnics.
Limit the number of your perishable foods.
Bacteria can rapidly grow on your food when it heats up during the summer. This means that you should consider replacing potato salad with baked potato chips or even pretzels. Ditch the fruit salad and bring dried fruit instead.
Should you decide to bring perishable foods to your picnic, don't forget that leaving them outside the refrigerator for more than an hour when the temperature is above 90˚F will give bacteria more chances to grow. If you have cut melons, be sure to refrigerate them promptly. Otherwise, disease-causing bacteria will grow on them.
A good rule of thumb is to keep cold foods cold and hot foods hot on the way and during your picnic.
Don't forget to use a food thermometer.
Did you know that burger patties could turn brown in the middle even before they reach the safe internal temperature of 160˚F? Without a food thermometer, you'll have no way of knowing if the meats you're serving are safe to eat. Before you remove your beef, pork, veal, and lamb from the heat source, make sure that they're properly cooked by using a food thermometer.
Wash your hands and everything else that touches your food.
Harmful bacteria and viruses can contaminate your food because of improper handling. Keep in mind that cross-contamination or the transfer of bacteria and viruses to food from other kinds of food could happen while you're preparing, grilling, or serving the food.
To ensure safety, be sure to wash your hands, cutting boards, containers, and utensils before you handle your food. Avoid using the same container and utensils for raw and cooked meat, as well as poultry. Also, it's best to pack your own bottled water and hand sanitizer in case there's no running water available for washing.
Remember to keep your coolers organized.
Since the cooler containing the perishable food should be opened as infrequently as possible, you'll need to bring another cooler for your drinks. Make sure that the seafood, poultry, and meats are kept cold by using frozen gel packs or ice.
An Easy Way to Help Our Suffering Vets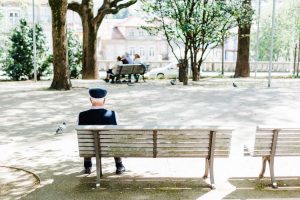 While you and your family enjoy eating and each other's company this July to celebrate National Picnic Month, spare a thought for the disadvantaged and impoverished veterans residing in your community. These men and women are hailed as our nation's heroes for the great sacrifices they've done for our nation in defense of our rights and security. Sadly, many of them are now living miserable lives, burdened by their service-connected disabilities and illnesses, including mental health issues, and suffering from unemployment, lack of support, and homelessness due to extreme poverty.
You can easily ease their suffering and even turn around their lives with a simple car donation to us at Veteran Car Donations. We serve as the vehicle donation platform of IRS-certified 501(c)3 nonprofits that are committed to promoting the welfare of our nation's veterans. We sell donated vehicles of various types and use the proceeds to help fund these charities' programs and services. These include quality health care, financial aid, housing assistance, employment opportunities, family support, educational scholarships, psychotherapy services, and many other benefits.
As a donor, we'll have your vehicle picked up from a location of your choice at no cost to you. We offer this free towing service in all parts of the United States.
Furthermore, your donation will entitle you to receive a top tax deduction in the next tax season.
For more information on our vehicle donation program, visit our FAQs page. Should you have any inquiries or concerns, you may call us at 877-594-5822 or send us a message here.
Help Transform Our Heroes' Lives Today!
Are you ready to join us in transforming the lives of our suffering heroes? If you are, don't hesitate to call Veteran Car Donations at 877-594-5822 or fill out our online donation form to get started with your car donation now!
If you want to know more about our donation process and the types of vehicles that you can donate to us, feel free to browse through our FAQs page. To get started with your donation process, simply fill out our online donation form or give us a call at 877-594-5822. Give back to our heroes by donating your vehicle today!