November 30, 2020
Shop Online Like a Pro on November 30th!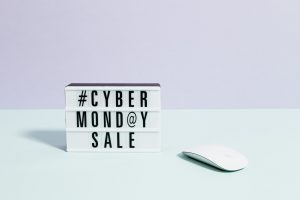 Didn't get a chance to snag those amazing Black Friday bargains? Worry not because Cyber Monday is here to help you make up for those missed opportunities. On November 30th, get ready to score the best deals you can find online!
Cyber Monday is the most anticipated event among online shoppers. Not only does it spare people from having to squeeze through massive crowds and wait for ages in queues, but it also provides them access to thousands of major deals from top retailers. Just be sure that your internet connection is as strong as your determination to grab the biggest deals.
Whether you've been a Cyber Monday loyalist ever since it was introduced or you've only heard of it yesterday, landing phenomenal discounts from online stores is possible. You'd need to use a little extra patience though as you'll be stumbling upon sites that might crash now and then due to heavy traffic. Then again, we know that won't be a problem for persistent shoppers like you.
To help you catch the best shopping deals in the cyber world, we're sharing with you 6 basic hacks. Check them out below!
Sign up for newsletters
Seasoned online shoppers rely on newsletter subscriptions to stay up-to-date with their favorite retailers. Apart from informing their subscribers of their upcoming Cyber Monday sales and promotions, some companies offer special coupons exclusively through their email newsletters.
Get the right apps on your phone.
Apps such as Ibotta, ShopSavvy, and Shopular are among the top choices for Cyber Monday shoppers. Be sure you download them, or any of these must-have shopping apps, before the big day.
Go incognito.
Did you know that shopping in incognito mode can help you snatch major deals? While doing so wouldn't really hide your identity when browsing, it does provide a selection of sales and discounts that aren't available when you're shopping in a non-incognito mode. 
Watch out for promotions.
Take note of websites that advertise huge discounts from different retailers. You'll thank yourself later.
Use a price comparison tool.
Before hitting the purchase button, spare a couple of minutes to check how much each item is sold in other stores. You may think that you've found the best deals when in fact, another retailer happens to sell them at prices that are even more affordable.
Stick to your budget.
As tempting as these sales may be, it's really important to spend your money only on the stuff you need. Don't be one of those people who shop impulsively only to regret their decisions later.
Show Needy Veterans You Care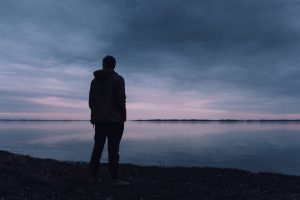 Before immersing yourself in the world of virtual shopping on Cyber Monday, why don't you take a moment to think about the struggling veterans in your community? These are our former troops who are suffering from unemployment, poverty, homelessness, mental disorders, and physical disabilities.
These men and women fought for us during their time in the service, risking their lives to preserve our freedoms and protect us. Yet, they're only given lip service as our nation's heroes and have mostly been ignored and forgotten.
They surely deserve all the help that they can get. That is why we at Veteran Car Donations would like to invite you to take part in our mission to improve the living conditions of our veterans. You can do this by simply donating to us any vehicle you no longer need.
We'll auction off your donated vehicle and use the proceeds to help fund the life-changing programs of our veteran-focused charity partners. These IRS-approved 501(c)3 nonprofits provide deserving veterans with quality health care, financial aid, housing assistance, employment opportunities, family support, educational scholarships, psychotherapy services, and many other benefits.
We won't leave you empty-handed after making your donation. We'll provide you with valuable rewards such as the free towing of your unwanted vehicle wherever you had it parked or stored anywhere in the country. Your gift will also entitle you to receive a maximized tax deduction in the next tax season.
However, the best reward you'll get is not a material thing. It's the priceless feeling of joy and satisfaction, knowing that your donation will be used to give our disadvantaged veterans the decent and dignified life that they fully deserve.
You can donate almost any type of vehicle, such as an ancient car that has a couple of damaged parts or a truck that no longer runs properly. Trust us, we're not picky!
To get an idea of our quick and easy donation process, check out our FAQs page. If you have any questions or concerns, call us at 877-594-5822 or send us a message here.
Help Build Our Vets a Brighter Future
A simple vehicle donation from you can make all the difference in the lives of our heroes who are struggling to make ends meet. Call Veteran Car Donations at 877-594-5822 or fill out our online donation form now!