May 27, 2020
How to Clean and Disinfect Your Home: Practical Tips to Protect Your Family from the Coronavirus
Rather than go paranoid over whether the novel coronavirus can infect you or your family, put your time to good use and spend it in actively fighting off the unseen but deadly enemy.
Millions of Americans are reeling from the impact of the pandemic as the country deals with hundreds of thousands of people infected by the disease and tens of thousands dead. It is enough to make you doubly afraid of what might happen to you or your loved ones.
While millions are cooped up indoors amid the shelter-in-place and stay-at-home advisories issued by state governments, the Centers for Disease Control and Prevention (CDC) has issued tips on how to clean and disinfect your household to prevent the virus from gaining entry into your home.
How to Clean and Disinfect Your Home
Get all of your family members together and spend your time at home doing something productive. Disinfect your home by following these steps:
Use the proper cleaning solution.
Before disinfection, dirty surfaces should be cleaned by detergent soap and water. To begin disinfection, use EPA-registered household disinfectants for cleaning. Alternatively, a diluted bleach solution can be used depending on the surface. A bleach solution can be formulated using 5 tablespoons (1/3rd cup) bleach per gallon of water or 4 teaspoons bleach per quart of water. Be guided by the use of your household disinfectant as indicated on the label. 
Disinfect high-touch surfaces.
High-touch surfaces are those that are commonly touched by members of the household such as tables, hard-backed chairs, doorknobs, light switches, phones, tablets, touch screens, remote controls, keyboards, handles, desks, toilets, sinks. Most of these areas are forgotten during regular cleaning, but leaving them unattended could cause the spread of germs and viruses. 
For electronics, keyboards, LCDs and other equipment, follow their respective manufacturer's instructions for cleaning. You may also consider the use of alcohol-based wipes or sprays containing at least 70 percent alcohol to disinfect touch screens. Don't forget to dry surfaces thoroughly to avoid the pooling of liquids.
Disinfect soft surfaces.
Use soap and water or with appropriate cleaners for soft surfaces such as carpeted floors, rugs, and drapes. Use a washing machine to wash them (if possible) according to the manufacturer's instructions. Use the warmest appropriate water setting and dry items completely. Disinfect them with an EPA-registered household disinfectant.
Wash clothes, linen or other items.
Use the warmest appropriate water setting in washing clothes and make sure to dry them completely afterward. When handling items from a person who is sick, use disposable gloves and avoid shaking dirty laundry. Dirty laundry from a sick person can be washed together with other individuals' items. Be guided by the manufacturer's instructions regarding the setting of your washer and make sure to clean and disinfect the hampers. Remove and dispose of your gloves and wash your hands right away. 
Extend Help to Our Vulnerable Vets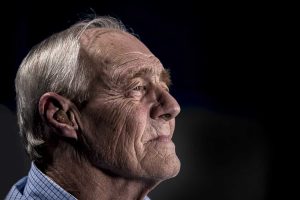 As we gear up to wage war against germs that can potentially threaten our health and that of our family, there are people in our communities who are more vulnerable than others in contracting diseases such as COVID-19 but lack the means to fight them off. Ironically, many of them have bravely fought and survived wars in defense of our freedoms and to ensure our nation's security. They are our aging veterans, many of whom suffer from service-related disabilities and illnesses, including mental health issues, aside from joblessness and homelessness.
During these challenging times, we at Veteran Car Donations would like to invite you to support our cause to improve the living conditions of our nation's struggling heroes. By donating an old car or just about any other type of vehicle to us, you'll help us raise funds to support our mission. 
We can assure you that we're taking all the necessary measures to ensure that you'll have the safest possible experience when you donate a vehicle to us.
We'll have your donation auctioned off, with the proceeds going to nonprofit organizations that we are in partnership with. These IRS-approved 501(c)3 nonprofits use the money to provide struggling veterans and their families with financial assistance, free medical treatment, employment opportunities, family support, and other essential services.
You will also benefit from your charitable contribution since you'll get to enjoy our free towing service wherever your vehicle is located in the country. You'll also enjoy our quick and convenient donation process where you don't have to do any paperwork. On top of that, you'll have the privilege of receiving a maximized tax deduction in the next tax season.
If you have any questions or concerns, feel free to call us at our toll-free hotline 877-594-5822 or you may send us a message here. Check out our FAQs page for more information on our donation program. 
Reach Out to Our Heroes Today
Reach out and help our struggling veterans during this crucial time in their lives. Donate a car to Veteran Car Donations by calling 877-594-5822 or filling out our online donation form now!