May 15, 2020
How to Cope with Social Distancing and Isolation During the Pandemic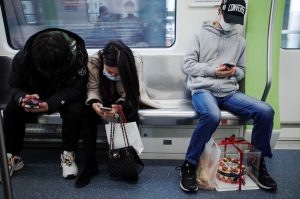 As the coronavirus pandemic rages on, authorities have repeatedly been urging the public to limit, if not avoid contact with other people to control the spread of the virus and to keep them and their families safe. Although many people are aware that maintaining social distance and isolating themselves are small prices to pay for their safety, coping can be difficult for those who are prone to depression and anxiety.
Whether you're quarantined because you're a potential carrier of the virus or because your immune system is compromised, you may find it challenging to cope with the loneliness that comes with less social contact or being alone in a room.
Social isolation can take a toll on a person physically and mentally. That's why people need to find ways to be connected to the world even without going out.
5 Tips to Cope with Social Distancing and Isolation During the Coronavirus Outbreak
With only a few things to do at home, most people can't help but think about how to cope with isolation for the duration of the pandemic. To help you get through this emotionally draining situation, Veteran Car Donations gives you some ideas on how to cope with this ordeal.
Stick to a schedule.
Sticking to a schedule when you're at home can help alleviate the loneliness you feel when you're in isolation. Having something to do every hour keeps you distracted from the thought that you're alone. Think of the many productive things you can do in a day.
Keep yourself updated with the news.
Studies have shown that staying up-to-date with the latest happenings can help strengthen a person's psychological functioning and build resilience. Knowing what's happening around keeps you on the ground and helps you feel that you're still somehow connected to the world, even in isolation.  However, you need to limit your news intake when you're starting to feel overwhelmed.
Read books.
Now that you're forced to spend a lot of time inside your home, it's the perfect time to finally read the books you've been dying to read but didn't have the time to do so. Research has also shown that fictional characters, whether in books or movies, are like "social surrogates" that help establish belongingness in us during lonely times. Engrossing yourself in a good book can be an effective way to pass the time. 
Be with nature.
If you're lucky enough to be living near an uncrowded park or forest trail, spending time outside may help you alleviate your feelings of loneliness. Being with nature alone can help you remember that you're a part of something bigger than yourself. That will somehow create a feeling of social connectedness. Surrounding yourself with nature can also boost your immune system, which helps in fighting diseases.
Awaken your charitable side.
Helping someone or donating to a charity will help you develop a sense of purpose and meaning in your life. If you know someone who is struggling — whether a friend or relative — or want to support a charity that helps people in need, take this chance to help out and give back to your community. Organizations such as Veteran Car Donations serve as platforms for online donations so that donors can contribute without risking their safety by going out of their house.
Take Action and Help Our Nation's Heroes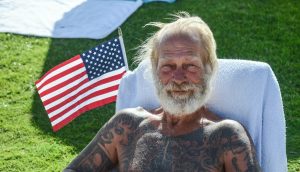 Although all of us have been told to practice social distancing and isolate ourselves, there are still plenty of ways in which you can extend meaningful assistance to our nation's heroes. Many of them are struggling to transition back to civilian life. With the recent crisis, they may find it even harder to cope.
If you have an old car that you no longer use and is just sitting in your garage, consider donating it to Veteran Car Donations. When you do so, we'll auction off your donation and use the proceeds to support the life-changing programs and services that our charity partners deliver to their beneficiaries.
These IRS-certified 501(c)3 nonprofits provide needy veterans and their families with financial assistance, free medical treatment, employment opportunities, family support, and other essential services.
As our donor, you'll get to enjoy a maximum tax deduction. You'll also benefit from our free pick-up and towing service, which is available in all parts of the country.
You can donate not just your old car but almost any other type of vehicle that you no longer need.
If you want to learn more about our vehicle donation program, feel free to visit our FAQs page. For inquiries or concerns, reach out to us at 877-594-5822 or send us a message online.
Turn Your Beater into a Vet's Source of Hope
When you donate to us your unwanted vehicle, we'll turn it into a powerful tool that can transform the lives of the struggling veterans in your community. Call us at 877-594-5822 or fill out our online donation form to get started with your car donation now!