April 19, 2021
Emotions Can Be Both Helpful and Harmful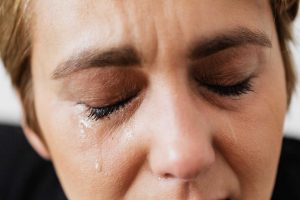 Having emotions and feelings is what makes us human — we're wired have to have them! Still, we do need to exert some control over these emotions. Not all emotions are good. Some can harm us or the people around us.
It's not wrong to express yourself and what you feel. However, we need to keep in mind that some of the emotions we express can be more harmful than helpful. For example, if you're having a bad day and you don't manage your emotions responsibly, you could irresponsibly let them out or feel them in the worst ways possible.
You might find yourself ranting against a co-worker or a loved one over minor stuff. You might find yourself easily annoyed by other people, even though what they're doing doesn't have anything to do with you. These are just examples of why there's a need for us to keep our emotions in check.
Top Tips on Expressing Your Emotions
There are numerous ways to express our emotions, but some of them can harm us and others, too. Since we're responsible for our emotions, we're also responsible for the effects they bring to others when we express them.
Take a look at these tips below on how you can express your emotions responsibly:
Take time to pause and look inside you.
Pause and internalize what you feel before you express them or speak out. Reflect on your emotions first before letting them loose.
Take one step back when you're angry before you start talking.
An angry voice or approach invites an angry response. When you're feeling angry and you want to lash out, remember that you can't fight fire with fire. Calm down, take one step back, and talk only when you're able to think clearly.
Explain more about the source of your feeling rather than the feeling itself.
This helps the people you're talking to or you're with identify the reason for your emotions. It's also a better way to unload those emotions less aggressively.
Improve Lives of Hurting Vets with a Vehicle Donation
If you're having a little problem in expressing your emotions responsibly because of your intense feelings, how much more are our veterans who are living miserable lives? They are our former service members who are burdened with service-connected disabilities and illnesses, including mental health disorders, those who can't find decent jobs, and those who have fallen deep into poverty for lack of support, forcing them out of their homes to live as homeless people begging for alms on city streets.
You can just imagine the fire boiling inside them as they feel that they do not deserve to live such a deplorable life after all the services they've rendered for our nation — keeping us safe and sound and protecting our liberties.
You can help improve their lives in the simplest of ways. Do you have an eyesore just sitting in your garage — an unwanted car that you've been looking to get rid of anyway? Give it to us at Veteran Car Donations and we'll use it to uplift the lives of the suffering veterans in your community.
We'll put your vehicle up for auction, with the proceeds going to our veteran-focused nonprofit partners. These IRS-certified 501(c)(3) nonprofit organizations use the funding that we give them to provide deserving veterans with free quality health care, financial aid, housing assistance, employment opportunities, family support, educational scholarships, psychotherapy services, and many other benefits.
Our donation process is easy, quick, and convenient. All you have to do to donate is call us at our toll-free line 877-594-5822. You'll be done in just a few minutes and you don't even have to leave the comfort of your home.
Donating to us is not only stress-free but extremely rewarding as well. Your charitable contribution will entitle you to receive free professional towing service and a top tax deduction in the next tax season.
Aside from the material rewards, nothing will beat the uplifting sense of fulfillment you'll experience, knowing that your donation will help transform the lives of the suffering and neglected veterans and their families in your community.
We accept almost all vehicle types, even those that won't even start anymore. Whether you're donating a car that still looks new or one that's already rusty, we'll be happy to accept it.
Don't worry if you're not located near big cities, We can collect your donation wherever you are since we operate in all 50 states.
For more information regarding our organization and our vehicle donation process, head on over to our FAQs page. If you have any concerns or inquiries, feel free to give us a call at 877-594-5822 or send us a message online.
Be a Life-Changer for Our Heroes Today!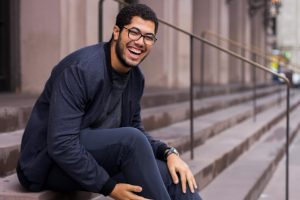 Help support life-changing programs for our nation's heroes. All it takes is the donation of that vehicle that you no longer have any use of. Call Veteran Car Donations at 877-594-5822 or fill out our online donation form now!