June 15, 2020
How to Grocery Shop Safely During the Coronavirus Pandemic: Protect Yourself On Your Grocery Run with These Steps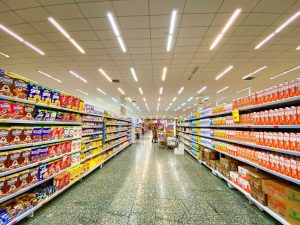 In the face of a devastating coronavirus pandemic, prevention is one major factor for staying healthy and not getting infected. 
With the surge of confirmed COVID-19 cases, the authorities have ordered preventive measures such as the shutdown of non-essential businesses and the issuance of stay-at-home orders to arrest the spread of the disease. 
The Centers for Disease Control and Prevention (CDC) has also issued advisories and guidelines on the safety protocols that Americans need to follow to prevent infection, chief among them proper hygiene and handwashing, as well as social distancing. 
With health experts and scientists still in the process of developing a vaccine and finding a cure for COVID-19, only a proactive response to the disease can save you and your loved ones from getting infected.
How to Protect Yourself While Shopping
Making grocery runs to buy food is one of the few allowable reasons for stepping out of isolation these days. While shopping and bringing home your groceries, it is important to protect yourself at all times. Here are some ways you can safely shop for supplies in the supermarket:
Maintain social distancing.
Maintain a distance of six feet away from other shoppers and during check out. Studies have indicated that COVID-19 is transmitted from respiratory droplets from coughing or sneezing people, so it is prudent to exercise physical distancing. You can also use touchless pay as a better option. If you choose to pay in cash, card, and other means, disinfect your hands immediately after. 
Use face covering.
Protect yourself and others by wearing a cloth face-covering like a bandana or a mask. The CDC advises the public to leave surgical masks and N95 masks for the use of health professionals. If you are sick, leave the shopping chore to someone else in your household. 
Disinfect shopping carts.
You can use disinfecting wipes to clean the surfaces of the shopping cart before using it. Do not touch your eyes, nose, and mouth if you have not washed your hands. 
Check for special hours.
If you are a senior or a person with a high risk of contracting COVID-19, ask store personnel if there are special hours devoted to your group. If there are, do your shopping during that time. 
How to Disinfect Your Groceries
After hurdling the challenge of grocery shopping, it is now time for you to bring the goods home. Studies have shown that the coronavirus can stay on surfaces for approximately 72 hours. This means that the virus could still be sitting on the plastic and stainless steel packaging of your groceries by the time you pick them up.
To protect your family from the virus, you can adopt these safe practices for disinfecting groceries before you bring them in. 
Leave them out for a while.
Health authorities have recommended that people should leave their groceries outside their homes for about 72 hours to ensure that the virus will already be inactive by the time they bring them in. While this is ideal, it is not often feasible. You can alternatively leave your groceries for a couple of hours outside your house before bringing them in and disinfecting them. 
Set up a cleaning station.
Dedicate a space for sterilizing your groceries to avoid contaminating other food or other surfaces in your house. 
Disinfect your groceries.
Wipe down the packaging of your groceries with disinfectant or transfer them to a clean bag or container. Safely discard the original packaging after transferring the grocery items to a clean container.
Clean fruits and vegetables.
You can rinse produce for about 20 seconds with running water before storing them. The FDA does not recommend the use of soap when cleaning produce because of the risk of soap ingestion. Make sure that you also disinfect your cleaning station to ensure the safety of your family from the virus. 
Help Protect Our Vulnerable Veterans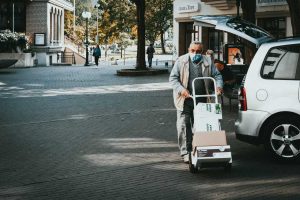 Our former troops who once risked their lives to protect ours are now the ones needing assistance. Many of them are suffering from service-connected disabilities and illnesses, including mental health issues, unemployment, lack of support, and homelessness. As millions of Americans seek safety in the comfort of their homes, thousands of our veterans don't have a roof over their heads to protect them from the elements, much more contagious diseases such as COVID-19.
That is why Veteran Car Donations exists. Together with like-minded nonprofits, we're on a mission to provide our nation's heroes the decent and worthwhile life that they deserve. We collect vehicle donations and sell them through auction, after which we distribute the proceeds to our charity partners. In turn, these IRS-certified 501(c)3 nonprofit organizations use the money to provide needy veterans and their families with financial assistance, free medical treatment, employment opportunities, family support, and other essential services.
While your charitable contribution will provide needy veterans and their families with the assistance they badly need, you, too, will benefit from your charitable contribution. You'll get to enjoy our free towing service and our quick and convenient donation process where you don't have to do any paperwork. On top of that, you'll have the privilege of receiving a top tax deduction in the next tax season.
We accept almost all types of vehicles, regardless of their age or condition. You can also reach out to us wherever you are in the country since our vehicle donation program covers all 50 states.
Likewise, we have come up with a set of measures designed to ensure the safety of our donors and to give them a most satisfying donation experience.
If you're interested to learn about our vehicle donation process, feel free to visit our FAQs page. If you have any questions or concerns, call us at 877-594-5822 or send us a message online. 
Reach Out to Our Heroes Today!
The time of crisis brings out the best of humanity. Now is the time to reach out to our suffering heroes. Call us at 877-594-5822 or fill out our online donation form now and get started with your car donation now!