April 24, 2022
3 Tips to Help You Prime Yourself for Success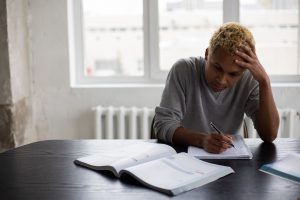 In this age of fake news and information overload, people need to learn how to view things objectively. Otherwise, they may not be able to make well-informed life choices.
If you're like most people, you probably make numerous daily decisions without questioning your thought process. While some decisions require little to no objective analysis, those that carry far greater weight shouldn't be purely based on intuition or instinct.
Important decisions that can have a significant impact on your life or those around you will require critical thinking. It requires you to look at a situation or a problem from every conceivable angle without letting your biased point of view and assumptions get in the way. When you think critically, you apply a rational and systematic thinking process that allows you to make empowered decisions, thus priming yourself for success.
Here's How You Can Improve Your Critical Thinking and Decision-Making Skills
Perhaps you're facing a difficult problem that requires you to make an important decision. If you don't know where to begin, Veteran Car Donations shares these three tips to help you improve your critical thinking and decision-making skills.
Recognize your purpose.
The purpose behind the decision you're about to make will guide you through every step of your decision-making process. It's best to ensure that you're clear about what it is so that you can use it as a starting point.
Ask the basic questions.
A simple solution can address even the most complicated problem. However, the original question usually gets lost as explanations become more complex.
Since critical thinking requires you to obtain clarity, you'll need to revisit the basic questions you asked when you were setting out to solve the problem. For instance, you may need to ask yourself about what you know, what you're trying to prove, and what you may be overlooking.
Question your assumptions.
People are naturally drawn toward information that supports their points of view. Whether you like it or not, your decisions are largely influenced by your personal beliefs and values. If you want to become a critical thinker, you'll need to look beyond your assumptions and not take things at face value.
Do You Want to Help the Needy Vets in Your Community?
If you're facing a difficult problem that requires critical thinking, know that other people face even bigger problems. For instance, many of our veterans couldn't find decent jobs and a roof over their heads. Others are suffering from service-connected disabilities and illnesses, including mental health conditions, but have no access to the medical care they badly need.
If you're looking for a practical way to help the suffering veterans in your community, consider donating your unwanted vehicle to us at Veteran Car Donations. We will use your donation to improve their living conditions.
Our team will put your vehicle up for auction and then hand over the proceeds to our veteran-focused charity partners. These reputable IRS-certified 501(c)(3) nonprofit organizations use the funding we give them to provide deserving veterans with free quality health care, psychotherapy services, housing assistance, financial aid, family support, educational scholarships, employment opportunities, and many other benefits.
When you donate your vehicle to us, we'll pick it up for free wherever you had it parked or stored in the country. Additionally, we'll send you your 100% tax-deductible sales receipt so that you can claim the maximum tax deduction in the next tax-filing season.
However, the best part about making a charitable contribution to us is the deep sense of personal satisfaction you'll experience knowing that you've done something that can turn a struggling veteran's life around.
Since we're willing to take nearly all vehicle types, feel free to donate your unwanted car, truck, van, motorcycle, or even your old and rusty riding lawnmower.
If you want to learn more about Veteran Car Donations, including our quick and easy vehicle donation process, feel free to visit our FAQs page. For your inquiries or concerns, reach out to us at 877-594-5822 or send us a message here.
Extend a Helping Hand to Our Dear Veterans Today!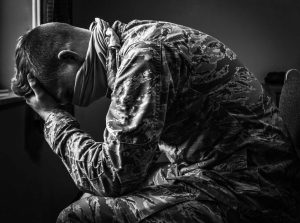 If you're ready to help those who've risked their lives to keep our country safe, call Veteran Car Donations at 877-594-5822 or fill out our secure online donation form now!