January 15, 2022
3 Ways of Making Better Choices and Fewer Mistakes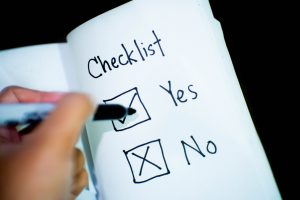 From the moment you wake up to the moment you go to sleep, you make countless decisions. Many of them only have minimal effects on your life. However, some can be life-changing. What will you be having for breakfast? What clothes are you going to wear? Are you sure you're ready to buy a new car or house?
Making decisions is a key life skill that you'll want to be good at as early as possible. It would be easy if there were a set formula that one could follow when faced with hard decisions to make. Unfortunately, no such formula exists.
There are numerous ways to approach each decision you face and numerous consequences can result from any decision you make. Leaving decisions to chance is generally not a good idea and is a bad habit to develop. Luckily, there are practices and approaches you can do to make your decision-making more structured, which will help you make those decisions with more confidence.
Tips to Improve Your Decision-Making Skills
We can't make good decisions all the time. However, we can do things that can reduce our chances of making bad decisions.
Decision-making can sometimes be a stressful process, especially when other people will be affected by the decision you make. Polishing your decision-making skills will give you the tools and mindset needed to analyze difficult decisions better, allowing you to make better choices and fewer mistakes.
Veteran Car Donations has compiled these three ways of improving your decision-making skills:
Don't get too overconfident.
There's nothing wrong with doubting the decision you plan to make. As much as we'd like to be always sure of the correctness of our decisions, it's just impossible. Embrace the unknowns and always consider the possibility of being wrong. This way you don't get too overconfident and end up making a costly mistake. Doubt the decision you're planning to make, consider multiple scenarios, and take the best one that comes out.
Allow space for options.
The probability of success increases when you consider other options to take. You don't want too many though, so stick to a maximum of four options or else you risk being paralyzed because of too many choices.
Understand the context as much as you can.
You can't make good decisions if you don't fully understand the situation that you're in. Explore every nook and cranny, do your homework, and revisit the available data you have. This will make your decision more informed and more reliable.
Thinking of What to Do with Your Unwanted Vehicle?
If you have a vehicle that you want to dispose of for whatever reason, perhaps you're thinking of the best decision you can make to get it off your hands. We'd like to assure you that you won't go wrong if you simply donate it to us at Veteran Car Donations. When you do that, you'll enjoy a most rewarding giving experience, one that will allow you to reap valuable rewards while giving opportunities to the struggling veterans in your community to turn their lives around.
We'll put your vehicle up for auction, with the proceeds going to our veteran-focused nonprofit partners. These IRS-certified 501(c)(3) nonprofit organizations are dedicated to improving the lives of our former service members who are homeless, disabled, jobless, and sick, including those with mental health disorders.
They use the funding that we provide them to provide their beneficiaries with free quality health care, financial aid, housing assistance, employment opportunities, family support, educational scholarships, psychotherapy services, and many other benefits.
Your act of charity will also allow you to dispose of a vehicle that you no longer want at no cost to you. We'll provide you with our free professional towing service at a date, time, and place of your convenience. You'll get this service wherever you are in the country.
Moreover, your gift will entitle you to receive the maximum tax deduction in the next tax season.
Best of all, you'll get to experience the priceless satisfaction of helping our nation's heroes live the decent and satisfying life they fully deserve.
We accept almost all types of vehicles regardless of their age or condition for as long as they have valid titles and are not a total wreck. If you're uncertain about your vehicle's eligibility for our program, check out this page.
For more details on our vehicle donation program, including our quick and easy donation process, visit our FAQs page. Call us at 877-594-5822 or send us a message here should you have any questions or concerns that you'd like us to address.
Make a Difference in the Lives of Our Heroes Today!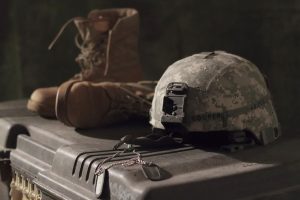 Decide to answer the cry for help of the suffering veterans in your community. With your vehicle donation, you'll let them know that they haven't been forgotten. Call Veteran Car Donations at 877-594-5822 or fill out our online donation form now!