January 18, 2022
3 Ways to Set Yourself Up for Success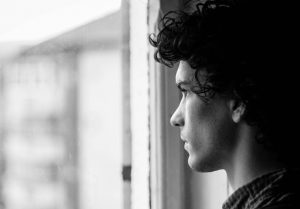 Emotional intelligence (EI), also called emotional quotient (EQ), is a set of skills that helps us manage and perceive our emotions as well as those of others. It helps us channel these emotions into productive ways that result in positive outcomes. It's not only the intelligence quotient of a person that determines how successful they can be in life but their emotional intelligence as well.
With high emotional intelligence, you are better equipped to handle stressful situations, communicate effectively, empathize with other people, and defuse conflicts that you encounter or become involved in. You can easily see how beneficial this can be in the workplace where there's a mixture of different personalities and many possible sources of stress.
If you feel that your level of emotional intelligence is low, don't lose hope. Just like your intelligence quotient can be improved, so too can your emotional intelligence.
To help you out, Veteran Car Donations has listed three practical ways to help you develop your emotional intelligence and set yourself up for success.
Face your feelings and acknowledge them.
Acknowledging and facing your feelings is harder than it would seem, especially when you have negative feelings. However, they're your feelings and no one else is responsible for them except yourself. Facing your feelings can be difficult at first, but the more effort you exert, the easier it becomes. Start accepting your feelings and face them head-on instead of ignoring and burying them away.        
Empathize with yourself as well as others.
Empathy isn't only about understanding how other people feel; it also applies to you. If you notice yourself feeling in a certain way, dig down and ask yourself why it's happening. You might not have any answers the first few times you try this, but keep doing it and you'll be surprised at what you can find out.
Respond, not react.
Reacting is unconscious — something we do when we experience triggers caused by emotions. We behave in ways that allow us to either relieve ourselves of that emotion or acknowledge it. Responding, on the other hand, is the exact opposite. It is conscious. It involves us thinking about how we feel and deciding our actions afterward. Respond as much as possible and limit your reactions, especially for negative emotions.
Show Our Struggling Veterans That You Care
With an improved emotional intelligence, you'll be able to empathize more with the less fortunate people in your community, including the struggling veterans and their families. These are our former service members who are homeless, disabled, jobless, and ill, including those with mental health conditions.
To show them you care, all you have to do is donate any vehicle you no longer need to us at Veteran Car Donations.
We serve as the online vehicle donation platform of IRS-certified 501(c)(3) nonprofit organizations that are fully committed to serving our nation's disadvantaged and underserved veterans. We sell vehicles donated to us and use the proceeds to help fund the vital life improvement programs of these nonprofits.
They provide deserving veterans with free quality health care, financial aid, housing assistance, employment opportunities, family support, educational scholarships, psychotherapy services, and many other benefits.
As a donor, you'll get to enjoy valuable perks, one of which is getting entitled to receive the maximum tax deduction in the next tax season. You also don't need to pay for our pickup and towing service. We offer them for free to our donors in all parts of the United States.
Above all, you'll have the ultimate pleasure and satisfaction of doing something extraordinary that can help uplift the lives of our nation's heroes.
We take almost all types of vehicles, regardless of their age or condition. Apart from standard cars, we accept RVs, motorcycles, mopeds, boats, jet skis, golf carts, snowmobiles, company trucks, and many others. They don't even have to be in good condition.
For more information on our vehicle donation program, including our quick and simple donation process, visit our FAQs page. Should you have any inquiries or concerns, feel free to call us anytime through our toll-free hotline at 877-594-5822 or write to us here.
Do More in Life by Helping Our Suffering Heroes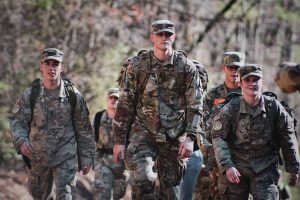 When you take Veteran Car Donations as your donation partner, you're not just conveniently disposing of your unwanted car. You'll be part of our cause, helping support our hurting heroes get a second chance in life. Call us at 877-594-5822 or fill out our online donation form now!