January 22, 2022
You Hold Key to Success with Your SEL Skills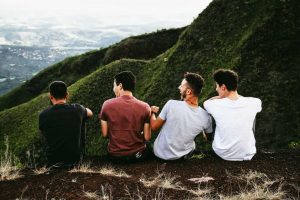 Our world is populated by individuals with unique personalities. They have different social backgrounds, upbringing, economic capabilities, and beliefs. Our world also offers us countless possibilities and challenges.
Social-emotional learning or SEL skills help us deal with all of these. They play a key part in helping us manage our feelings and emotions. They also help us empathize with others, resolve conflicts, manage our stress levels, strengthen our relationships, and set goals that we want to achieve in life.
Studies have linked academic and personal success to a person's social-emotional learning skills. For example, one study found out that middle schools where students registered academic success had a common denominator — a systematic process that promotes and develops the students' SEL. Companies that have regular SEL training and development programs have also been known to have employees who are productive and happy as well.
Our social-emotional learning skills may vary and they don't stay the same throughout our lives. They are constantly progressing and developing according to our life experiences, which means that we can actively take a part in their development.
Veteran Car Donations has compiled three top tips on what you can do to improve your social-emotional learning skills.
Focus on building stronger human connections.
Ask how your co-worker is doing, congratulate a friend for a milestone they have achieved, crack jokes with your friends, and create a positive atmosphere in your workplace. All of these create positive emotions that make everyone happier, decrease stress, and help strengthen your bonds with the people in your social circle.
Listen more, react less.
The people venting out their frustrations may not need your advice or opinions. All they want is an ear that's willing to listen to them and a shoulder they can lean on. Improve your skills of empathy by listening to their problems more and limiting your reactions.
Treat other people's opinions with the same value as those of your own.
You're not the only one with insights. Don't disregard or reject other people's thoughts or opinions. As good as your ideas may be, always consider the possibility that someone else's plans or opinions may be better than your own.
Can You Empathize with the Struggling Vets in Your Area?
With improved social-emotional learning skills, you can easily empathize with the less fortunate people in your community. Among them are our veterans who are suffering from tough challenges such as homelessness, disabilities, unemployment, and illnesses, including mental health disorders.
You can extend them a helping hand by donating any vehicle you no longer use to Veteran Car Donations. We'll turn your donation into a powerful tool to improve the lives of the suffering veterans in your area while allowing you to enjoy a most satisfying and rewarding giving experience.
Our team will auction off your donated vehicle and use the proceeds to help fund the life improvement programs of our veteran-focused charity partners. These IRS-approved 501(c)(3) nonprofits provide deserving veterans with free quality health care, financial aid, housing assistance, employment opportunities, family support, educational scholarships, psychotherapy services, and many other benefits.
We won't leave you empty-handed after making your donation. We'll provide you with valuable rewards such as the free towing of your unwanted vehicle wherever you had it parked or stored anywhere in the country. Your gift will also entitle you to receive the maximum tax deduction in the next tax season.
However, the best reward you'll get is not a material thing. It's the priceless feeling of joy and satisfaction, knowing that your donation will be used to give the neglected veterans in your area the decent and dignified life that they fully deserve.
You can donate almost any type of vehicle, such as an outdated car that has a couple of damaged parts or a truck that no longer runs. Trust us, we're not picky!
To get a clear idea of our quick and easy donation process, check out our FAQs page. If you have any questions or concerns, call us anytime through our toll-free hotline at 877-594-5822 or message us here.
Help Care for Our Suffering Heroes Today!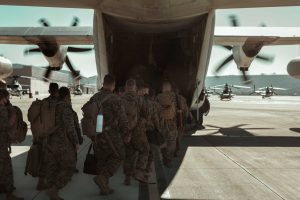 Help give our hurting heroes the decent and dignified life that they truly deserve. Your vehicle donation will surely benefit them immensely. Call Veteran Car Donations at 877-594-5822 or fill out our secure online donation form now!