March 24, 2021
Too Much Work Is Unhealthy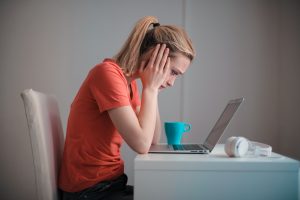 Working from home has become the norm in our country as a result of the coronavirus pandemic. The restrictive measures imposed by the authorities to stop the contagion from spreading further have forced many companies to operate using remote workers.
The new work-from-home setup is a dream-come-true for many workers, some of whom can now work on their presentations while sipping their favorite home-brewed coffee on their beds.
However, despite the flexibility and freedom that working from home offers workers, the new work setup has its own set of problems. One of the biggest issues commonly experienced by those working from home is the inability to "turn work off." One is tempted to throw in extra hours since they're at home anyway.
For instance, you read work-related emails even when you're done for the day, and you check Slack or Skype now and then to see what's going on with work.
These things happen when you fail to create a barrier to separate your work from your normal life at home. It's fine when work intrudes into your free time once in a while. However, when you let this happen all the time, it will disrupt your work-life balance.
Working hard is fine, but too much work is unhealthy and will burn you out eventually. Always remember to disconnect and take time for yourself when work is done at the time it is supposed to finish. After that, do what you love, and live life a little.
Check out the suggestions below on how you can maintain a healthy work-life balance when you're working from home:
Set scheduled breaks.
While working from home allows you to work while munching on snacks, setting scheduled breaks is still recommended. Just because you're at home doesn't mean you should sit in front of your screen for 10 hours nonstop. Spend 15 to 20 minutes away from your workspace from time to time.
Aim for improvement, not perfection.
Strive for improvement and not for perfection. Everything won't always go the way you want them to. Instead of stressing yourself on minor details, aim to learn from situations and your mistake, so you'll do better in the future.
Disconnect.
Working from home means that you're going to have access to your work 24/7. It's a never-ending work-day that isn't healthy for anyone. Disconnect when you need to and set clear boundaries when your official work hours end.
Support Suffering Vets With a Vehicle Donation
Having a work-life balance is essential to living a happy life. However, for many of our veterans, there is nothing to balance since they don't have work, either from home or someplace else.
Inability to get employed and find decent sources of income to support themselves and their families, even before the pandemic struck, has long been a thorn in the side for many of our former service members. Moreover, some of them suffer from disabilities and illnesses, including mental health conditions. For lack of support, others have become homeless and forced to beg for alms on city streets and sidewalks.
If you care for our nation's heroes — those gallant men and women who once fought for us to keep us safe and sound and secure our liberties — lend them a helping hand. It's easy to do so.
If you have a vehicle that you're not using anymore or was passed on to you by a deceased relative, you can use this to extend life-changing assistance to the hurting veterans in your community. All you have to do is to hand over that vehicle to us at Veteran Car Donations. We'll put your vehicle up for auction, with the proceeds going to our veteran-focused nonprofit partners.
These IRS-certified 501(c)(3) nonprofits use the funding that we provide them to sustain their delivery of financial aid, free medical treatment, employment opportunities, housing assistance, family support, and other essential services to their veteran beneficiaries and their families.
Donating to us is quick and easy. We won't hassle you with unnecessary steps or complicated paperwork. All you have to do is contact us.
You won't go home empty-handed after making your donation. You'll receive precious rewards such as the free and fast towing of your unwanted vehicle wherever you had it parked or stored anywhere in the country.
Your charitable contribution will also entitle you to receive a maximized tax deduction in the next tax season.
Perhaps more importantly, your act of charity will give you a feeling of intense satisfaction, knowing that you'll be helping uplift the lives of the heroes residing in your area.
To learn more about our quick and easy donation process, check out our FAQs page. If you have any questions or concerns, call us at 877-594-5822 or send us a message here.
Help Our Hurting Heroes Today!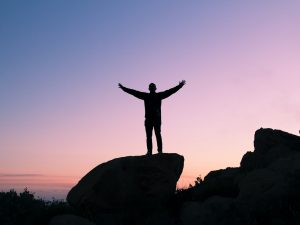 When you donate a vehicle to us at Veteran Car Donations, we will make sure that your gift will help improve the lives of our suffering heroes and their families in your community. Call us at 877-594-5822 or fill out our online donation form now!