January 3, 2020
How to Locate Your Nearest VA Facility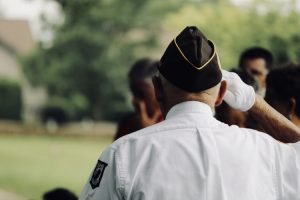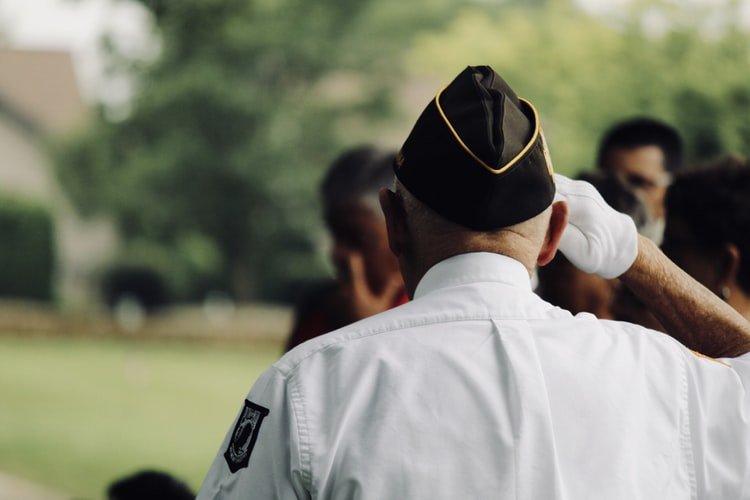 Veterans living in the western areas of the country have something to be happy about: It now takes just about a 30-minute drive from one VA care facility to another. The American Enterprise Institute (AEI) has released a new map, showing the locations of more than 1,000 Department of Veterans Affairs health care facilities and clinics.
Under VA's new standards in compliance with its 2018 MISSION Act, qualifying veterans will be allowed to seek primary and mental health care at non-VA centers if they live farther than a 30-minute drive time from the nearest VA facility.
Although VA officials have not yet provided specific details on the areas that will be affected by the changes, they estimate that more than 2.7 million of our veterans are likely to benefit from the new community care rules.
Feedback on the New VA Program
Some critics argue that the 30-minute drive time provision may only serve to increase the number of veterans in the outside care program. Another problem they see is the likelihood of the resources shifting away from the department's core needs. Many are also concerned as to how the VA will be able to successfully standardize a half-hour driving time.
Rebecca Burgess, the manager for AEI's Program on American Citizenship, recently addressed the issues, saying that the new map actually leaves a lot of space around the country. Most areas in the upper East Coast sit within a 30-minute drive from VA health care facilities. Burgess said many of those centers were built during the early 20th century before large population had shifted to western and southern states.
The Map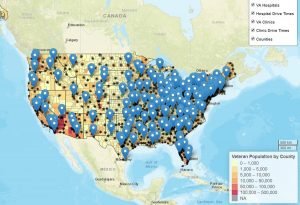 AEI has developed an interactive VA Mission Act Access Map using VA's list of medical facilities to plot the areas. The map includes more than 900 VA health clinics along with isochrones—those lines on a diagram or map connecting places from which it takes the same time to travel to a certain point.
For the isochrones to reflect near real-time traffic conditions, the developers used Open Source Routing Machine (OSRM) and OpenStreetMap data. They also made sure that users can zoom in on a certain county manually or by the use of the search function. Additionally, the map allows users to visualize the geographical differences of the veteran population.
To use the map, you just have to click on a facility marker to display the name of any VA facility. You can then hover over a drive-time area to identify whether the facility is a hospital (blue) or clinic (white). 
See the interactive map here.
Support Our Vets with a Vehicle Donation
If you own an old vehicle that you no longer want, donating it to us at Veteran Car Donations sounds like the most ideal option. Besides the fact that you'll get rid of your clunker at no cost, your donation will also give you the chance to give back to our nation's heroes.
We will auction off your donated vehicle and use the proceeds to support the programs of our charity partners. These IRS-certified 501(c)3 nonprofits provide deserving veterans with mortgage-free and specially adapted homes, free mental health care, employment opportunities, job training, transitioning assistance, tutoring support, education scholarships, financial assistance, life skills training, counseling, and many other benefits.
In return for your charitable contribution, you will get a set of rewards including the privilege to receive a top tax deduction in the next tax season. Moreover, you'll also get to enjoy our free pickup and towing services and our quick, convenient, and no-paperwork donation process.
Do you want to know more about our vehicle donation program? Check out our FAQs page or send us a message online if you have questions.
You can donate to Veteran Car Donations by either calling us at 877-594-5822 or filling out our secure online donation form. We accept donations of nearly all types of vehicles regardless of their age, mileage, or condition. You can team up with us wherever you are in the United States since we have car donation programs in all 50 states.
Ready to Transform Lives?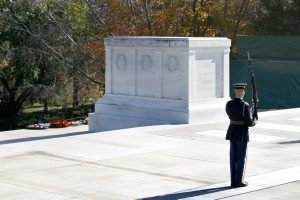 Are you ready to help us transform the lives of our veterans and their families? Call us at 877-594-5822 and get started with your car donation!